DAVID'S VINTAGE SNOWMOBILE PAGE.
RESTORING THE SPORT ONE PIECE AT A TIME.
PAGE 67
---
WELCOME TO THE 11TH ANNIVERSARY OF DAVID'S VINTAGE SNOWMOBILE PAGE.
MARCH 15, 2013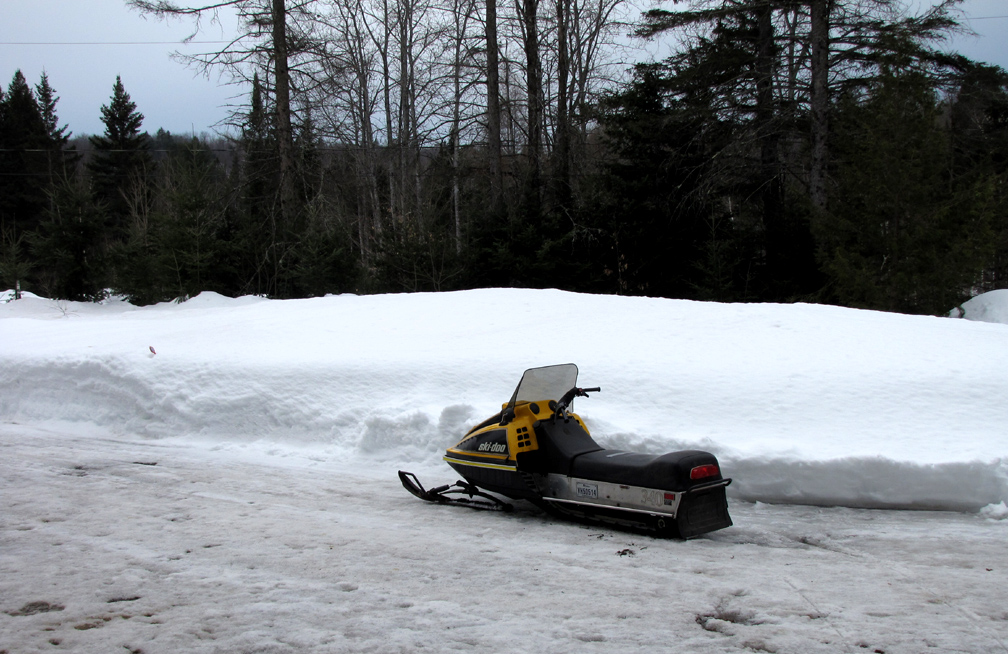 THESE PICTURES WERE TAKEN ON THE WEEKEND OF MARCH 9, 2013.
MANY AREAS SOUTH OF MONTREAL HAD NO SNOW BUT IN THE LOWER LAURENTIANS, THERE
WAS STILL A LOT OF SNOW ON THE GROUND AND THE TRAILS WERE WIDE OPEN.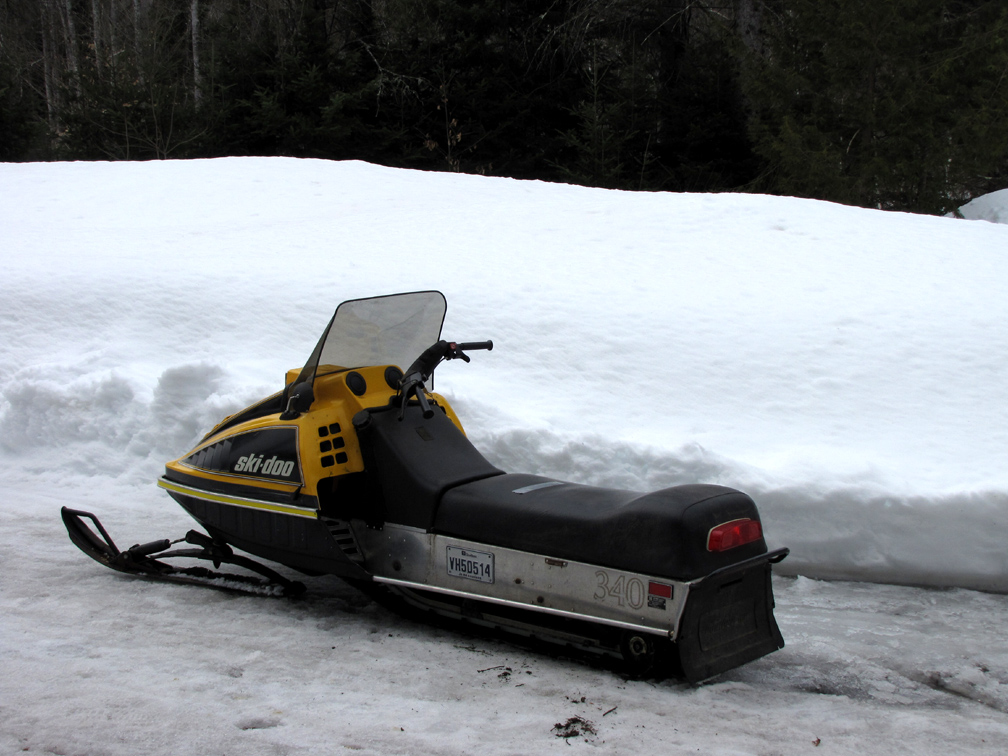 YOU CAN SEE THE HEIGHT OF THE SNOW BY LOOKING AT THE TOP OF THE WINDSHIELD.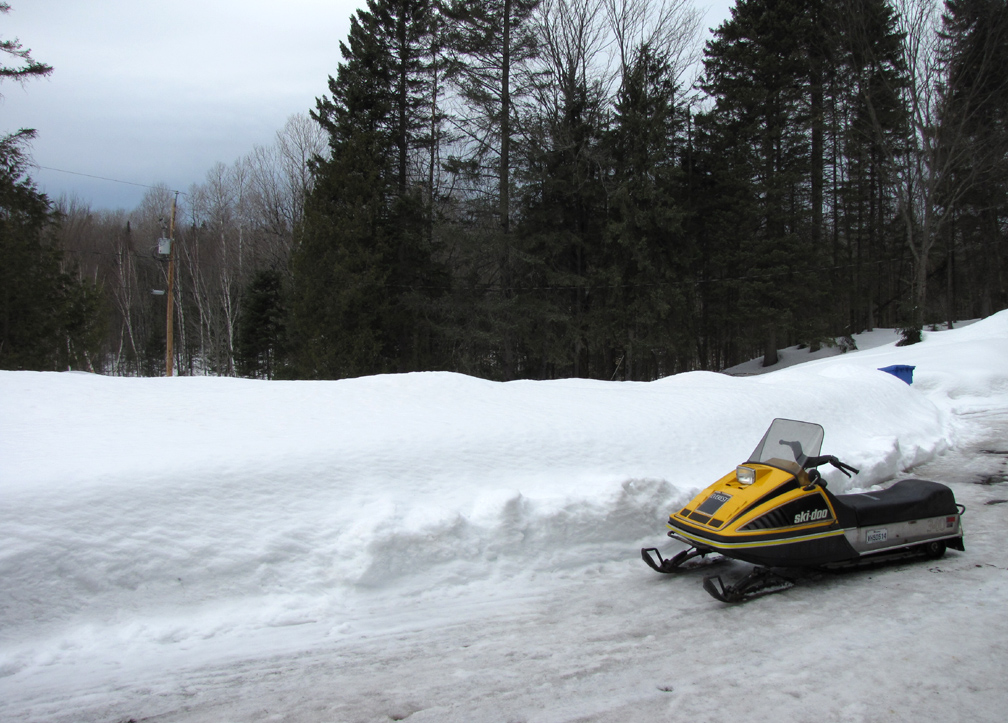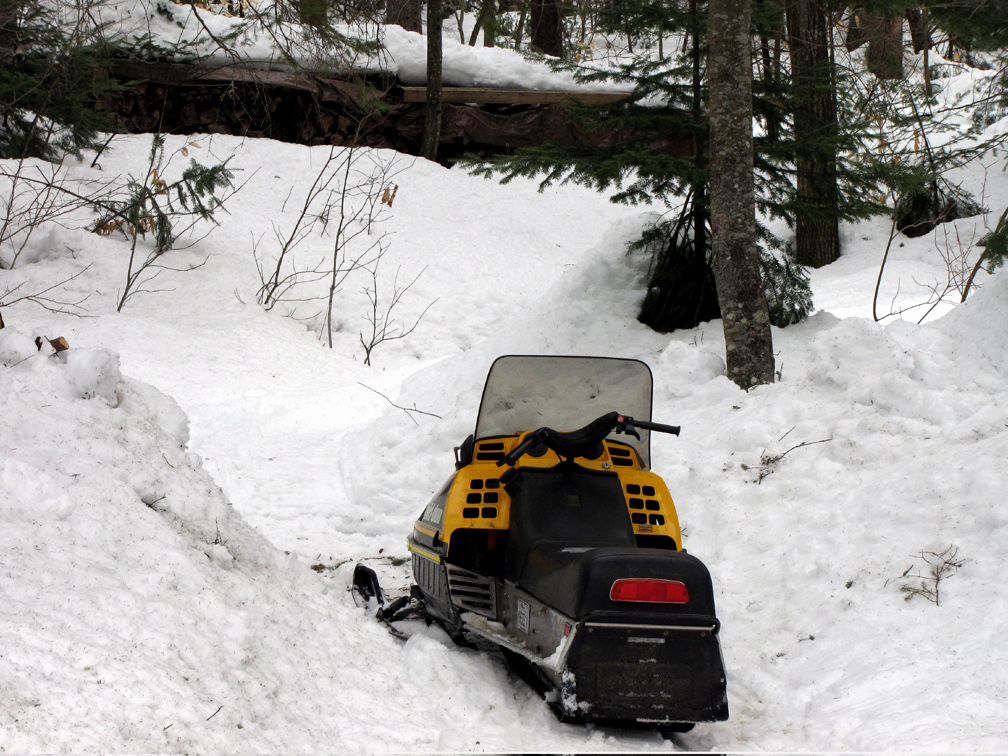 I HOPE YOU ENJOYED THE 11 YEAR SPECIAL.
PLEASE SEND IN PICTURES FOR THE SITE.
IT COSTS A LOT OF MONEY TO OPERATE THIS SITE.
PLEASE CONSIDER MAKING A DONATION TO KEEP THE SNOWMOBILE HISTORY ALIVE.
THANK YOU. DAVID S.