DAVID'S VINTAGE SNOWMOBILE PAGE.
RESTORING THE SPORT ONE PIECE AT A TIME.
PAGE 16,379
---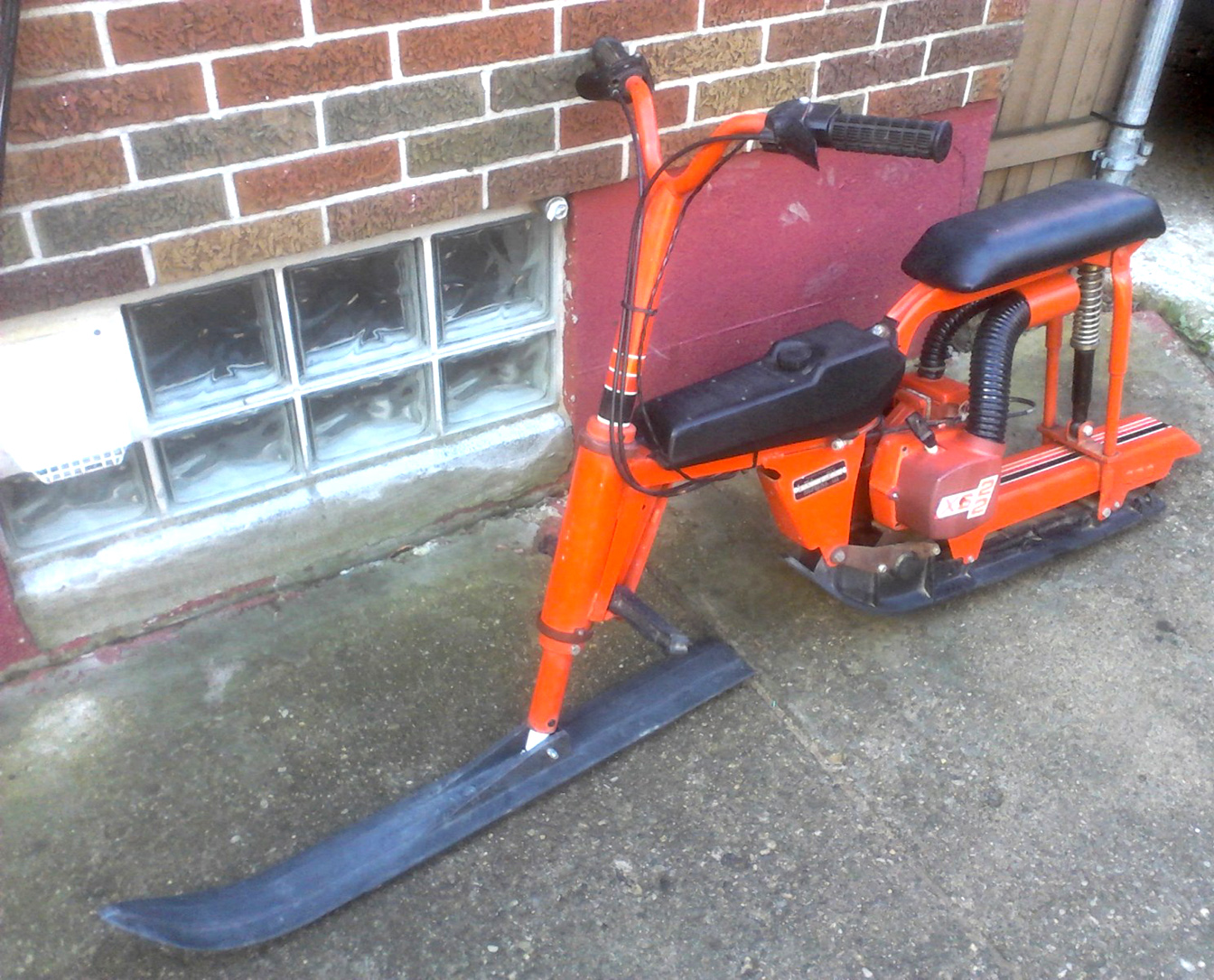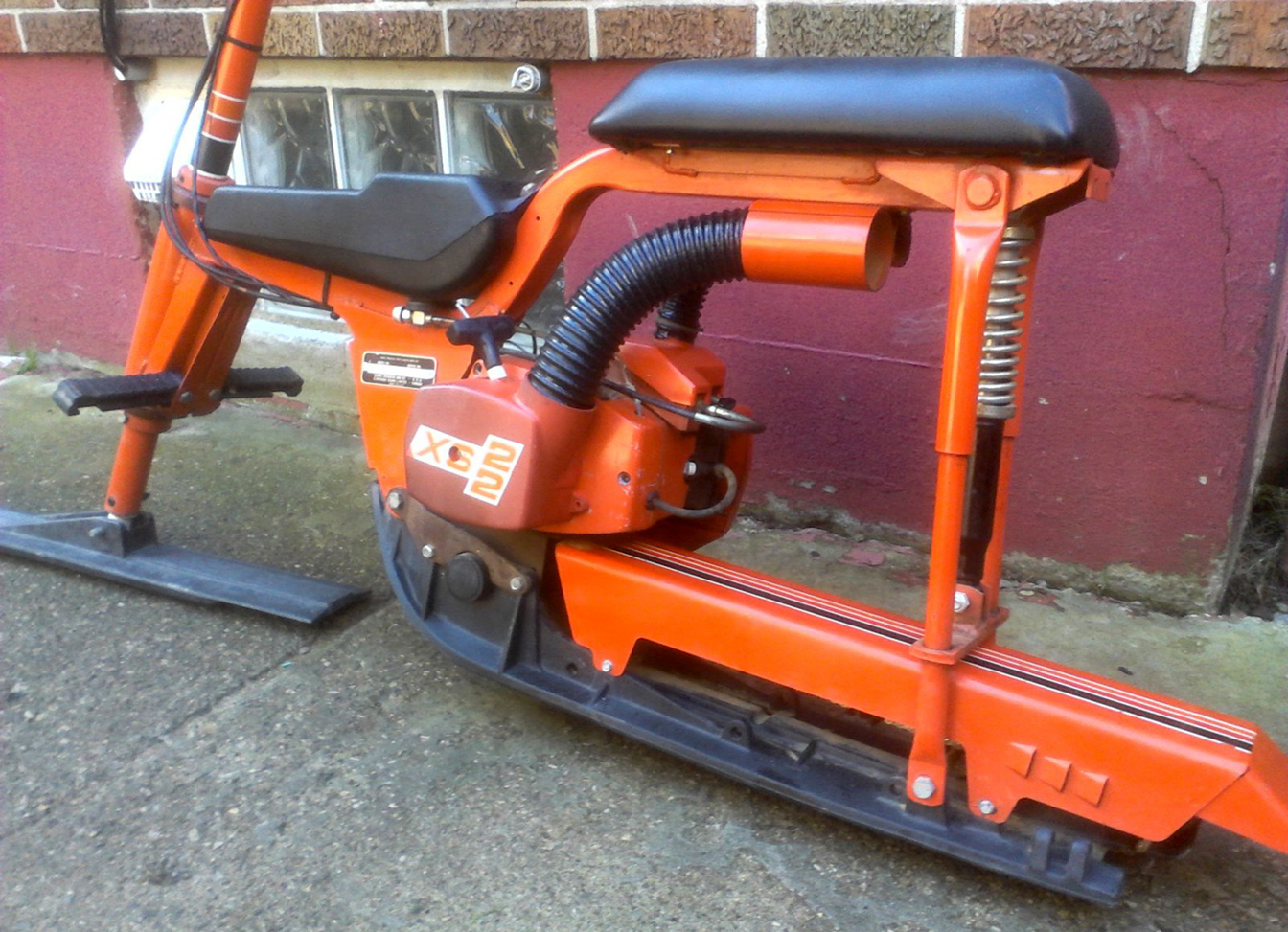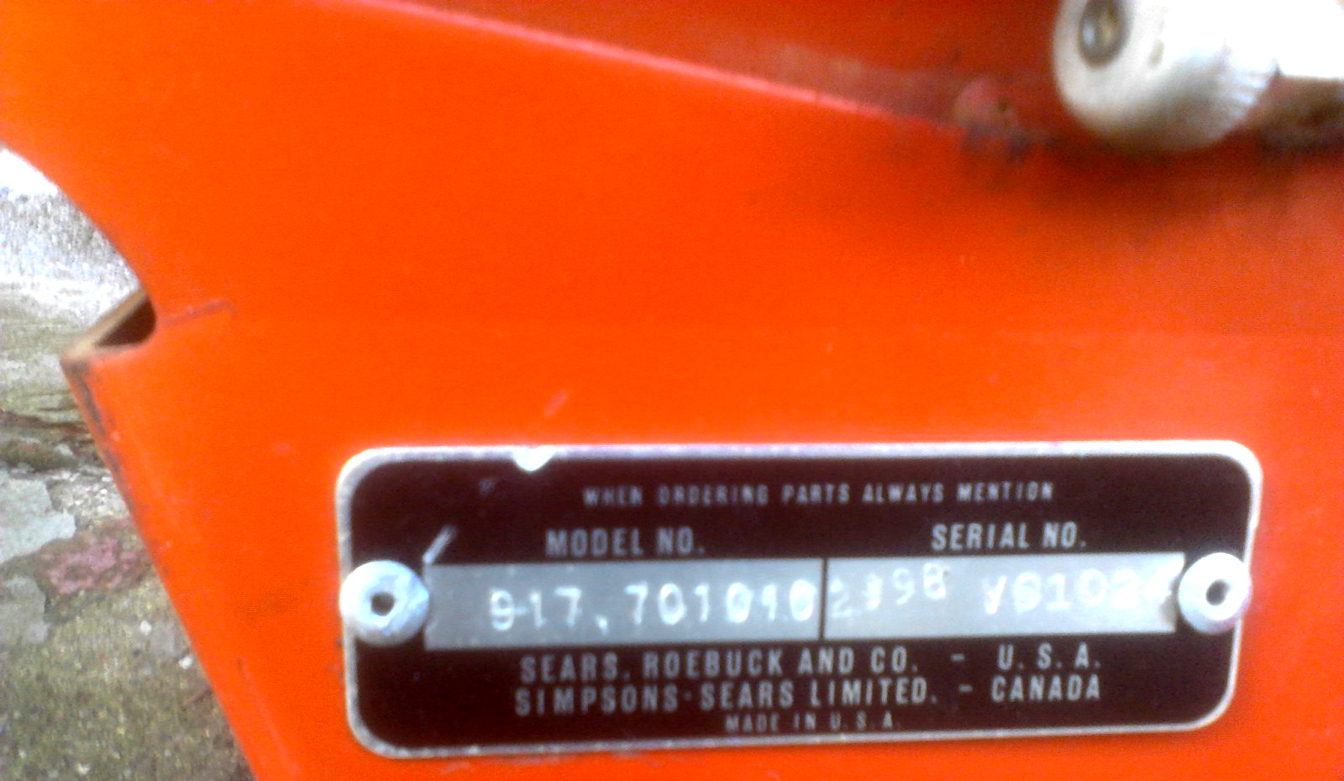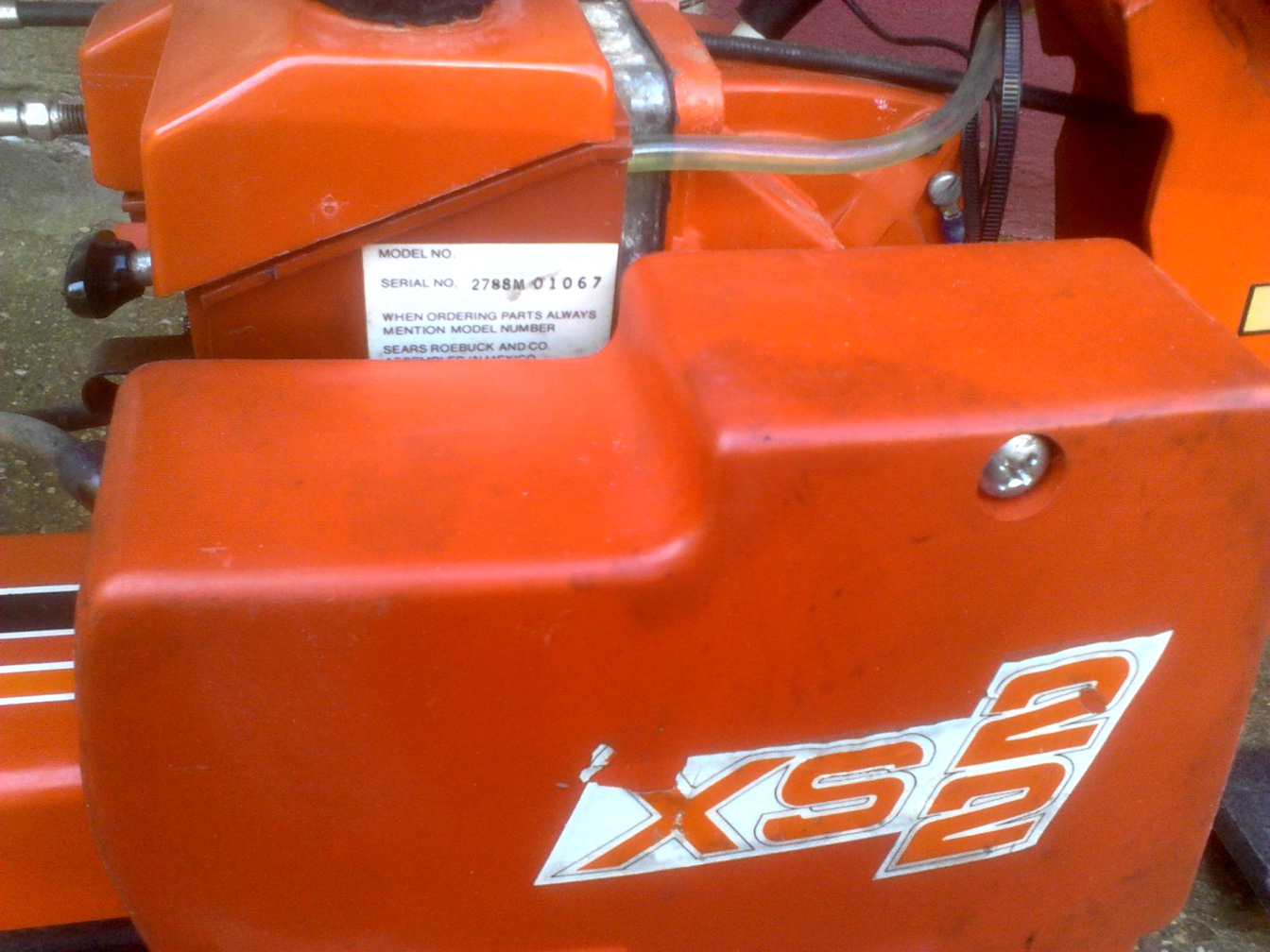 Hi Dave. I just picked up this old sears snowbike that looks just like the
chrysler sno runners I had. Do you know what they are called. I cannot find
anything on the net searching sears sno bike, scoot, etc. im mainly trying to
get info on the bike so I can come up w/some kind of info to get a rebuild kit for
the tillotson diaprahm carb thatís on it. I think itís the same carb that they used
on these old jacobsen snowthrowers.
any info email darren.
thanks Darren
someone tipped me off that there Is one person that has one.
He says he was told by the guy bought from, it was a 1980 sears prototype,
that 6 were made and 5 were destroyed, but that cant be true if I have one. I am
thinking earlier because serial plate says.... sears usa......simpson-sears canada.
when I googled it says simpson-sears name was used from 1953-1971.
THANKS DARREN FOR THE GREAT PICTURES !