DAVID'S VINTAGE SNOWMOBILE PAGE.
RESTORING THE SPORT ONE PIECE AT A TIME.
PAGE 16,381
---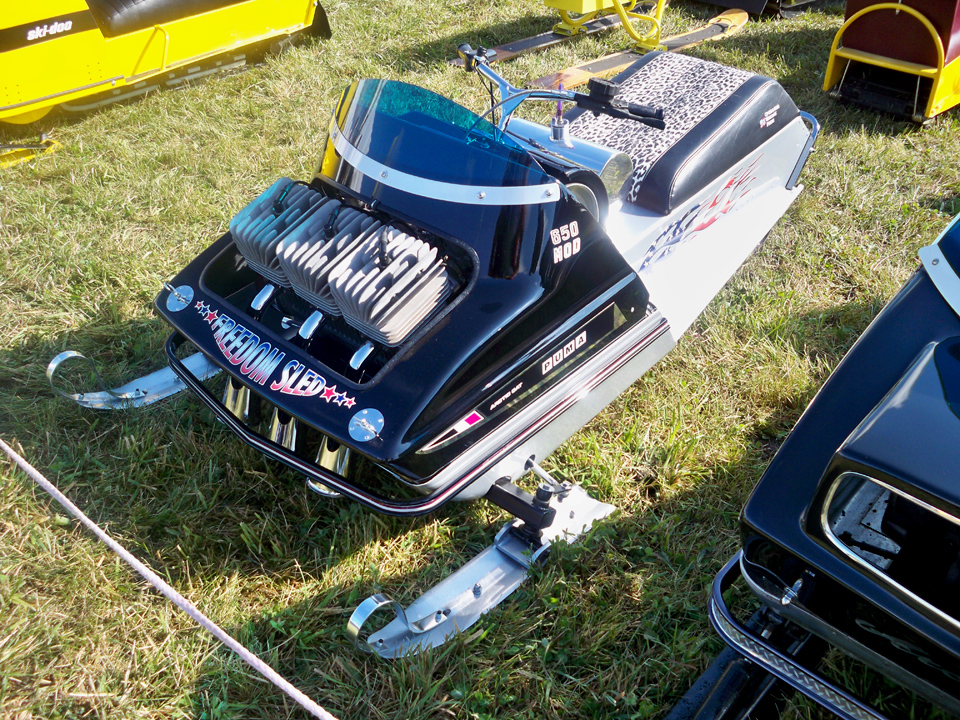 Hey David,
The Artic Cat is a tribute to the troops Kevin calls this lil beast "FREEDOM SLED".
Hello David, The Byron Snow Bears held thier 18th annual event in Douglas,Mn. on Sept.23,2012.
We had 50 plus sleds in the show competing for the 26 trophy plaque awards.
The Best of Show award was given to Al Bruggenthies with a beautiful 1977 Ski-doo SS Blizzard.
Enjoy your vintage friend
Tom Anderson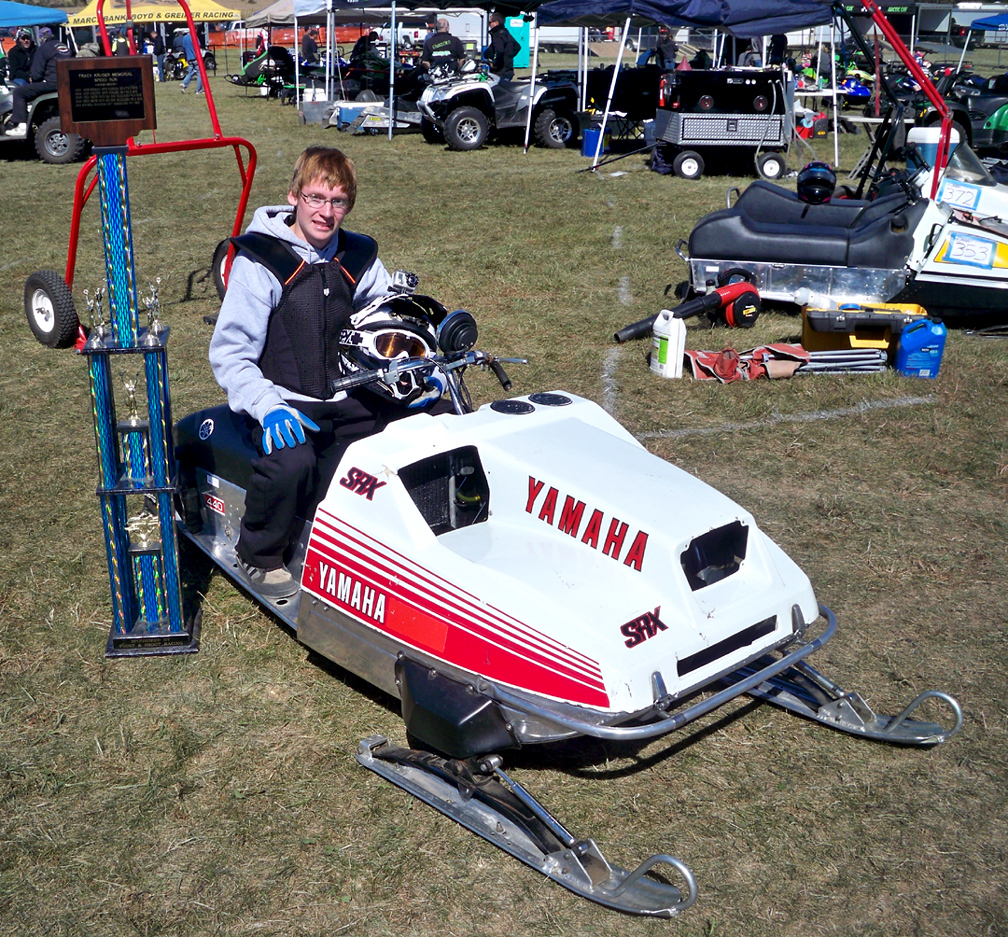 Winner of the Tracy Kruger Memorial Speed Run Mitchell Sebastian from Spencer, Ia. on his stock SRX.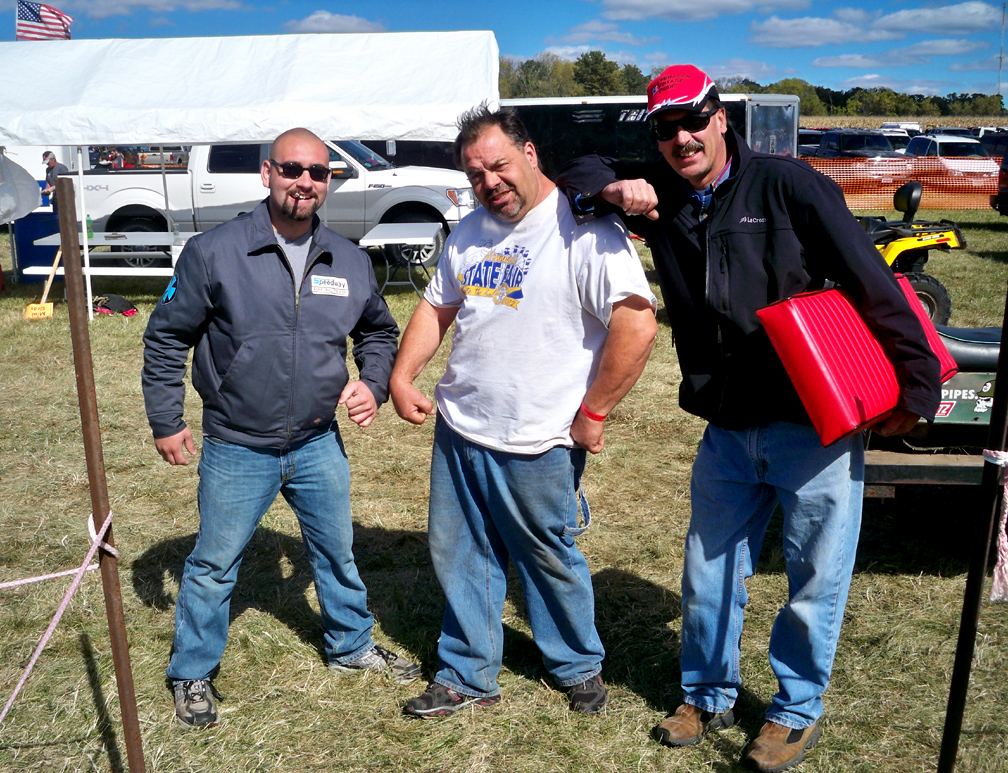 My vintage area Security Team L-R Big Weaves...Rampage ...Pooch. These 3 guy's are true vintage rubes.
Big Weaves is one of young guy's that knows everything about Speedways, started buying them at 15.
Rampage is a OMC freak, he builds the most outrageous carb set up with custom made Blitz kits.
He's the King of JB Welding things together.
Pooch he's the Master of Ceremony & he likes to drive fast & have odd ball sleds.
Tom
THANKS TOM FOR THE GREAT PICTURE !