DAVID'S VINTAGE SNOWMOBILE PAGE.
RESTORING THE SPORT ONE PIECE AT A TIME.
PAGE 16,416
---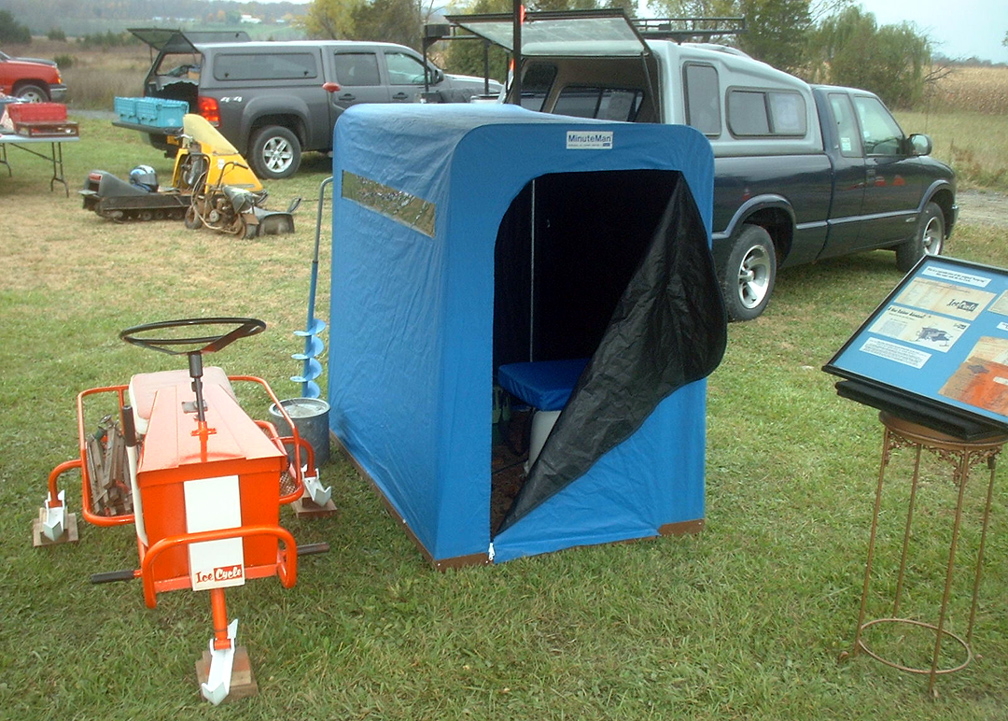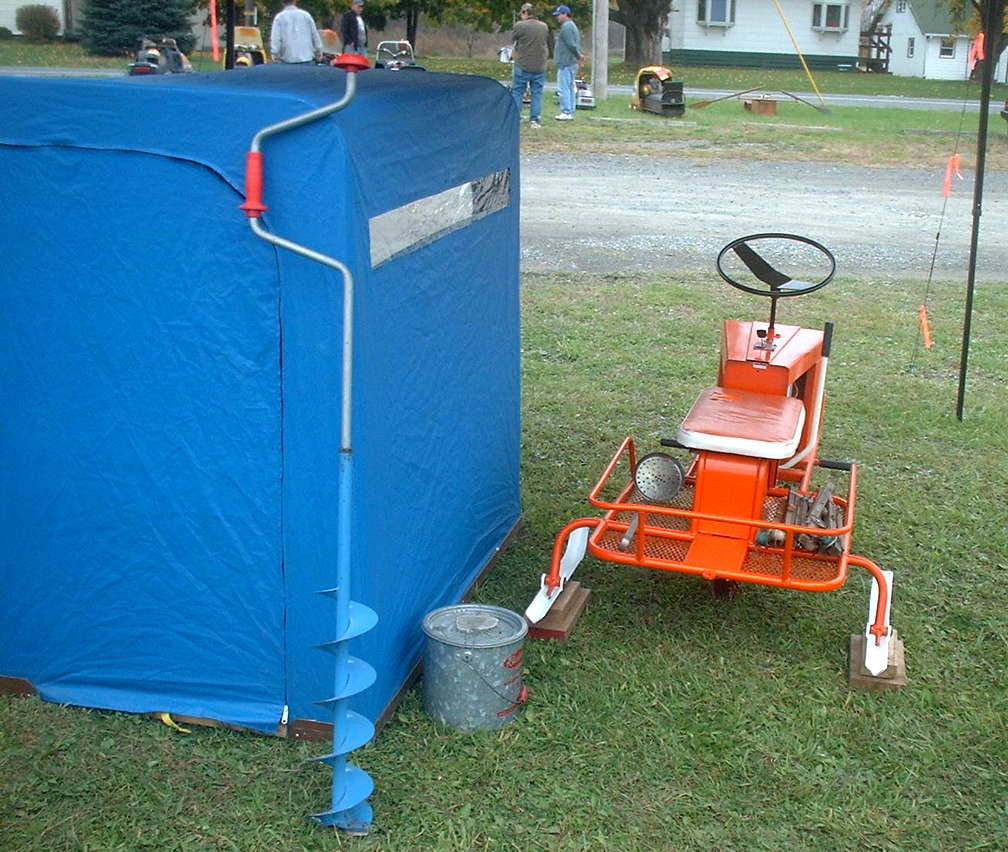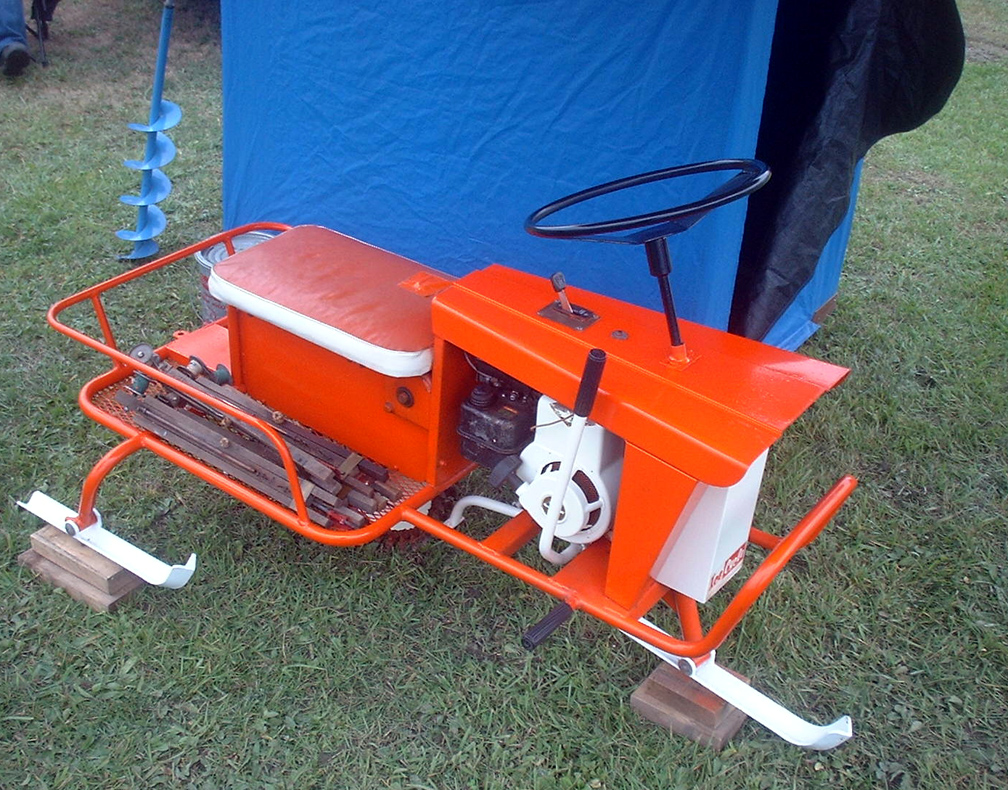 OCTOBER 31, 2012
1964 FOX TRAC ICE CYCLE MODEL 130
Hello David,
Enclosed are a few pictures of my 1964 Fox Trac Ice Cycle as displayed at the Columbia County Sno-Drifters
Vintage Snowmobile Show in Hudson, NY, on October 27th 2012.
Jeff Kowalski
Valatie, NY
JEFF DISPLAYED HIS FOX TRAC ICE CYCLE AS IT WOULD HAVE BEEN USED IN THE MID 60'S.
THANKS JEFF FOR THE GREAT PICTURES !