DAVID'S VINTAGE SNOWMOBILE PAGE.
RESTORING THE SPORT ONE PIECE AT A TIME.
PAGE 16,511
---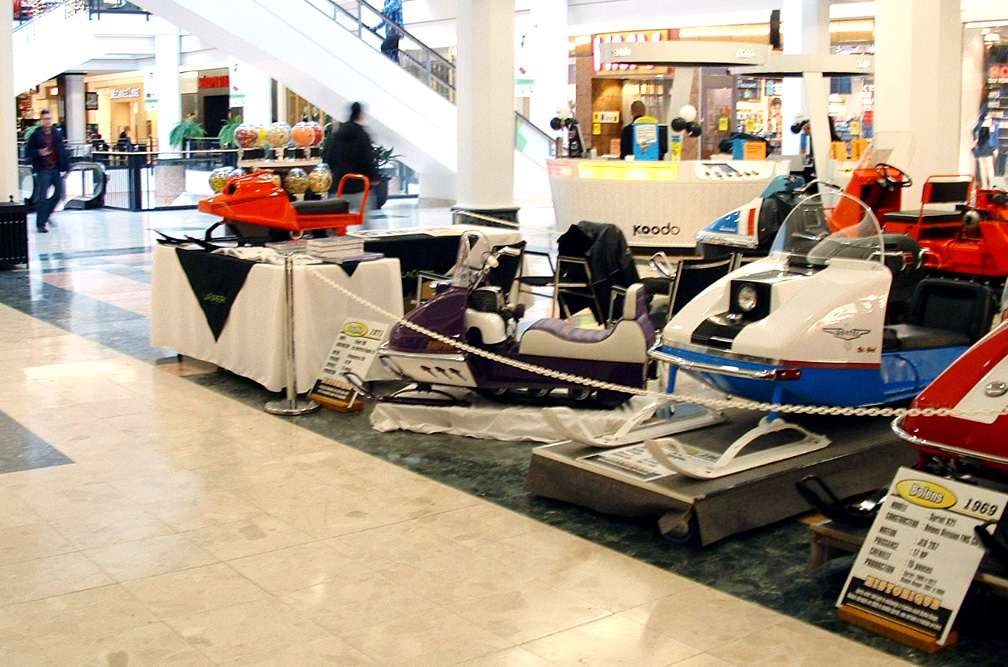 Pierre Pellerin kiosk
NOVEMBER 23 - 24 - 25, 2012
PLACE LAURIER, QUÉBEC - RCMAQ EVENT
PIERRE PELLERIN SENT ME THESE PICTURES
FROM THE DISPLAY WHICH IS HELD IN A MALL.
THANKS PIERRE FOR THE GREAT PICTURES !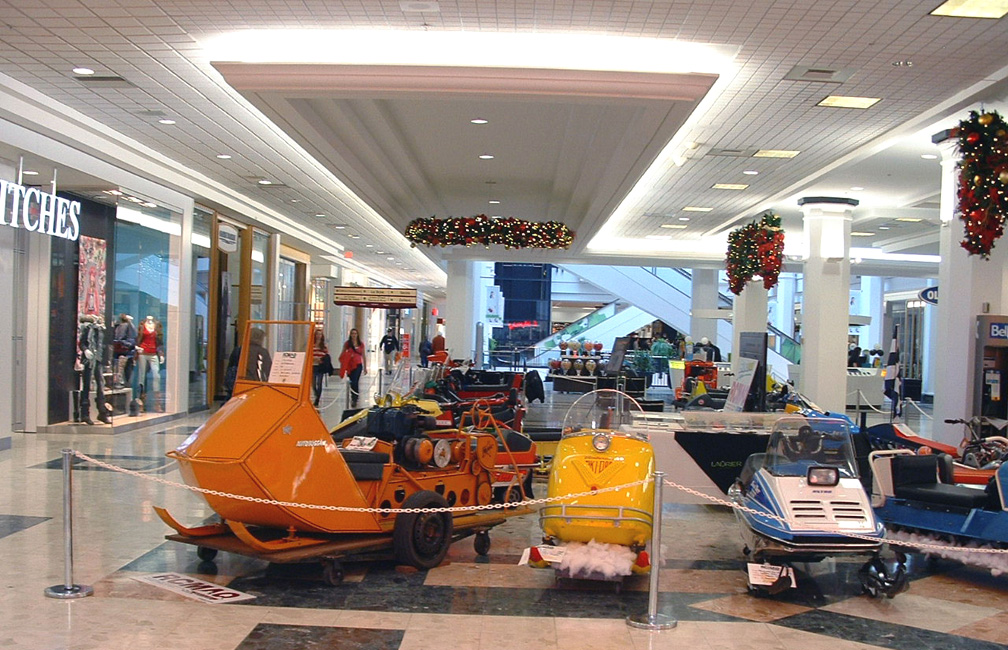 A Picture from the show.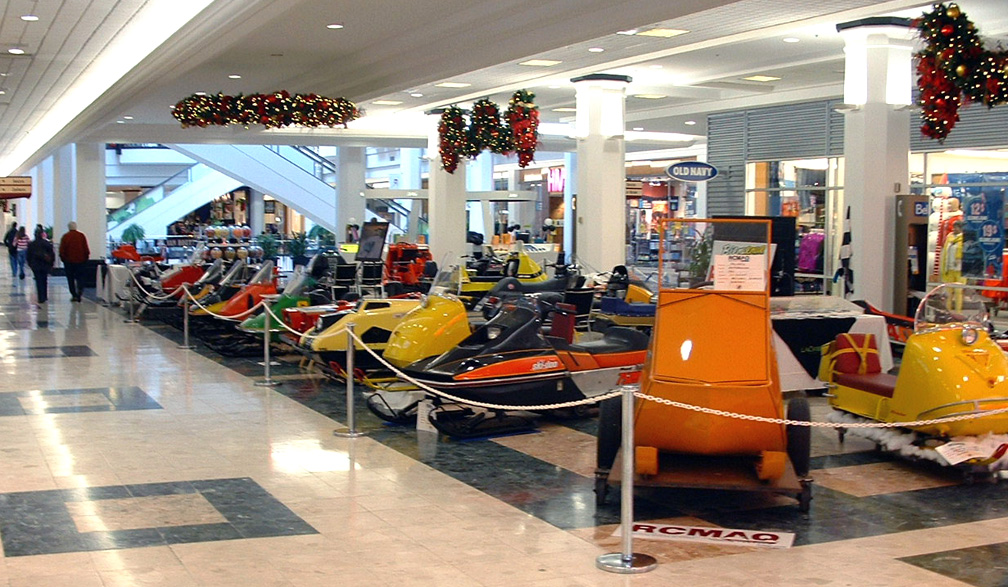 A Picture from the show.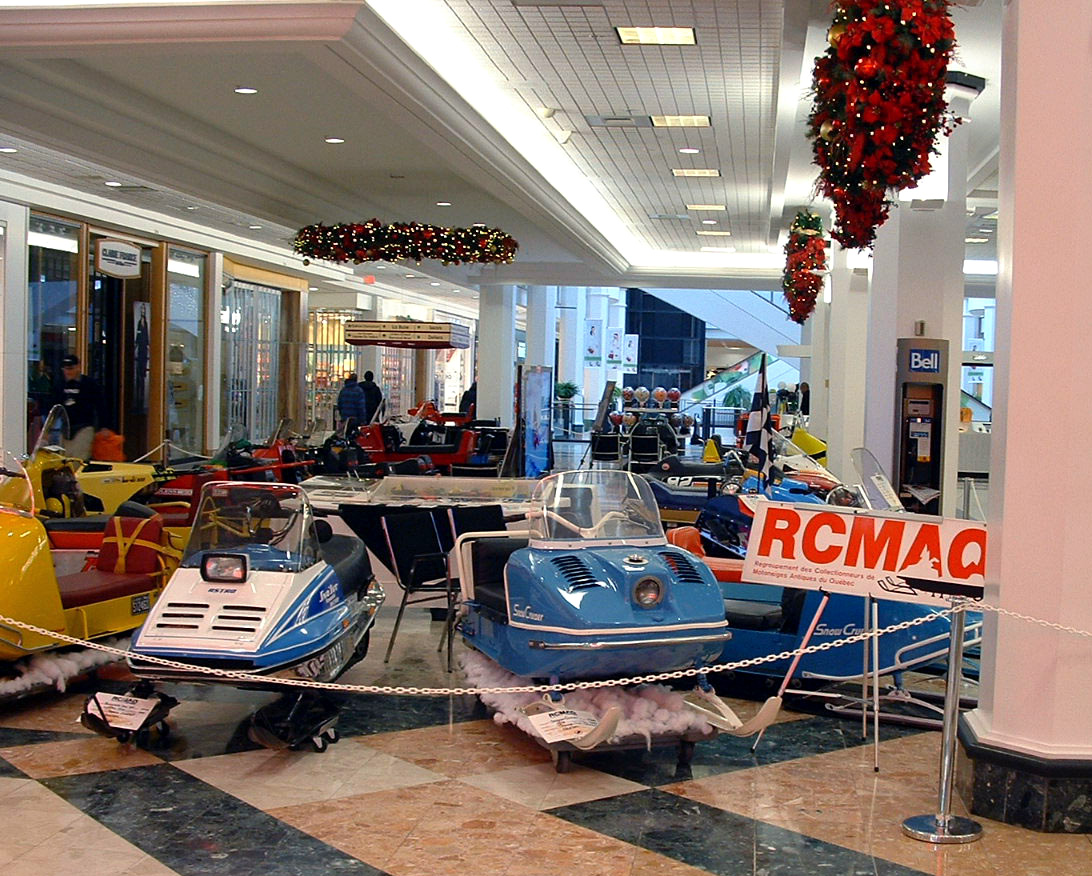 1966 Snow Cruiser model 156, owned by Pierre Luc Oueillet and his father (Denis) 1977 Kawasaki / Sno Jet Astro 440.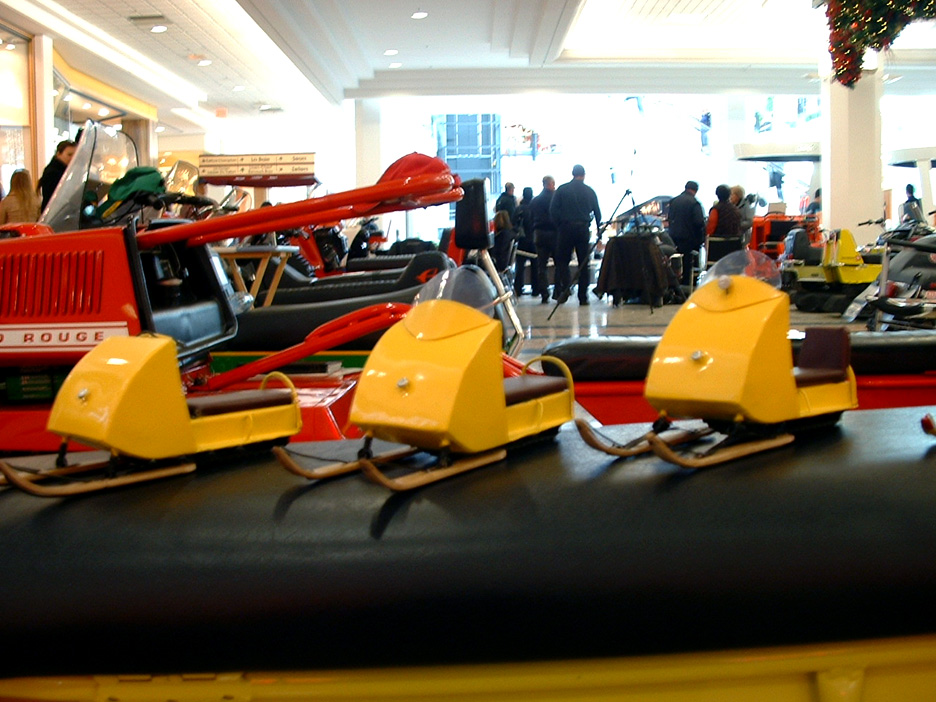 All of these collectables were made by Clovis Ouillet (not a member of the Denis Ouellet family).
Clovis has around 30 little machines like this (like a B-12 snowmobile, Hus-Ski, Ski-doo and others)
The Hus-ski 600 was made last year. This year he did the 4 machines Ski-doo.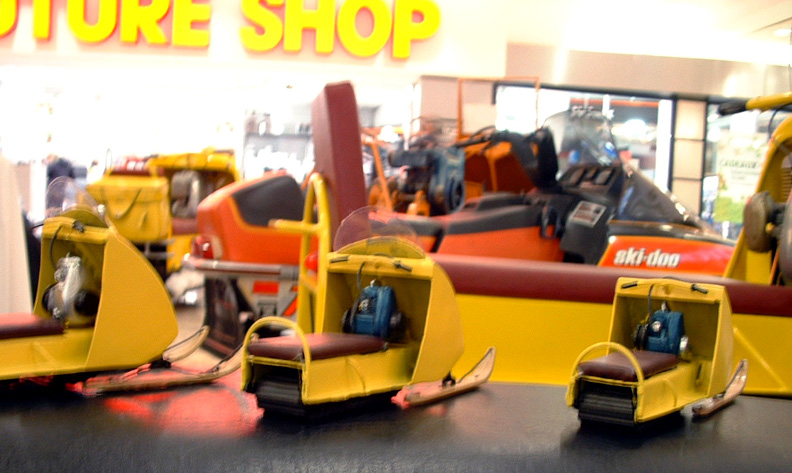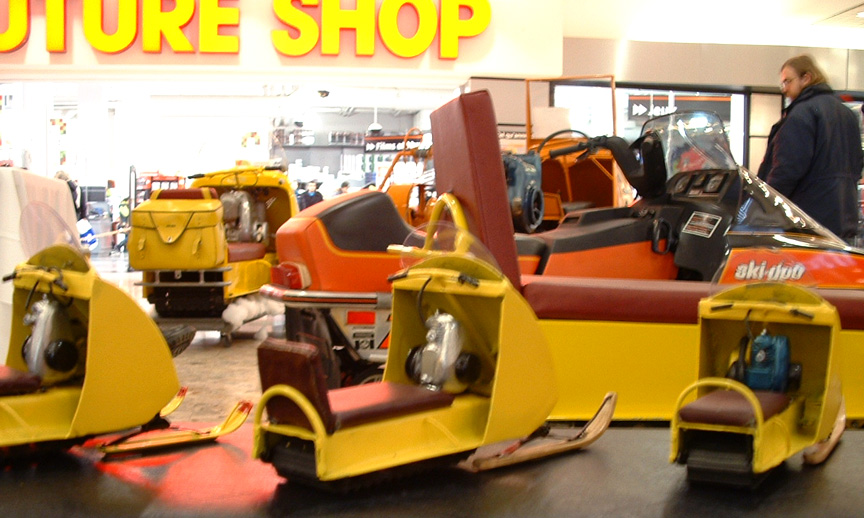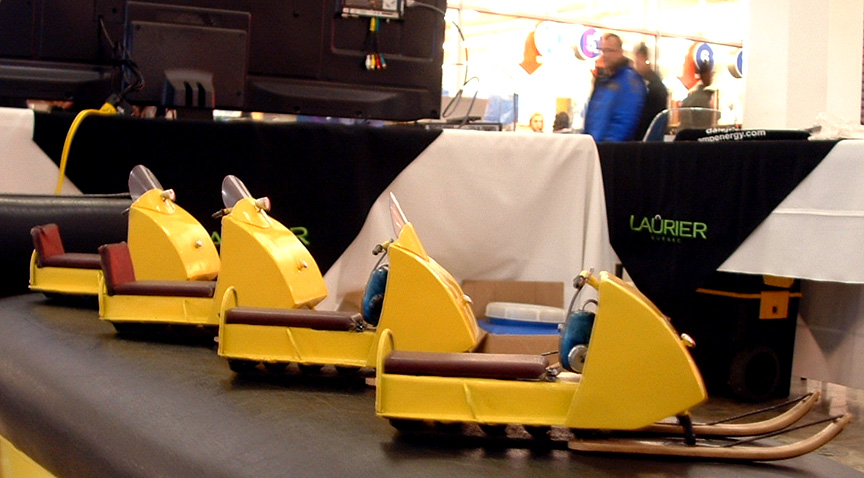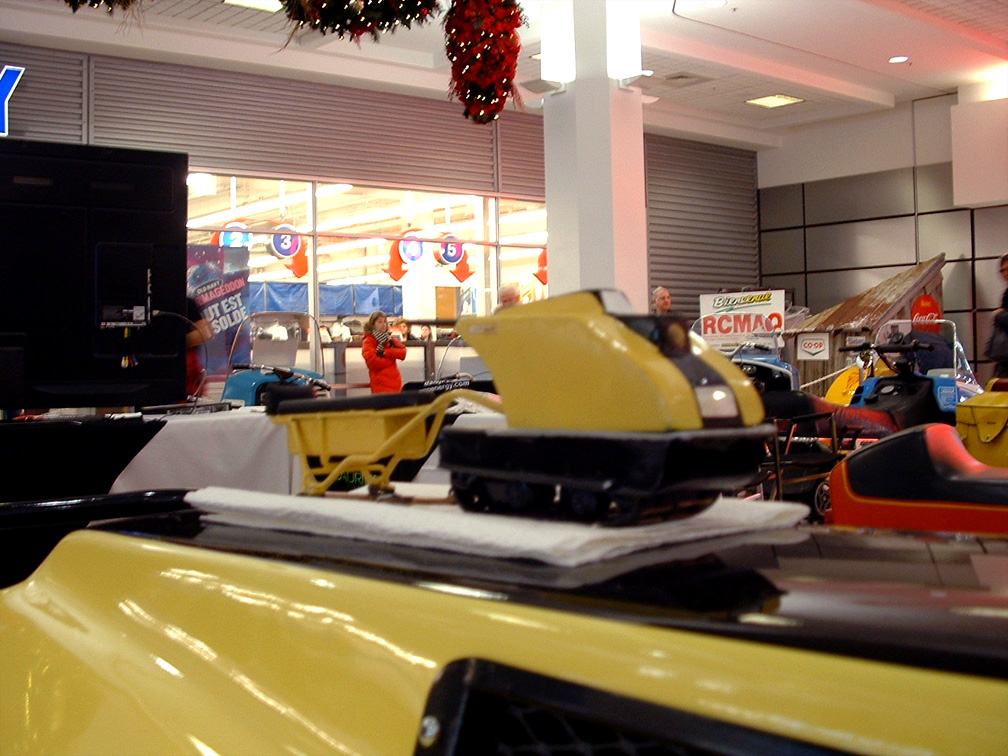 Clovis Ouillet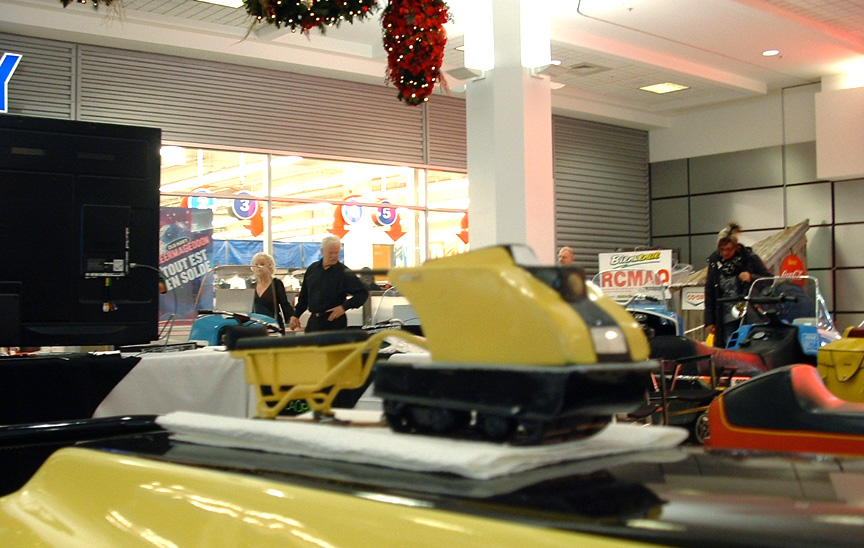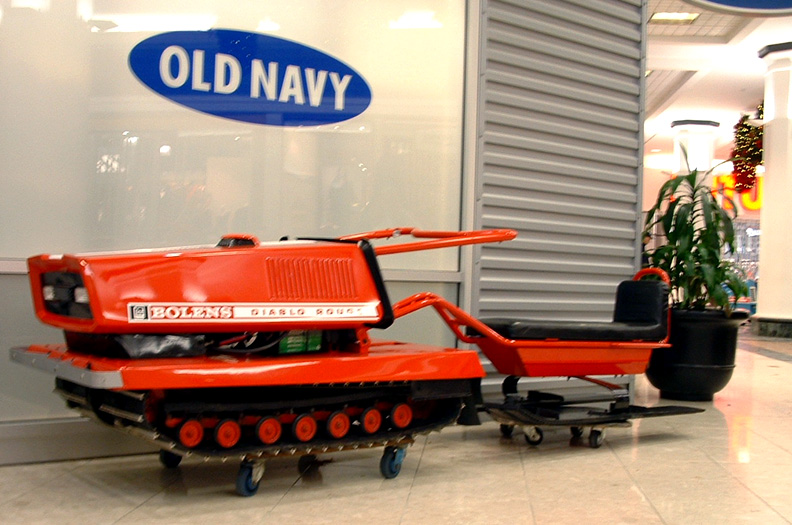 Diablo Rouge - Clément Desroché (Clément won the best of the show).