DAVID'S VINTAGE SNOWMOBILE PAGE.
RESTORING THE SPORT ONE PIECE AT A TIME.
PAGE 16,608
---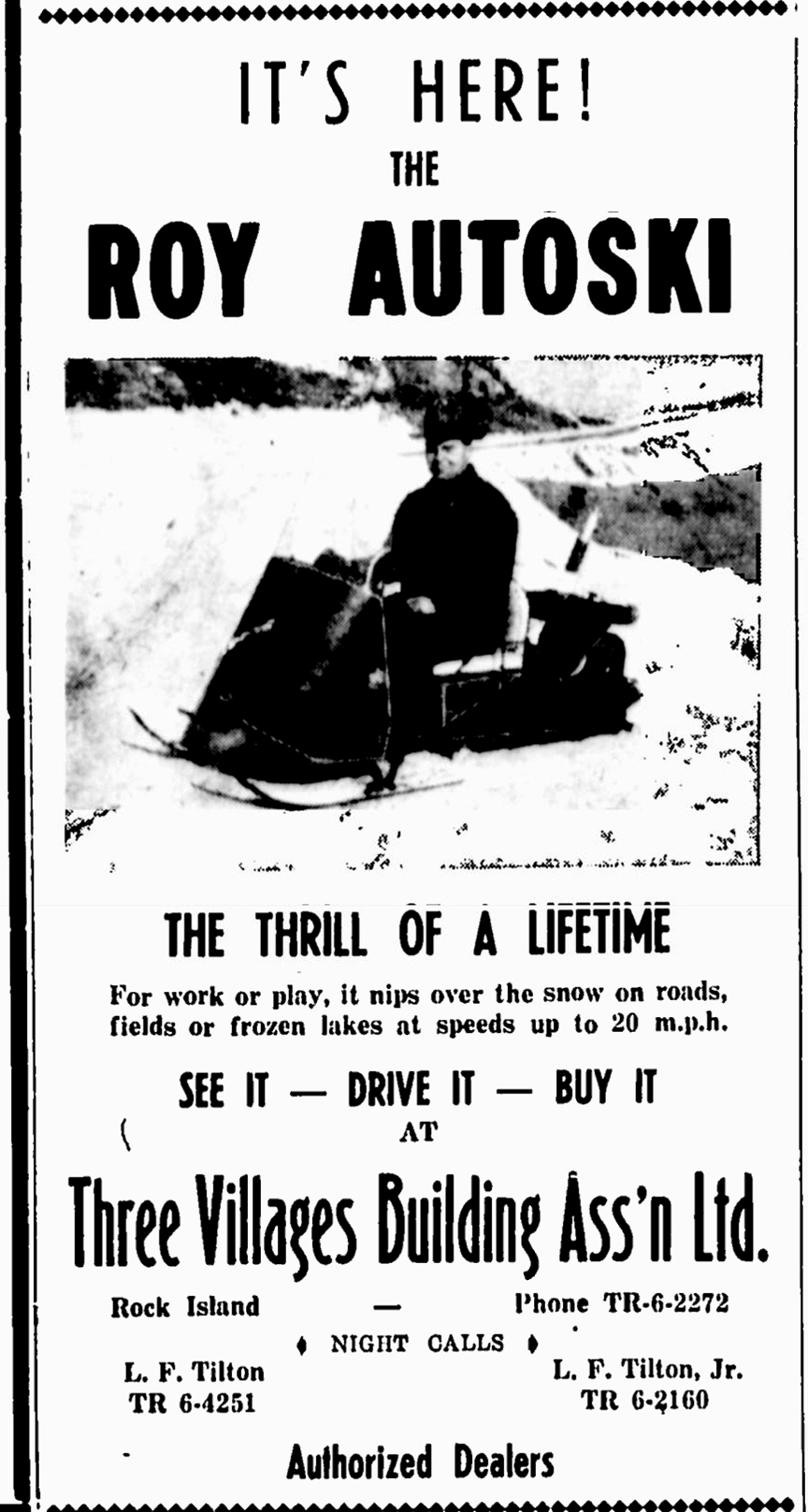 1962 ROY AUTOSKI
HAPPY NEW YEAR !
JANUARY 1 - 2013
I CAME ACROSS THIS AD JUST THIS WEEK WHILE LOOKING FOR NEW INFORMATION FOR
THE SITE. THIS IS A 1962 ROY AUTOSKI. I AM SURE THAT IT IS A CLONE OF A
1962 POLARIS SNO TRAVELER. LOTS OF COMPANIES IN THE 1960'S AND 1970'S HAD
OTHER COMPANIES MAKE SLEDS FOR THEM.
EXAMPLE, POLARIS MADE SLEDS FOR SEARS.
SNO PRINCE AND SWINGER MADE SLEDS FOR MONTGOMERY WARDS.
SINCE THIS AD SAYS THAT YOU CAN SEE IT, DRIVE IT AND BUY IT,
IT MEANS THAT THIS SLED WAS PRODUCED AND WAS IN A DEALER SHOWROOM.
IMAGINE, AFTER DOING THIS SITE FOR 11 YEARS, I AM STILL FINDING BRANDS THAT
I DID NOT KNOW EXISTED.
WHAT A FIND. WHAT A WAY TO START A NEW YEAR !
DAVID S.