DAVID'S VINTAGE SNOWMOBILE PAGE.
RESTORING THE SPORT ONE PIECE AT A TIME.
PAGE 16,641
---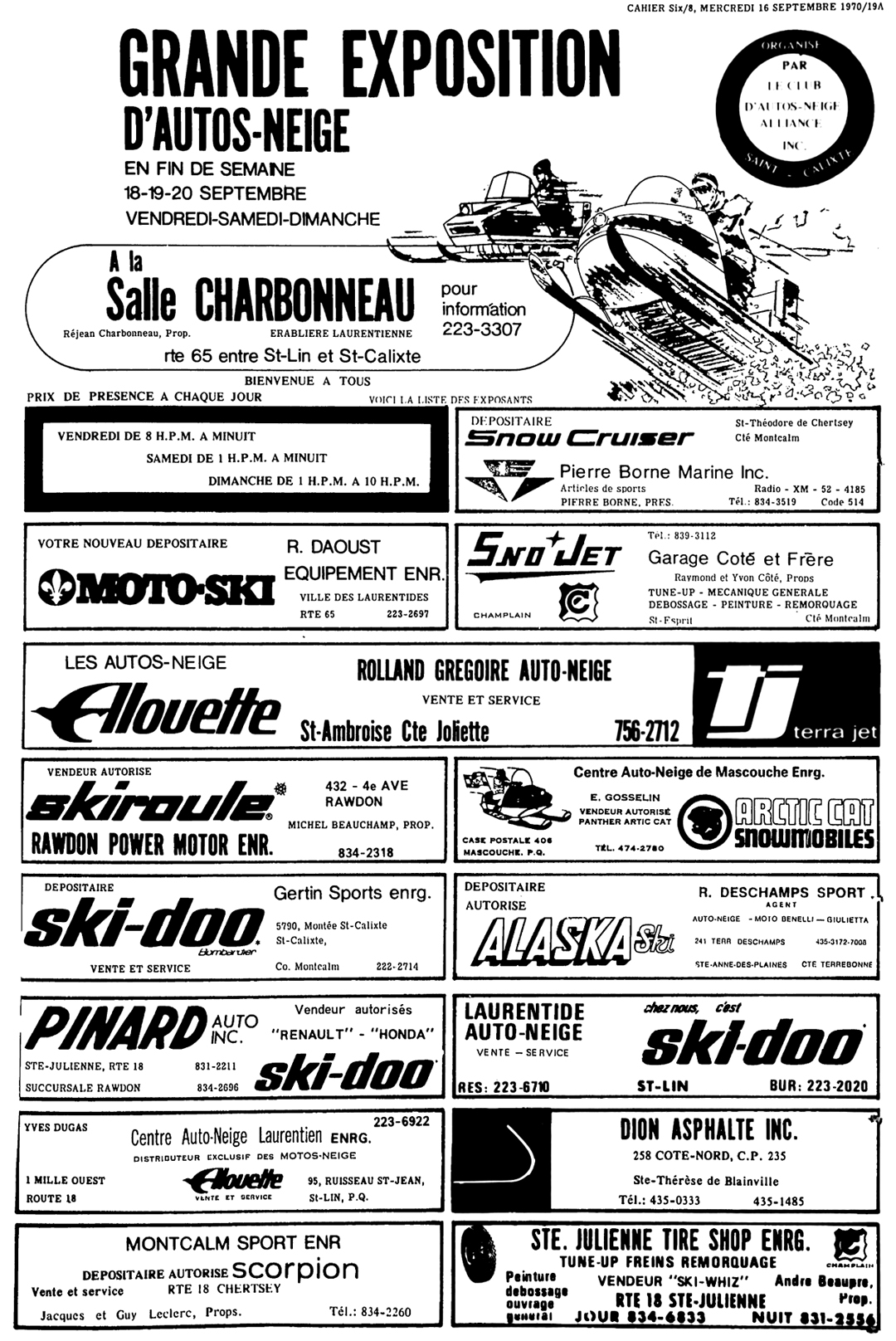 THIS SNOWMOBILE SHOW WAS 9 MONTHS AFTER WE BOUGHT OUR FIRST SNOWMOBILE.

AFTER YEARS OF LOOKING, I FOUND AN AD FOR MY OLD SKI DOO DEALER.
MY DEALER WAS LAURENTIDE AUTO-NEIGE.
THIS SHOW WAS ABOUT 20 MINUTES FROM ME. AS YOU CAN SEE, THERE WERE MANY
BRANDS OF SNOWMOBILES IN MY AREA WHICH WAS COMMON IN QUÉBEC.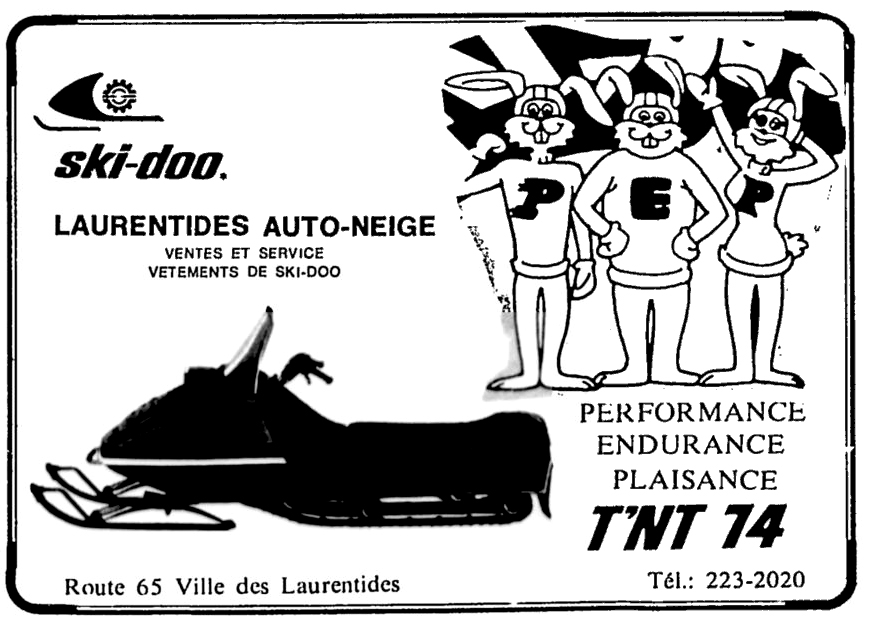 HERE IS ANOTHER AD FROM MY OLD DEALER,
1974 SKI DOO T'NT 400 F.A.
DAVID S.