DAVID'S VINTAGE SNOWMOBILE PAGE.
RESTORING THE SPORT ONE PIECE AT A TIME.
PAGE 16,722
---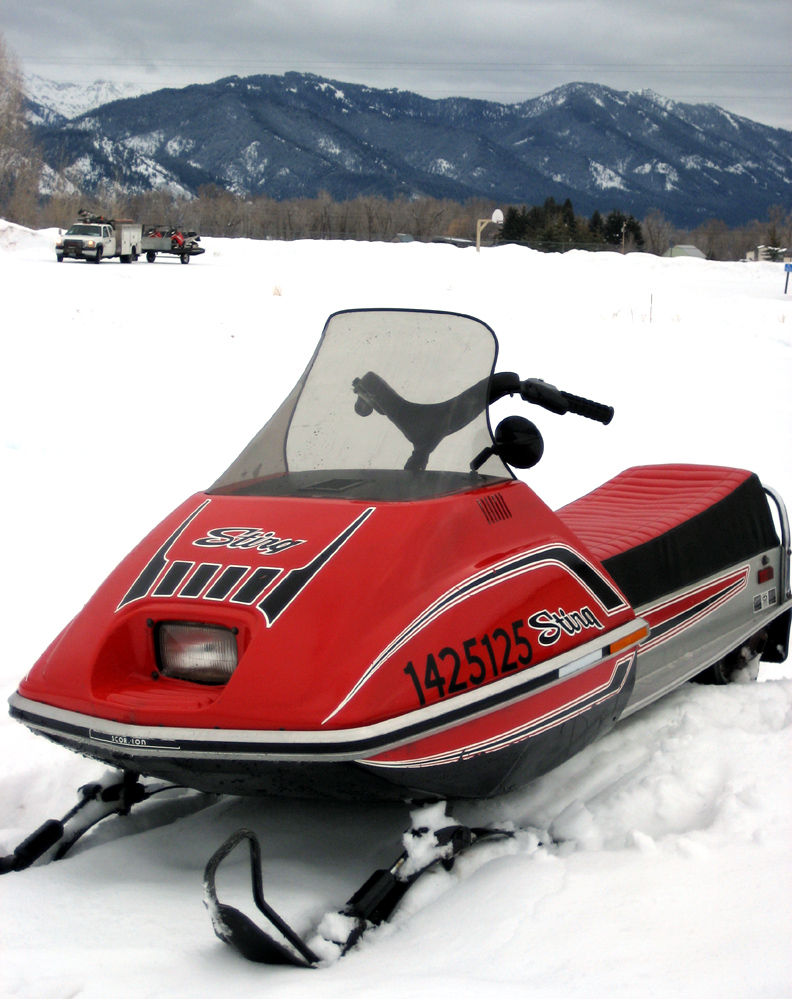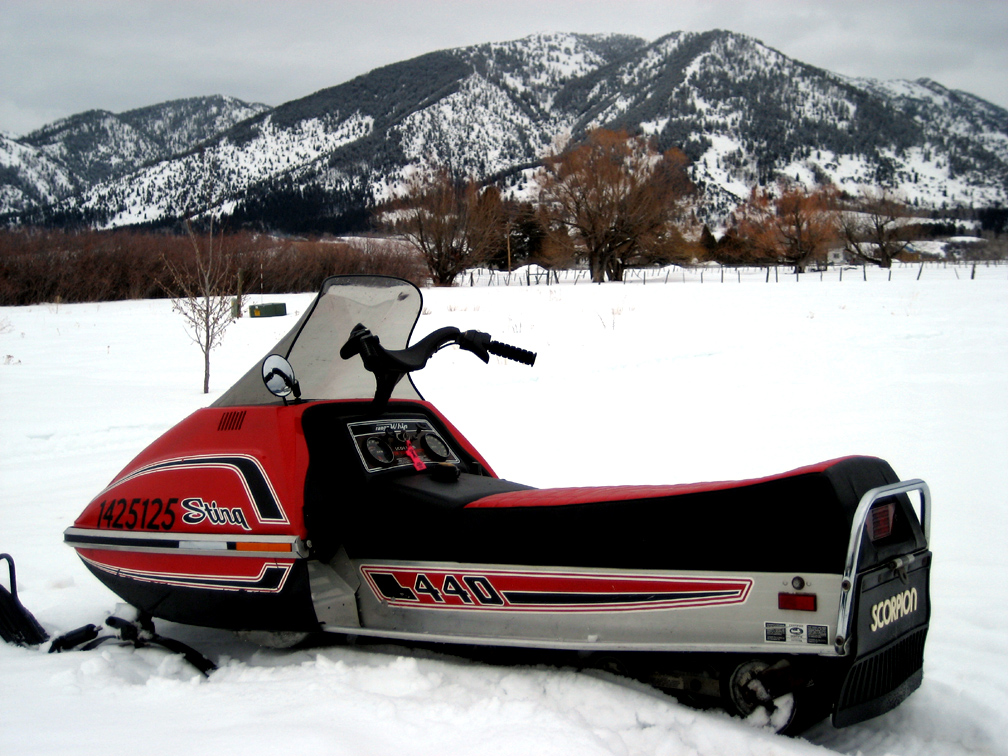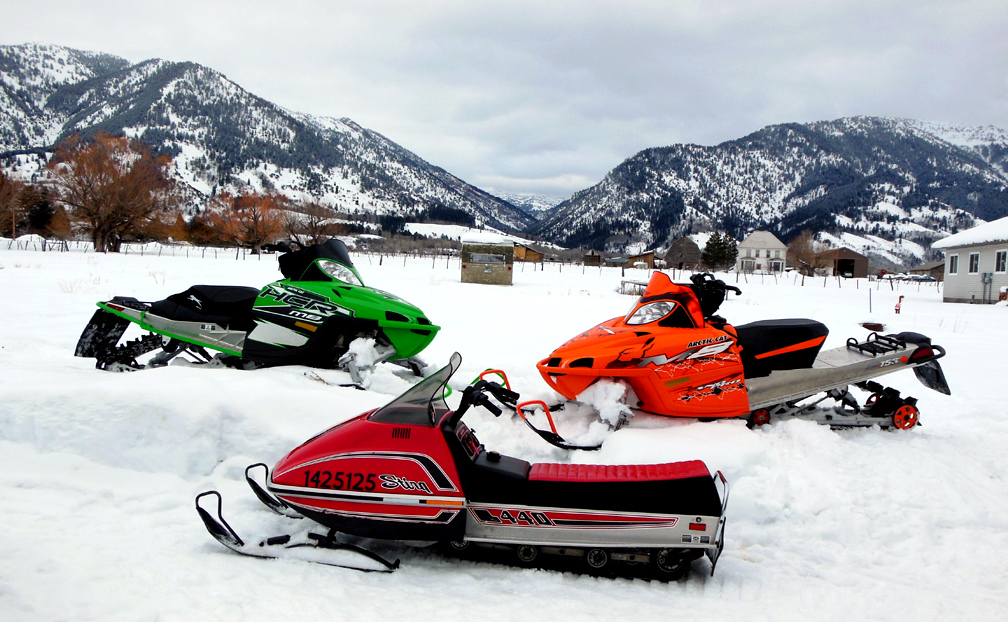 JANUARY 27, 2013
David, I sent you some pics in the past, but thought you would like these.
These are my snowmobiles in the back yard in Star Valley Wyoming.
A 1977 Scorpion Range Whip Sting and my (2) Arctic Cats, which of course are much newer (07 and 09).
If you would like to add any of these pics to your sled of the week.....feel free.
Stay safe and happy snowmobiling.
John / Bedford, WY
THANKS JOHN FOR THE GREAT PICTURES !