DAVID'S VINTAGE SNOWMOBILE PAGE.
RESTORING THE SPORT ONE PIECE AT A TIME.
PAGE 16,841
---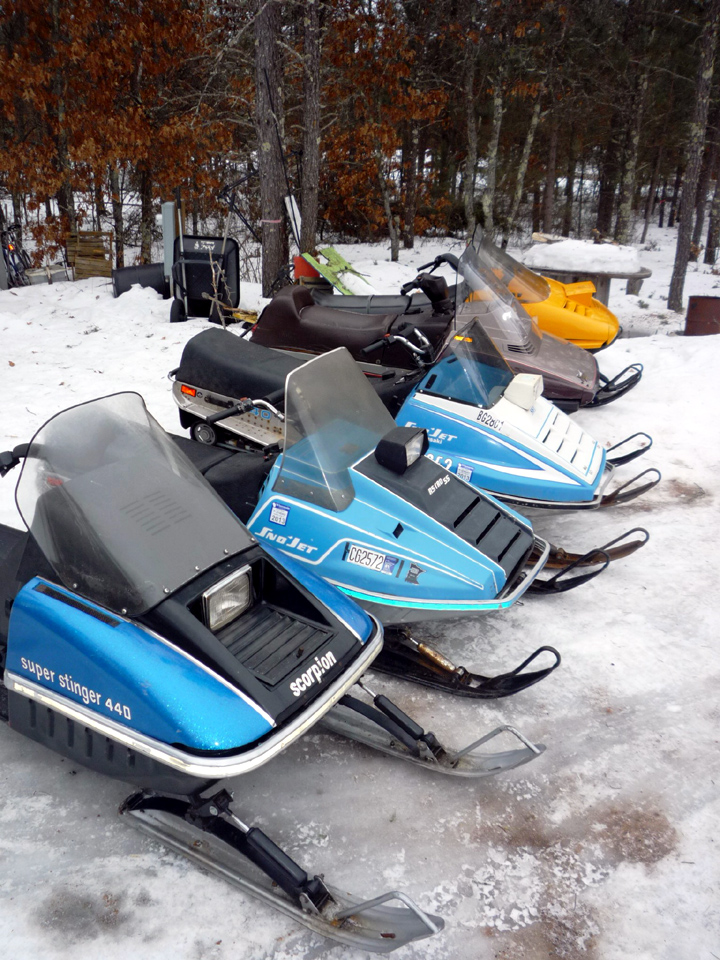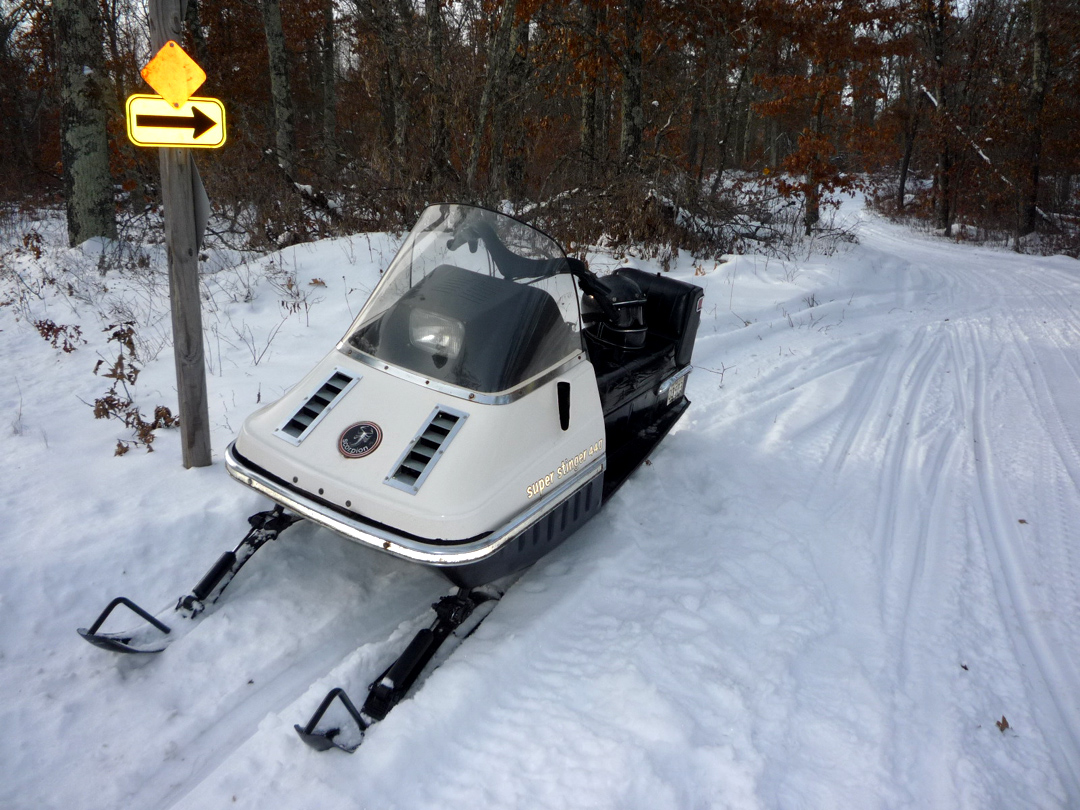 FEBRUARY 13, 2013
David, My first vintage sled was purchased in 2011 a Ď76 Astro 340, but I just sold it
to upgrade to a dad and son for them to drag race. My buddy has a Ď77 SST 340.
My second was a Ď74 Super Stinger, but Iím selling that as we speak to upgrade to
a SkiDoo Blizzard 9500. My third is a Ď73 one-owner White Super Stinger and Iíll
never get rid of as it was a target sled for me.
Your website is what I use to research changes in brands and models through the
years. There are other websites I truly enjoy also- like snojet.com - abundance of
information on there and vintagesleds.com or other blog sites.
I still havenít attended a vintage event- but I know I could learn a lot there also.
Anyway- I appreciate the website.
Mark
THANKS MARK FOR THE GREAT PICTURES !