DAVID'S VINTAGE SNOWMOBILE PAGE.
RESTORING THE SPORT ONE PIECE AT A TIME.
PAGE 17,102
---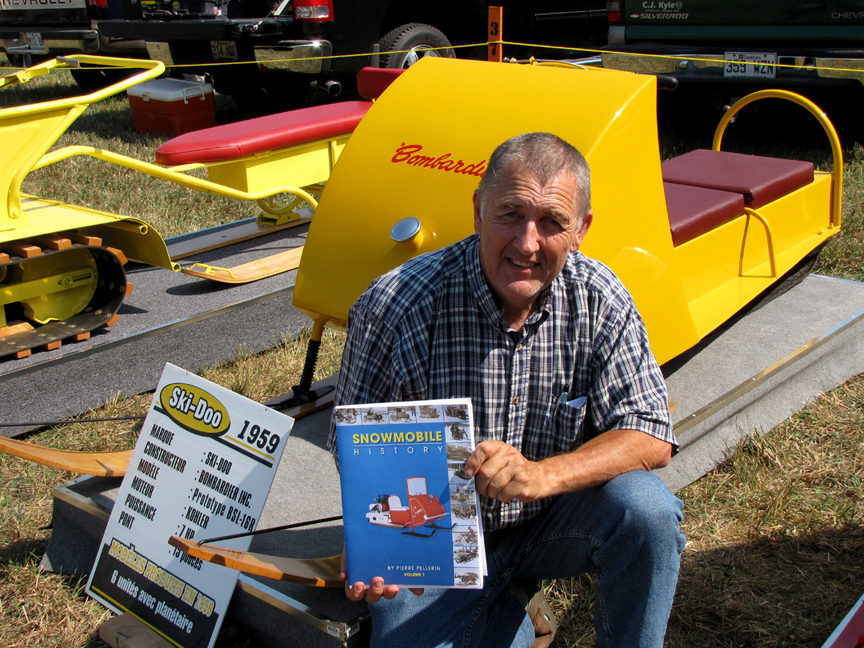 NOW AVAILABLE IN ENGLISH.
THIS BOOK IS AMAZING. BE SURE TO GET A COPY.
IT TELLS YOU ALL ABOUT EACH BRAND OF SNOWMOBILE.
THERE IS NOTHING LIKE IT ON THE MARKET.
DAVID S.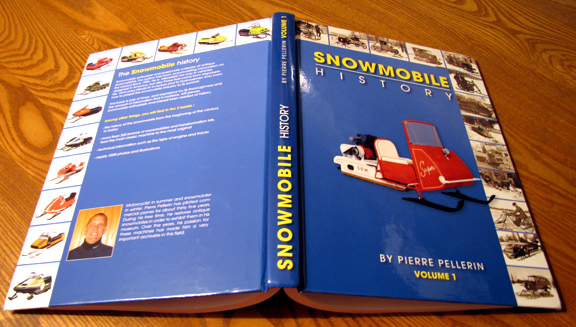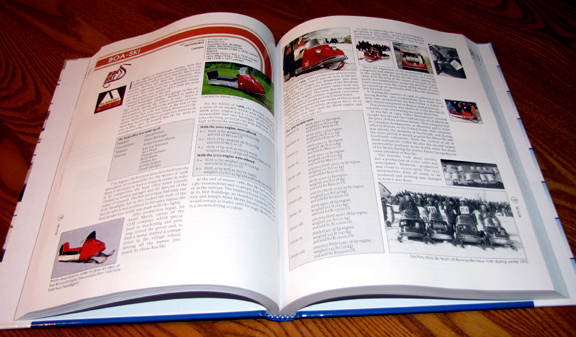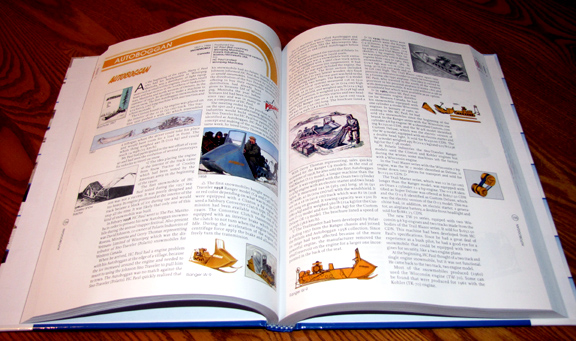 Bonjour David
I have news on my snowmobile book - Volume-I
http://www.snowmobilehistory.ca/
CLICK HERE
TO ORDER YOUR BOOK.
--------------------------------------------------------------------------------
November, 2012, marks the release of Volume 1 (400 pages) of the English edition of
Snowmobile History. This book, in a total of 3 volumes, gives an in-depth world history of the
snowmobile for over 320 brands from its creation to the year 2010. Snowmobile History is the
translation of L'Histoire de la Motoneige which was a best seller in Québec, written by
Pierre Pellerin and published in 2005.
These three volumes are a must-have for anyone with an interest in snowmobiles.
Volume 1 covers snowmobile brands from A - L.
Price for Volume 1: $50.00 plus $10.00 shipping.
Pierre Pellerin
---
I CAN TELL YOU THIS, PIERRE'S BOOK IS LIKE NO
OTHER SNOWMOBILE BOOK YOU HAVE EVER SEEN.
IT PROVIDES HISTORY, DETAILS AND COLOR PICTURES OF
EACH SNOWMOBILE COMPANY FROM THIER BEGINNING TO END.
THIS BOOK IS A MUST FOR ANYONE WHO LOVES VINTAGE SNOWMOBILES.
THERE IS NO DOUBT THAT YOU WILL ENJOY AND APPRECIATE THIS BOOK.
DAVID S.