DAVID'S VINTAGE SNOWMOBILE PAGE.
RESTORING THE SPORT ONE PIECE AT A TIME.
PAGE 17,153
---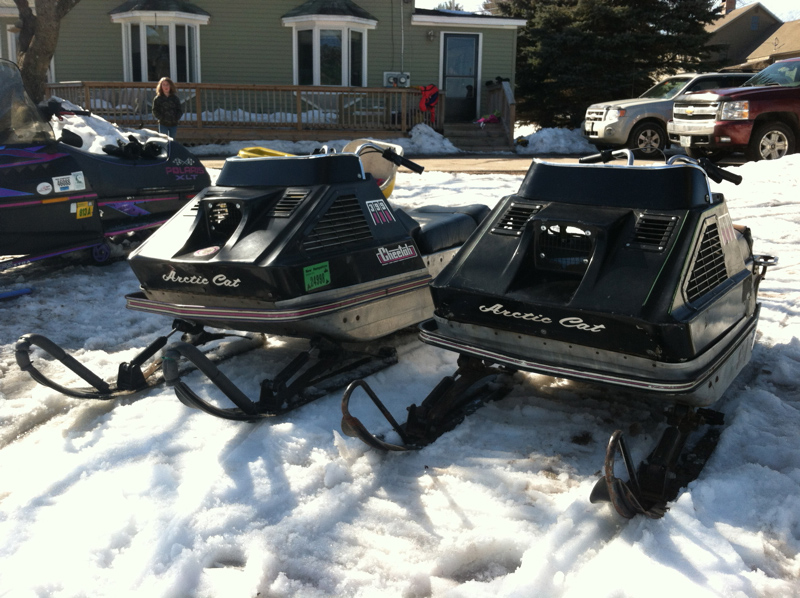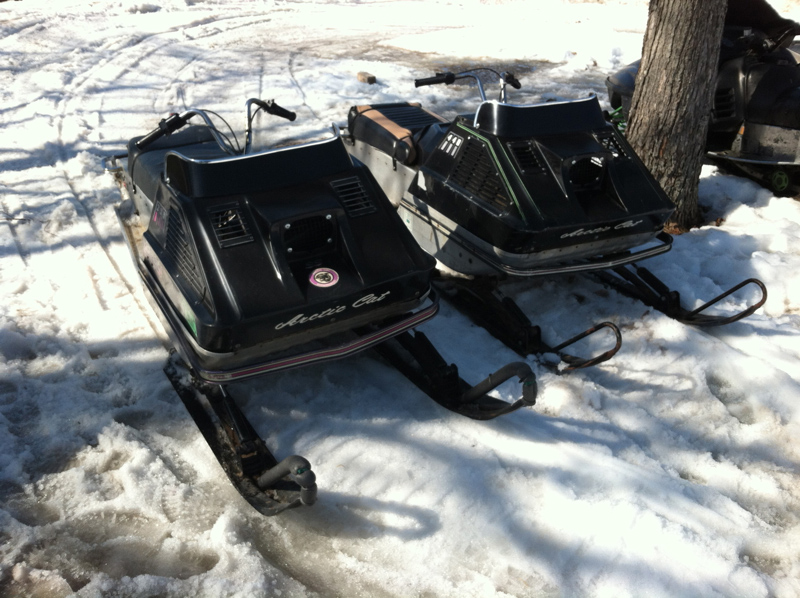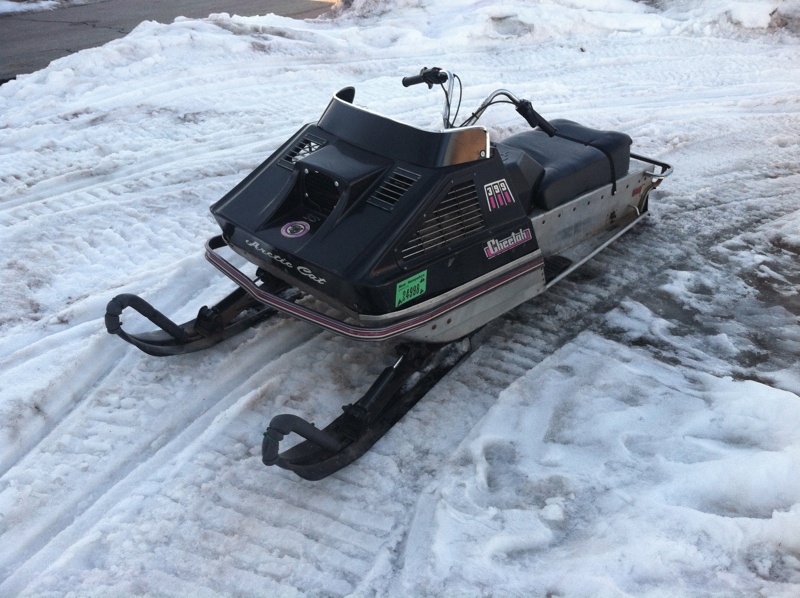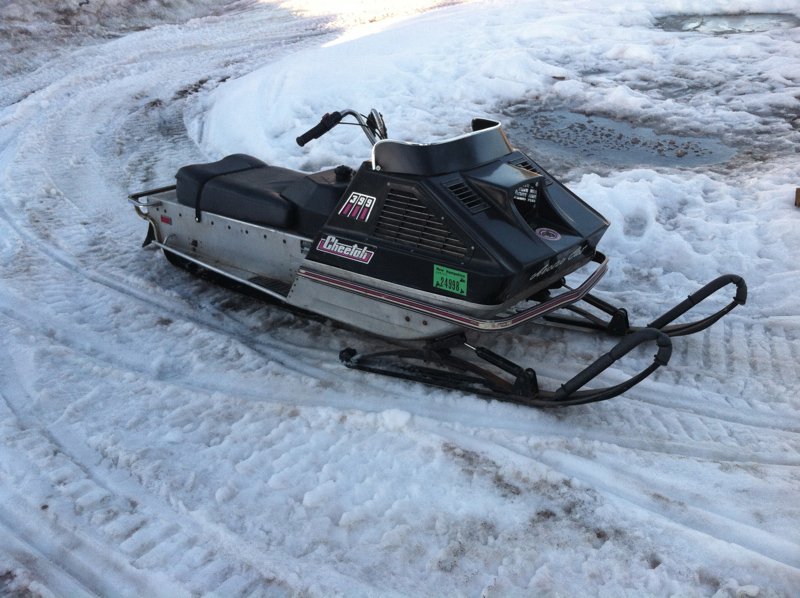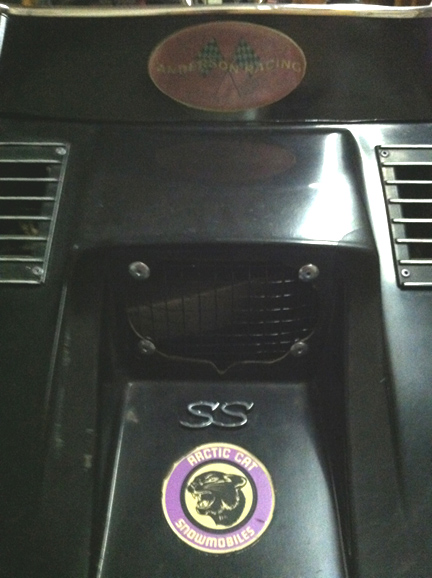 Hey David
ahhh the winter has been a gift from the snowmobiling gods!
Lots of trail riding & lots of vintage snowmobile racing!
Our focus has changed David, we really got into building race sleds this year.
Gabe raced a 78 Kawi Intruder 400... and dominated.... but then came some carb problems...
So... onto the old CATS! We still have been buying sleds,
and over the past several months we started buying 72 Cheetah's & Puma's.
We built 2 this winter & raced them... with great success!
Currently we have 3 Puma Chassis here & 3 Cheetah chassis here... and
we intend to build at-least 4 more race sleds this summer!
Attached are a few pics of our 72 Cheetah 440 & 72 Puma 440's...
Mike
THANKS MIKE FOR THE GREAT PICTURES !