DAVID'S VINTAGE SNOWMOBILE PAGE.
RESTORING THE SPORT ONE PIECE AT A TIME.
PAGE 17,244
---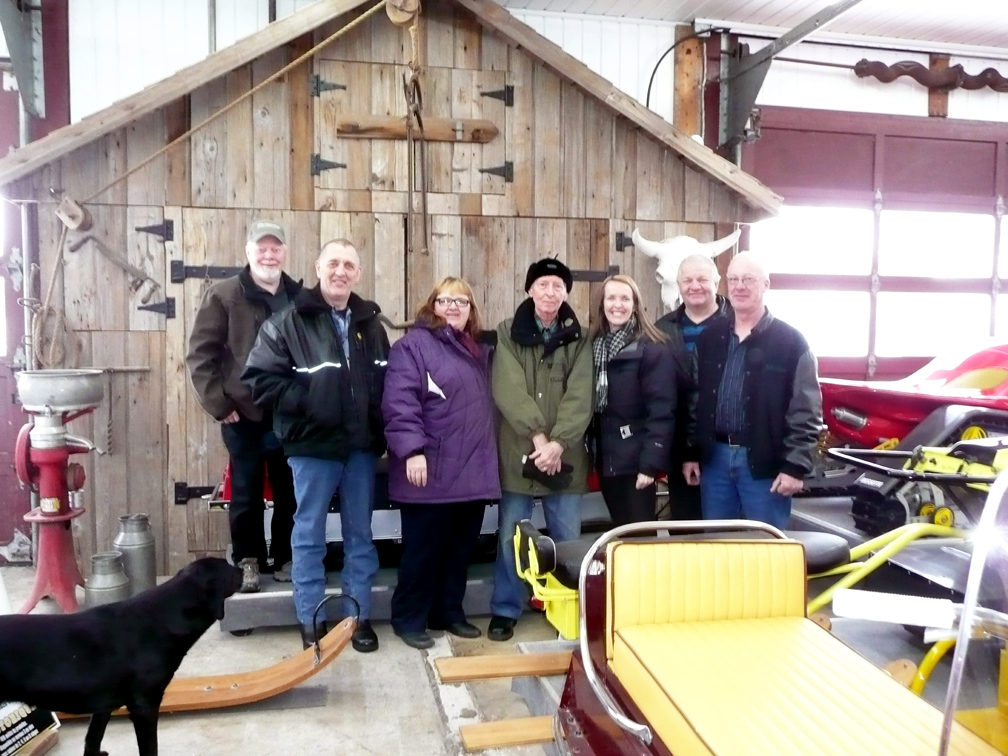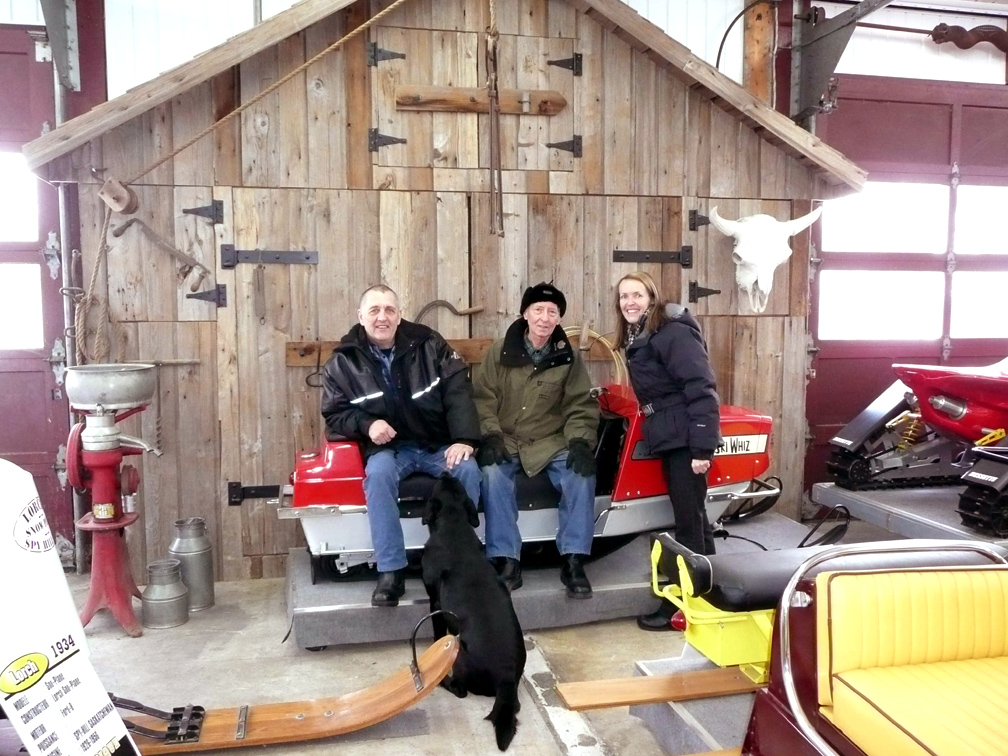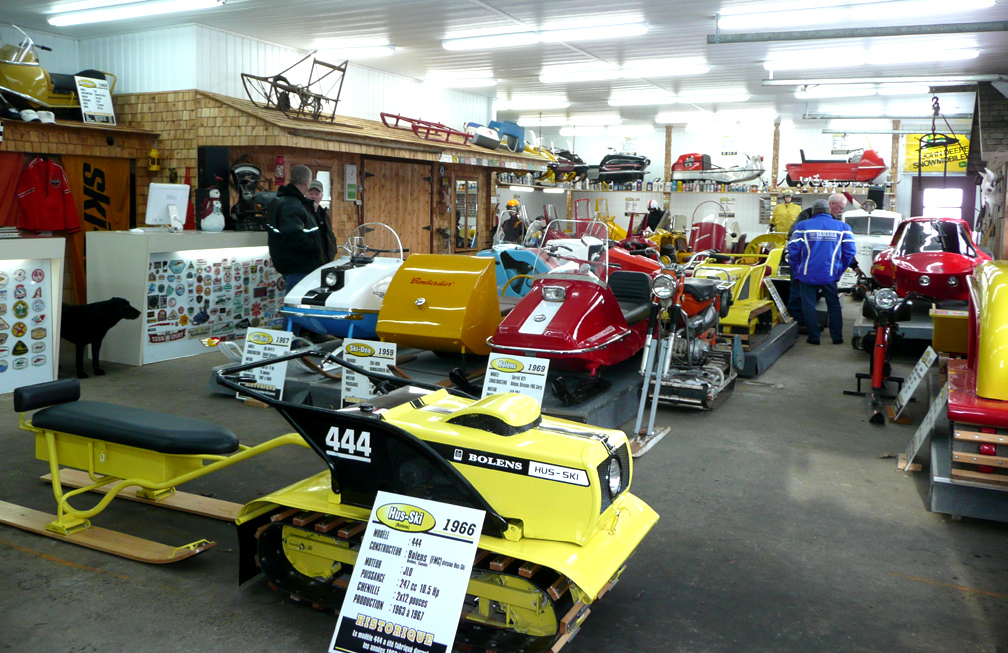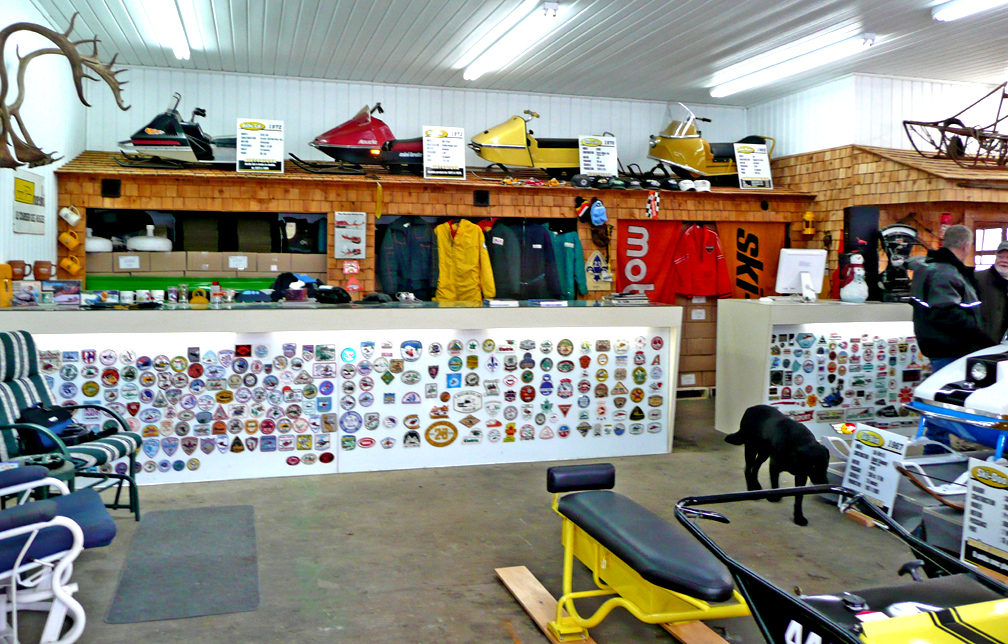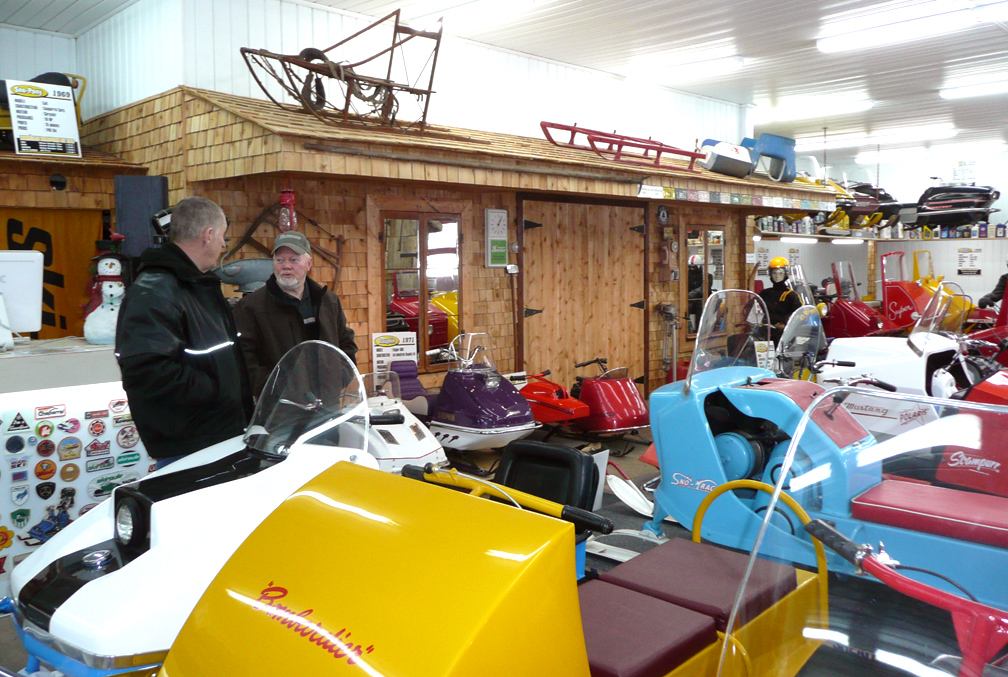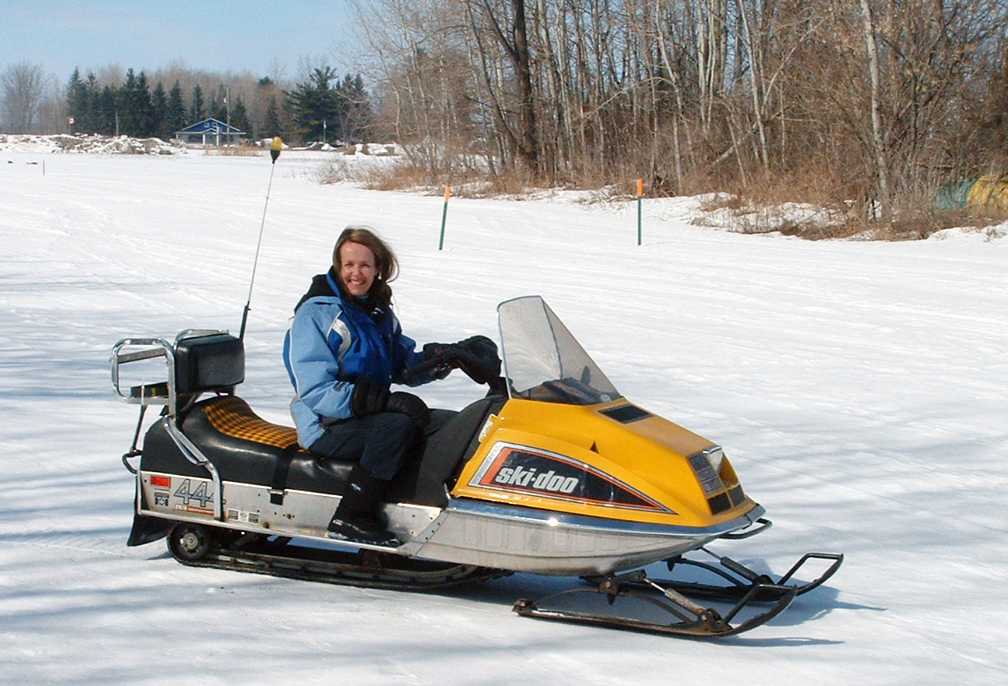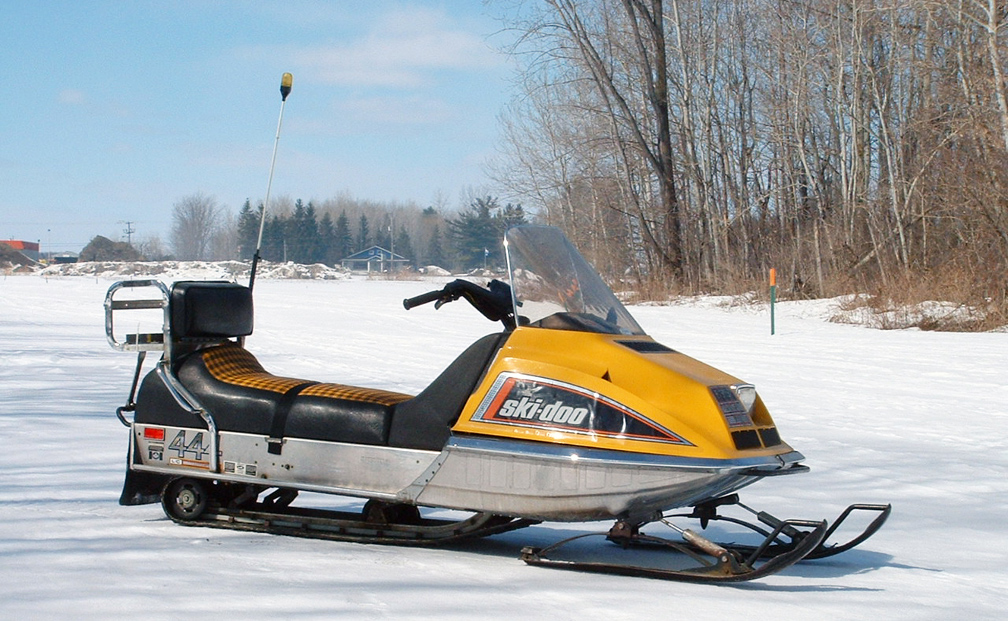 APRIL 13, 2013
Bonjour David
I am sending you some pictures of my vintage snowmobile museum.
Last month Héléne opened the museum one day for some people in our town.
The people you see in this picture are part of a group that go every sunday morning for breakfast.
The man sitting on the Ski Whiz is Jacques Lemire.
He gave me the wood for the barn that you see in the back of the Ski Whiz
I got also his 1978 Ski-doo everest 444 (condition 5/5), snowmobile suit, helmet, mitts & a pile of brochures.
(For the 1978 season - Bombardier made 2200 - 1978 Ski Doo Everest 444 LC snowmobiles).
Pierre Pellerin
IF YOU WOULD LIKE TO SEE PIERRE'S MUSEUM, PLEASE EMAIL PIERRE.
THANKS PIERRE FOR THE GREAT PICTURES !