DAVID'S VINTAGE SNOWMOBILE PAGE.
RESTORING THE SPORT ONE PIECE AT A TIME.
PAGE 17,246
---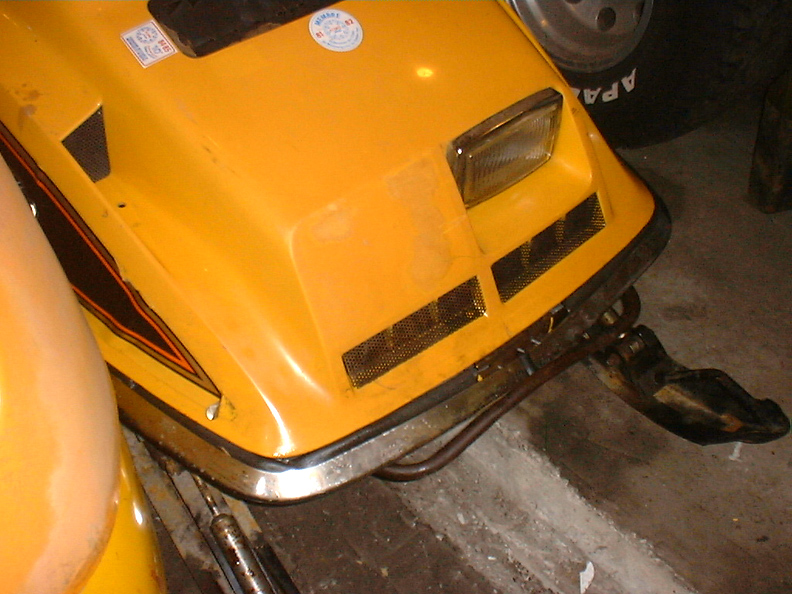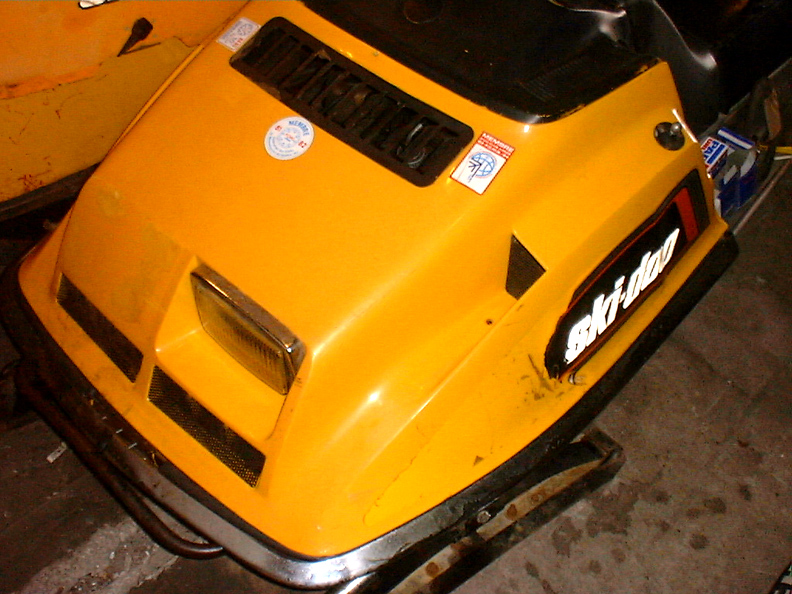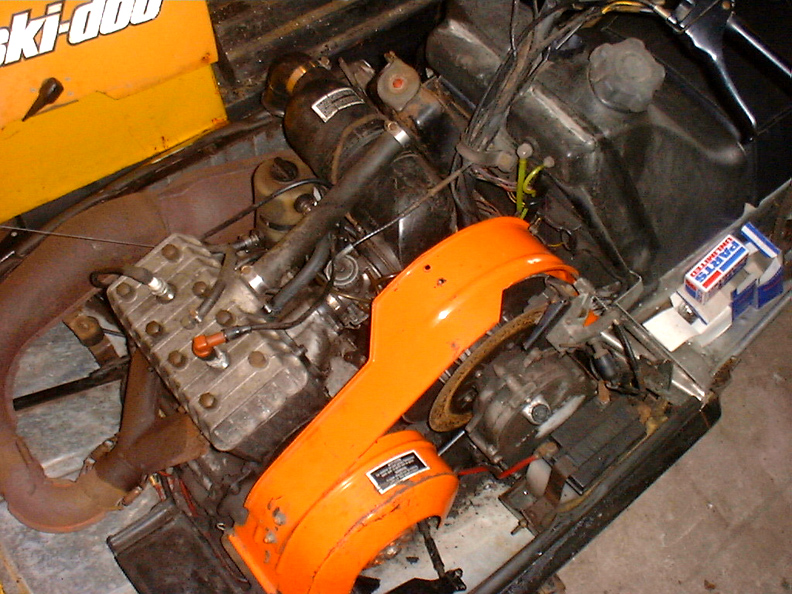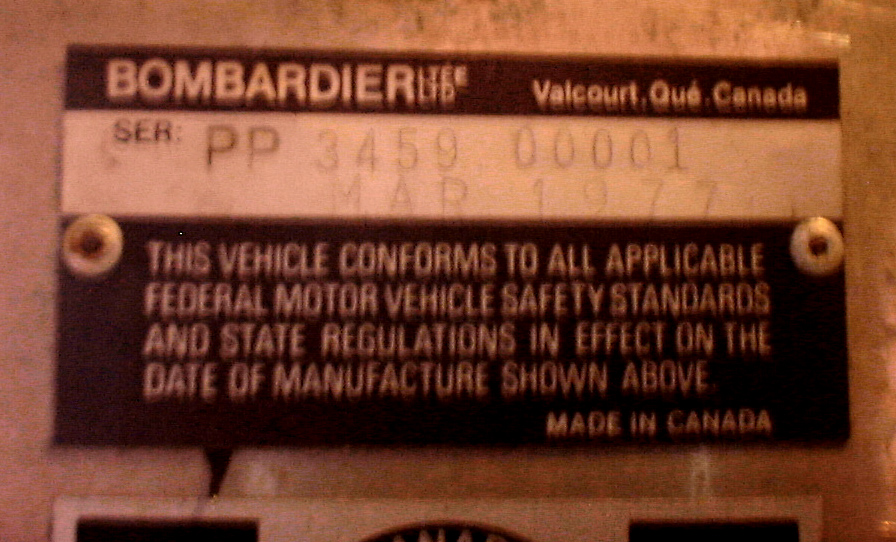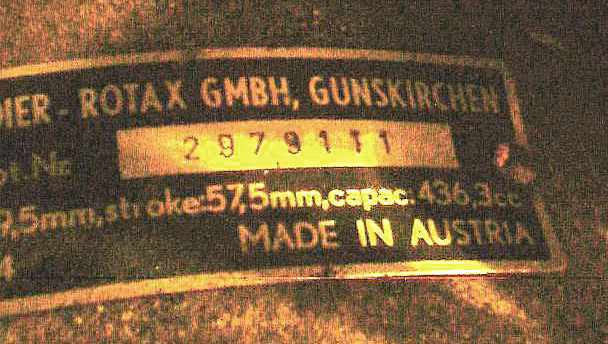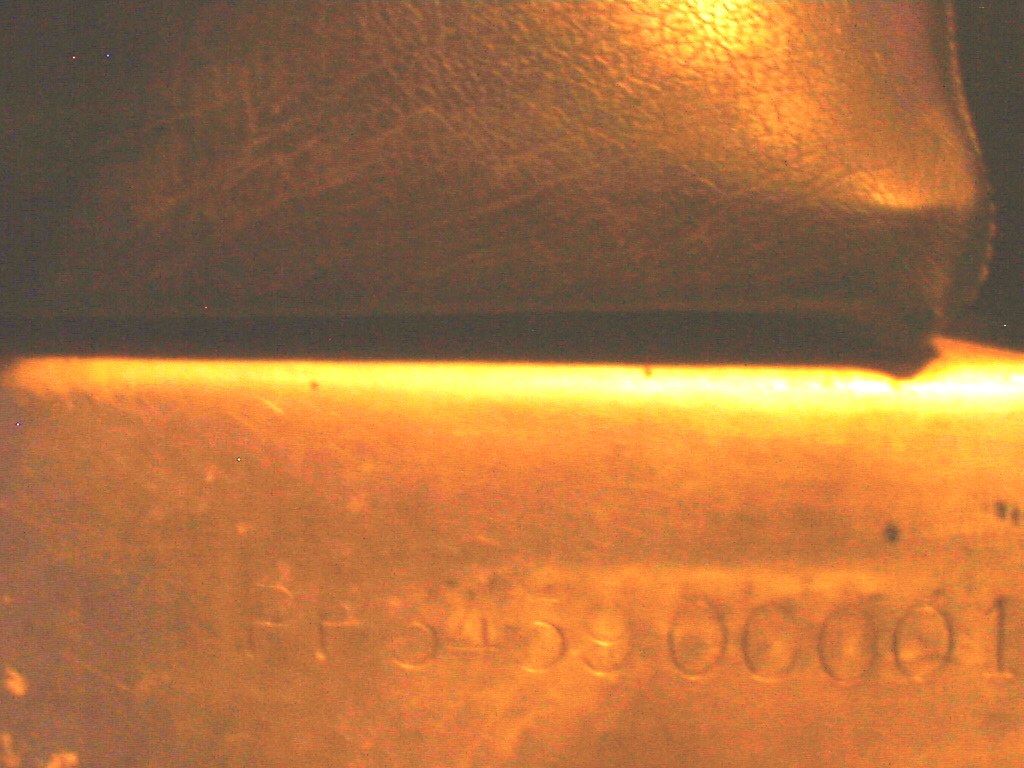 APRIL 14, 2013
1978 Ski Doo everest 444 LC
Pre-production ( March 1977 )
THIS IS A REAL INTERESTING PIECE OF HISTORY.
HERE IS INFO ON 1977 AND 1978 SKI DOO EVEREST 444 LC.
Hi David - Well, today I have some cool info. I just bought a 1978 everest 444 lc from a place about 20 miles away
from valcourt. I was completely shocked to see that when I went to see it, it has the serial number 345900001 as verified on
the machine and on the registration. Its a good fixer upper.
I was wondering if I could ask you for some information. Everywhere I look on the web, I see there are people saying that
these began initial production as the first LC model made by bombardier in 1977 but many other peices of info I get say they
started in 1978.
It looks to me that I am holding the very first production model for 1978 in the 444lc. With the info I just gave you can you
clarify this all for me? Thanks again for being on the web and for the past support you gave to me.
Alex P.
---
ON MY SITE, THERE IS INFORMATION THAT SHOWS 1977 SKI DOO EVEREST 444 LC MODELS WERE PRODUCED.
CLICK HERE FOR INFO 1 - CLICK HERE FOR AD.
I SENT ALEX TO GUY PEPIN FROM THE BOMBARDIER MUSEUM IN VALCOURT FOR MORE INFO.
BELOW IS WHAT GUY PEPIN HAS TO SAY.
---
Hello Alex
500 units of the Everest 444 L/C 1977 - model number 3444 - were produced.
Sincerely, Guy Pépin
Conservateur-restaurateur / Conservator-Restorer
MUSÉE J. ARMAND BOMBARDIER
www.museebombardier.com
---
GUY PEPIN ALSO ADDED THE FOLLOWING ......
Guy says mine is a pre-production 1978 built in March 1977.
THE 1978 PRE-PRODUCTION EVEREST 444 LC MODEL WERE MODEL PP3459.
---
THANKS ALEX FOR THE GREAT PICTURES !