DAVID'S VINTAGE SNOWMOBILE PAGE.
RESTORING THE SPORT ONE PIECE AT A TIME.
PAGE 17,263
---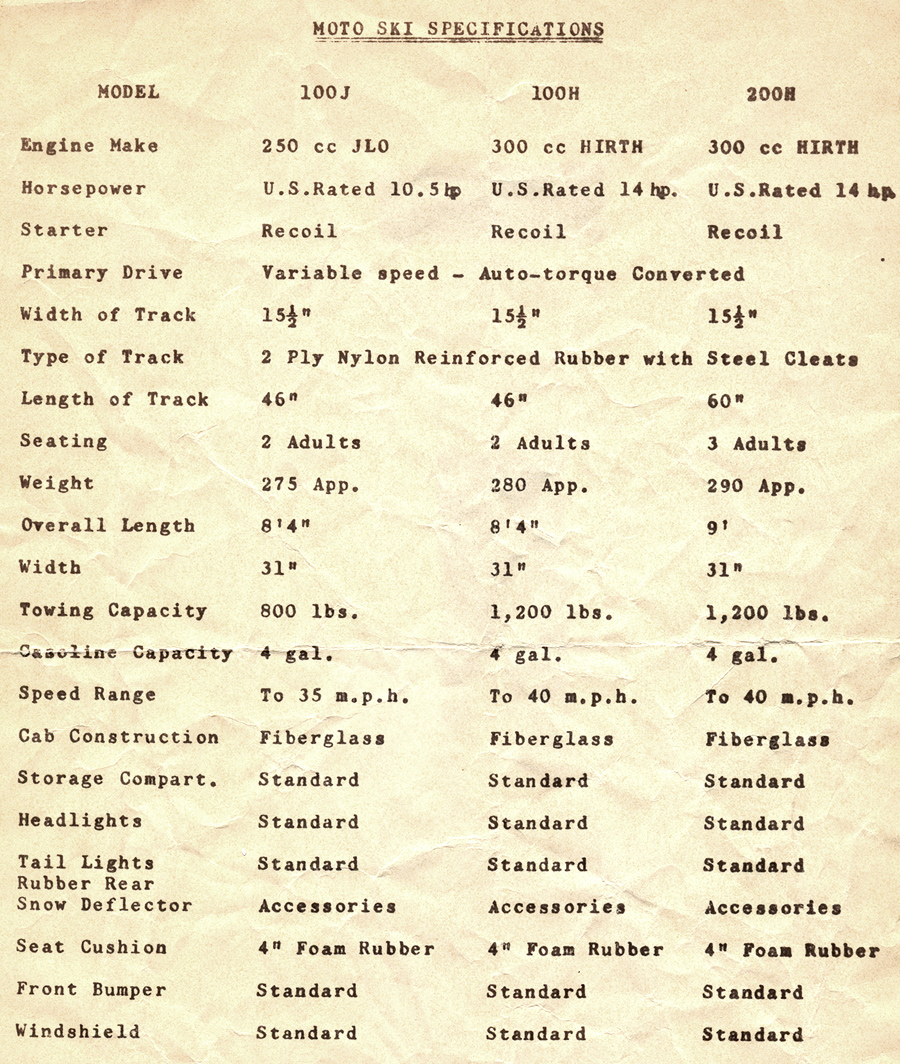 1965 MOTO SKI SNOWMOBILE SPECS BROCHURE
I WAS NOT SURE OF THE YEAR SO I EMAILED JAYSON BRYANT FOR INFO.
Thats a great document! Its for the 1965 models and includes the later year introduced 100H short track (300 hirth)
which was not listed in most brochures. It shows the more common 100J short track (just 100 on the id tag) with the
247 JLO. The 200H was the long track model for '65.
In '66 the model 100, 100H, and 200H would roughly become the Cadet, Capri, and Zephyr.
Jayson
http://www.motoskisnowmobiles.com/
THANKS JAYSON FOR THE INFORMATION !