DAVID'S VINTAGE SNOWMOBILE PAGE.
RESTORING THE SPORT ONE PIECE AT A TIME.
PAGE 17,429
---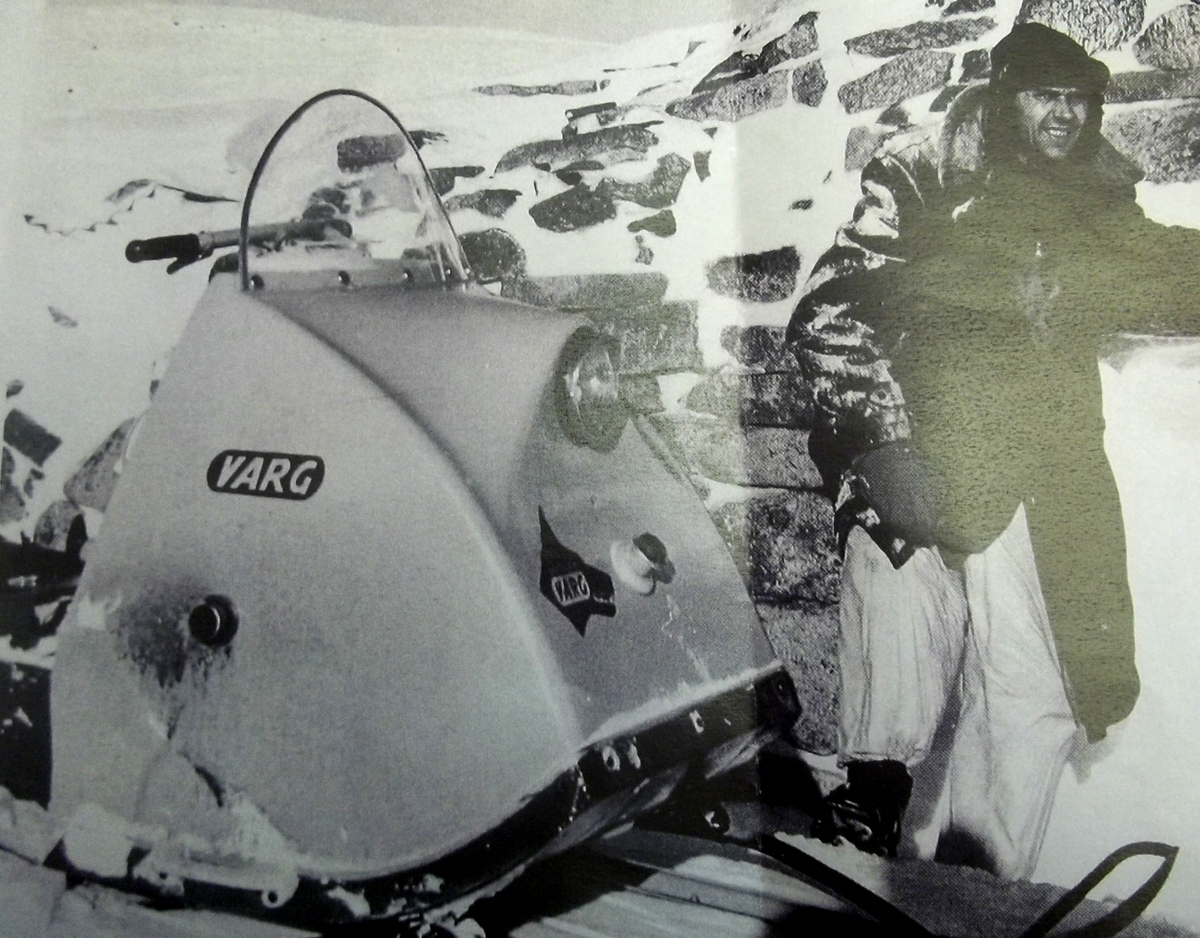 VARG
David, Have you heard of a Varg? Thought I would pass it along. This picture was on ebay.
Kevin
I ASKED PIERRE PELLERIN IF HE KNEW ABOUT THIS SLED.
HE CONTACTED STEFAN IN SWEDEN.
Pierre Pellerin writes ..........
Bonjour David
Information from my friend Stefan of Sweden
Varg snowmobile
Ski-Doo snowmobiles were called VARG or BAMSE in Norway.
Doo is the norwegian word for toilet so the Ski-Doo agent in Norway, Colbjornson & Co, choose to change name on snowmobiles for Norway.
The Ski-Doo single track machines was called VARG and the twin track snowmobiles was called BAMSE.
I can confirm that the Ski-Doo was VARG and BAMSE from 1967 to 1972.
It might have been before 1967 and after 1972 I do not know. I know from 1980 they used the Ski-Doo name in Norway.

The VARG picture on the Ebay page: I have not seen any VARG that have that design!
It must be a one of a kind. It seems to be a modified hood on a Ski-Doo.
Pierre Pellerin
pierre.pellerin@sympatico.ca
http://www.snowmobilehistory.ca
THANKS KEVIN FOR THE PICTURE AND PIERRE AND STEFAN FOR YOUR HELP.