DAVID'S VINTAGE SNOWMOBILE PAGE.
RESTORING THE SPORT ONE PIECE AT A TIME.
PAGE 17,442
---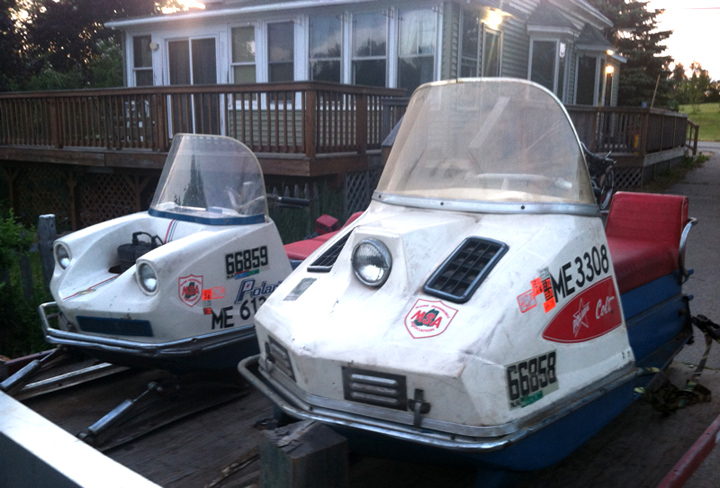 Hi David...
I literally had a few unbelievable all original sleds fall in my lap today!
I was in my driveway working & a neighbor stopped by and told me about 2
old snowmobiles in a garage he was cleaning out, in our town. I said lets go look!
What I found shocked me... a 1968 Polaris Colt 375 one lunger and
a 1972 Polaris Colt SS 340!
Both of these sleds are merely dusty-dirty, low miles, and perfect
compression! There belly pans are without a ding or dent!
Last registered in 1979!!!!
I feel like a lucky guy today!!!
Your friend, Mike Anderson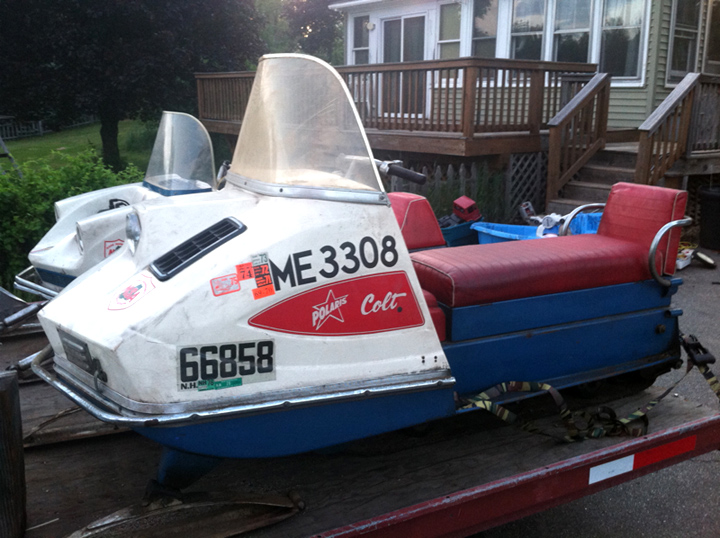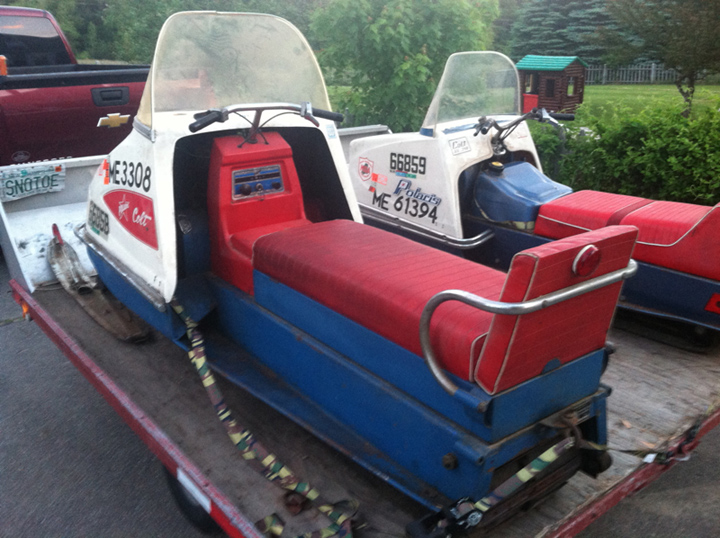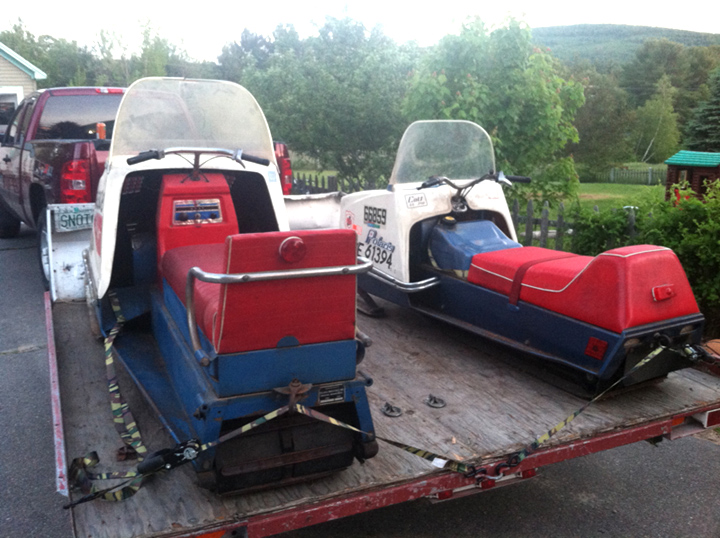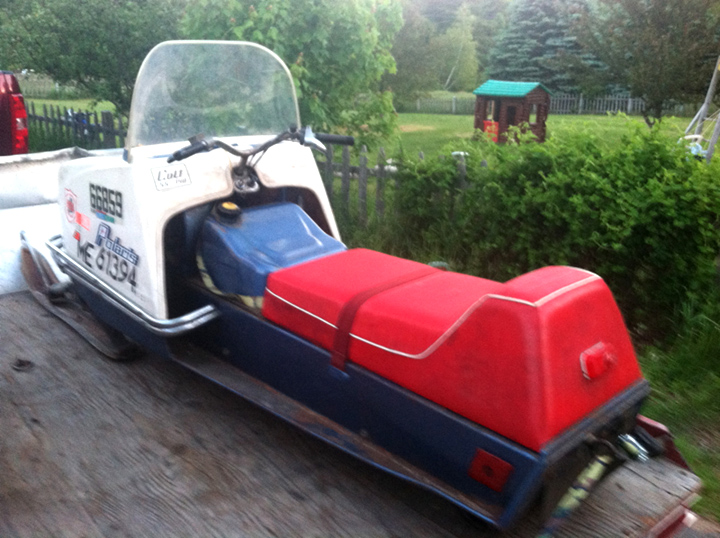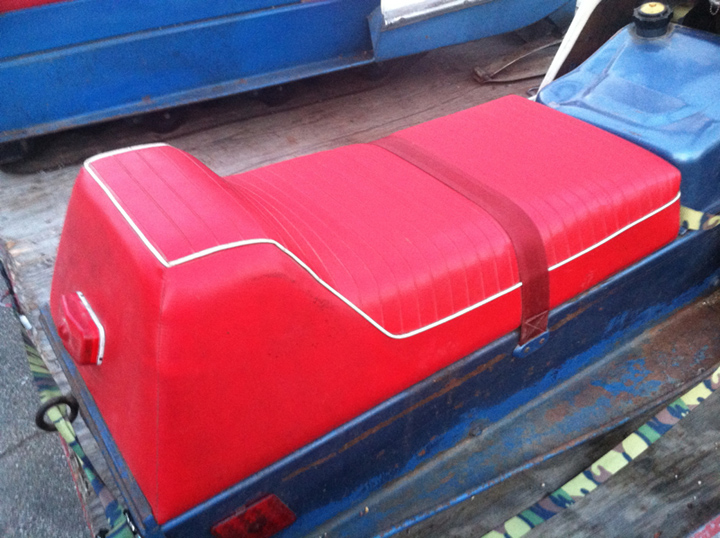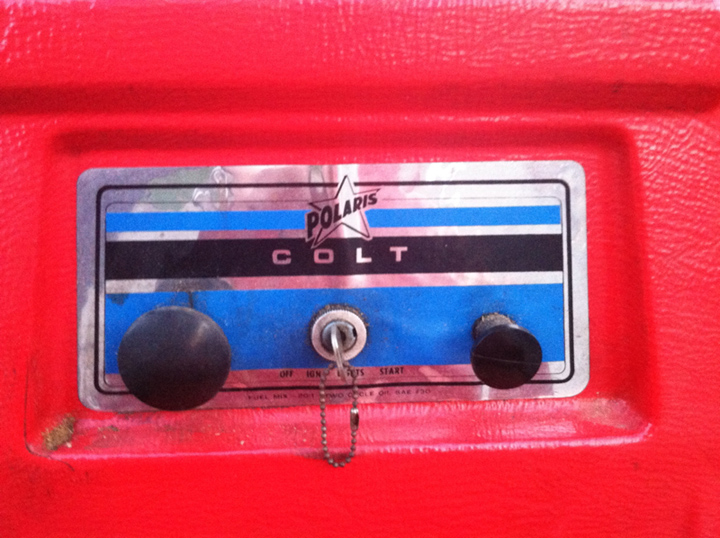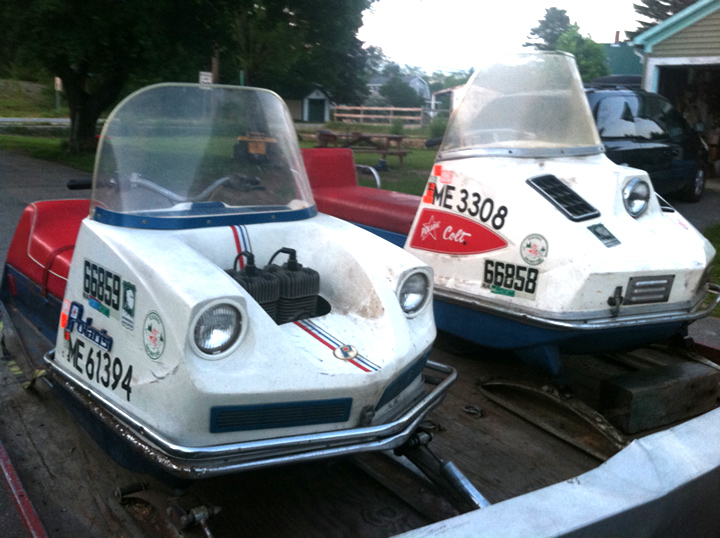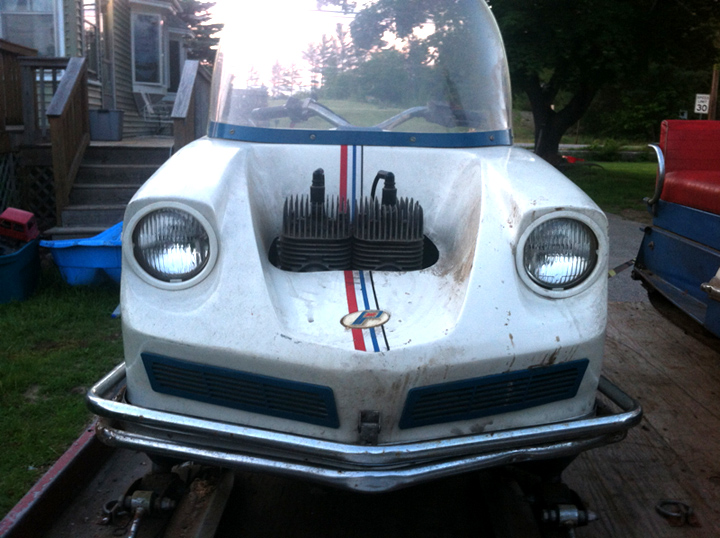 THANKS MIKE FOR THE GREAT PICTURES !