DAVID'S VINTAGE SNOWMOBILE PAGE.
RESTORING THE SPORT ONE PIECE AT A TIME.
PAGE 17,740
---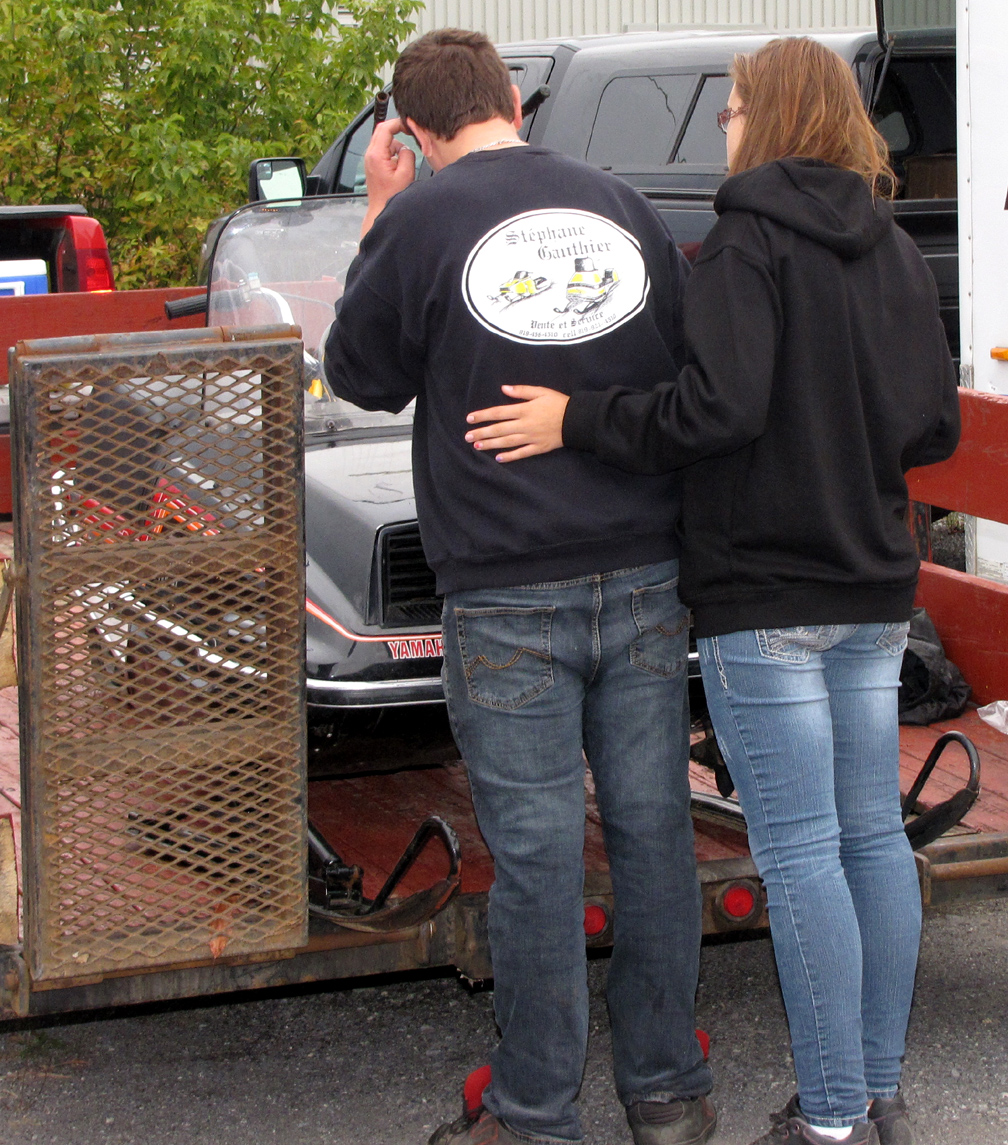 EXPO SNO 2013.
VINTAGE SNOWMOBILE SHOW AND MEGA VINTAGE SNOWMOBILE FLEA MARKET
ST JEROME QUÉBEC - SATURDAY, SEPTEMBER 21, 2013
THERE COMES A DAY WHEN YOU HAVE TO SELL YOUR OLD FRIEND.
THAT DAY CAN BE VERY TOUGH. EXPO SNO WILL HELP YOU FIND A BUYER.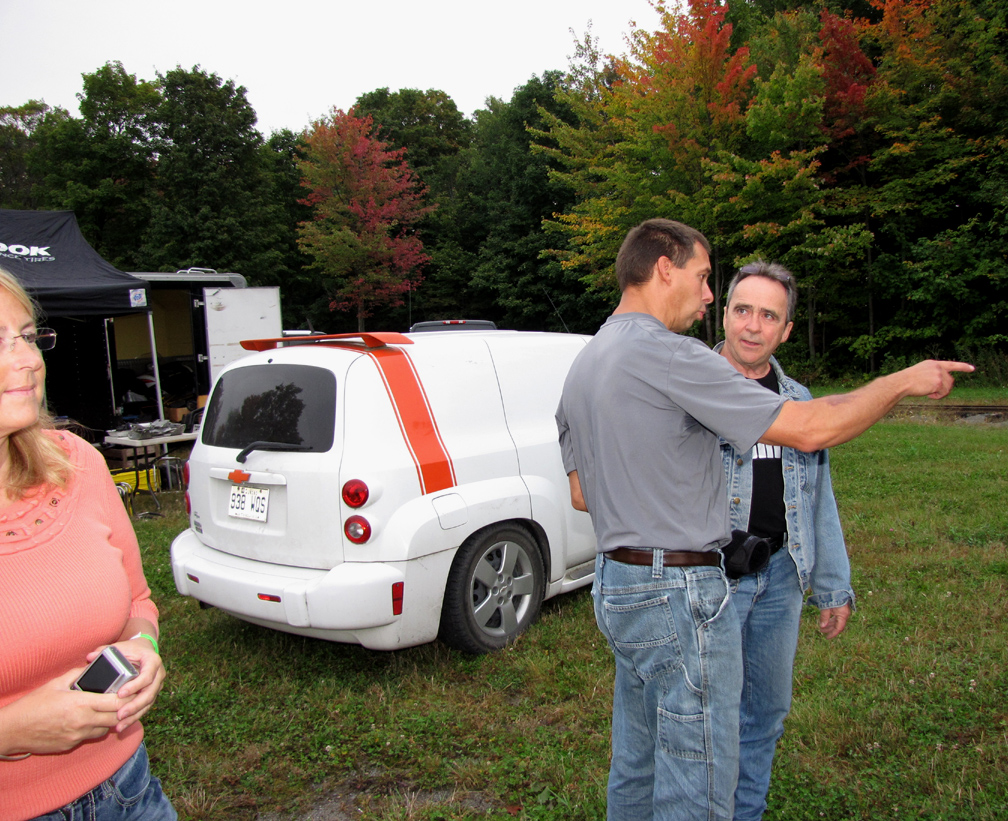 MIKE KNIER LOOKS AT SOME UNUSUAL SLEDS.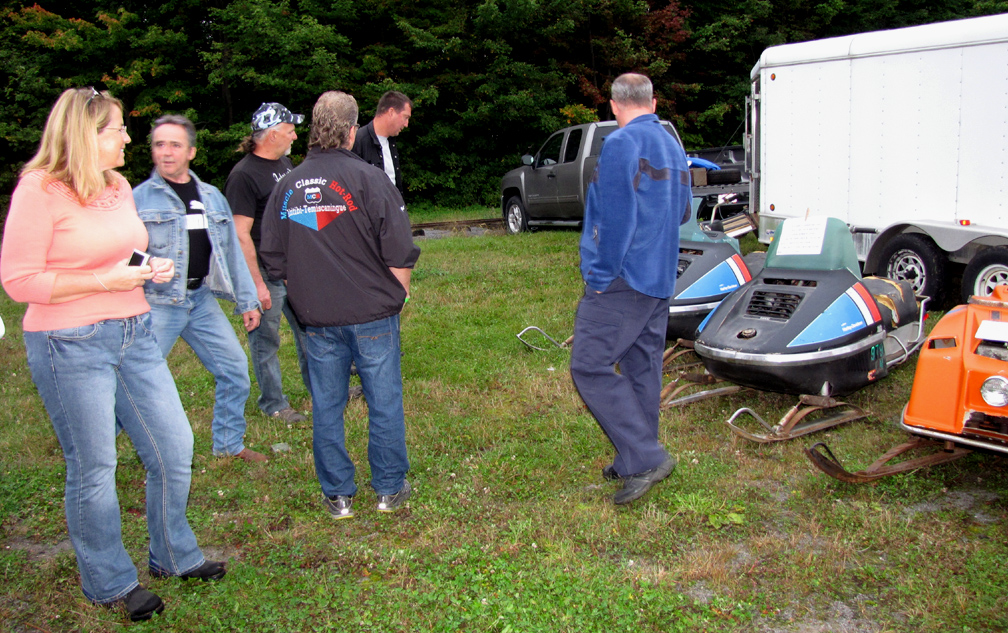 DENISE WAS ON HAND AND REALLY ENJOYED THE DAY.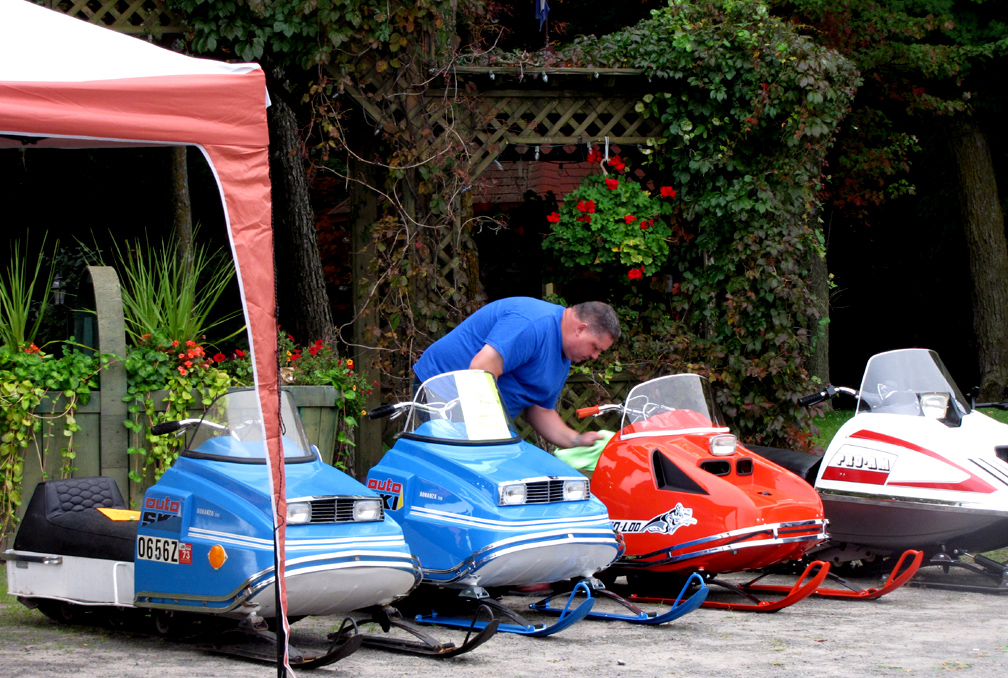 AARON ZEOLI BROUGHT THESE 4 INCREDIBLE SLEDS TO DISPLAY.
THEY WERE CROWD FAVORITES ALL DAY.