DAVID'S VINTAGE SNOWMOBILE PAGE.
RESTORING THE SPORT ONE PIECE AT A TIME.
PAGE 17,759
---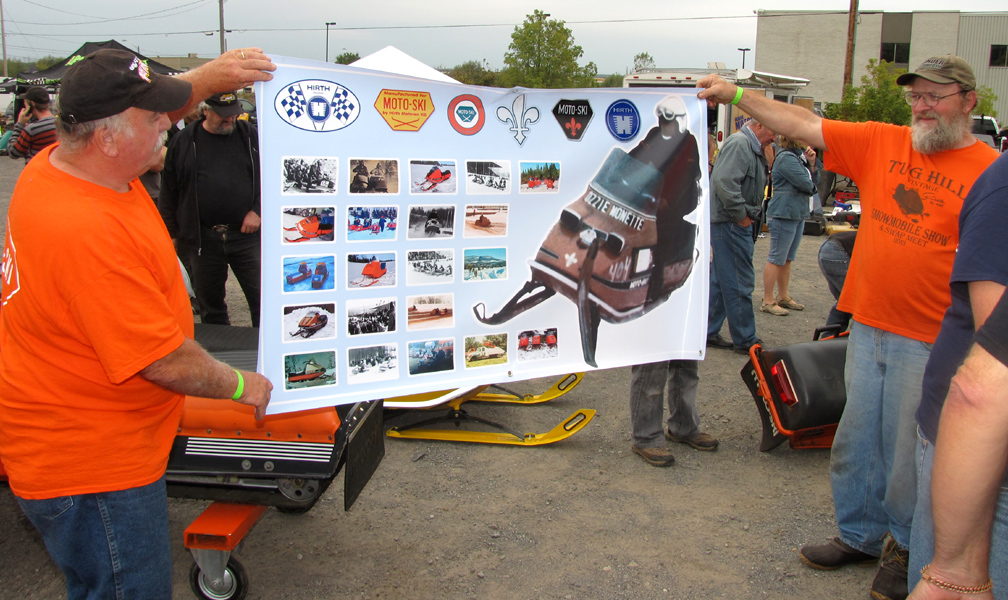 EXPO SNO 2013.
VINTAGE SNOWMOBILE SHOW AND MEGA VINTAGE SNOWMOBILE FLEA MARKET
ST JEROME QUÉBEC - SATURDAY, SEPTEMBER 21, 2013
BILL MONETTE SHOWS ME HIS GREAT BANNER HE HAD MADE.
IT SHOWS SLEDS THAT WERE USED BY HIMSELF AND OZZIE IN MANY RACES.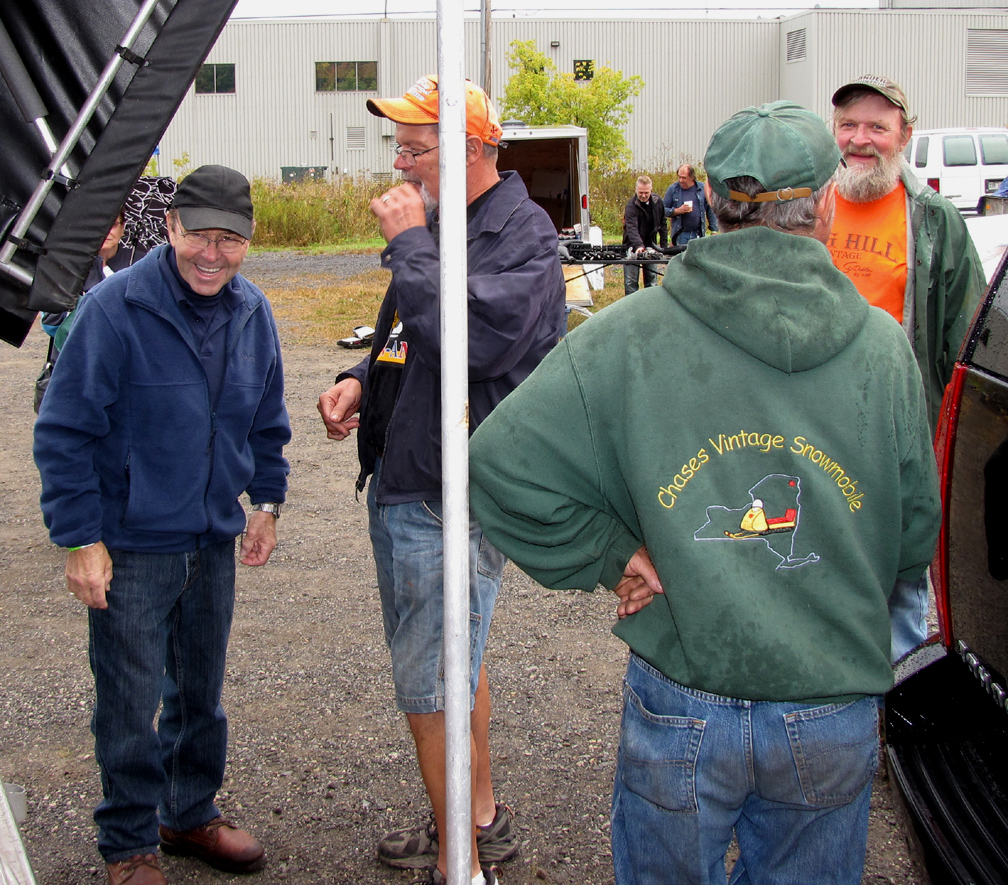 CHARLIE BEATTY ( FAMOUS MOTO SKI ENGINEER - BLACK HAT ) WAS AT THE SHOW.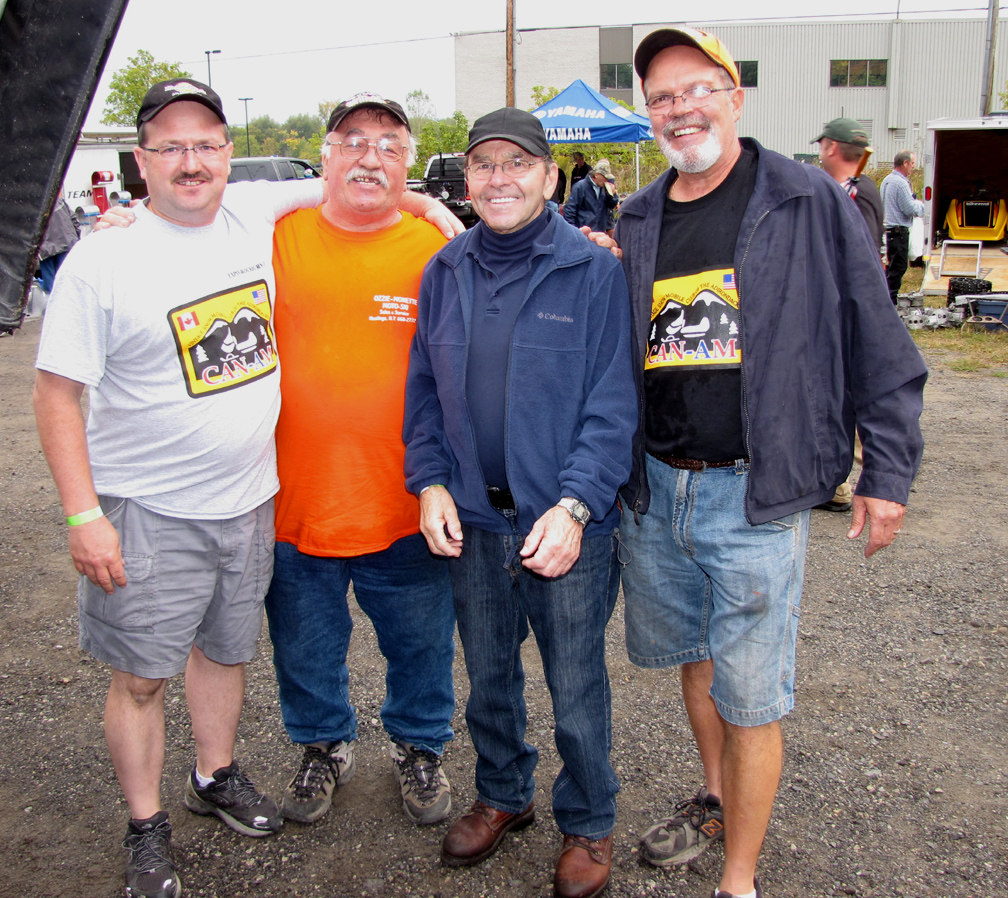 DAN CLANCY - BILL MONETTE - CHARLIE BEATTY - RON FESKO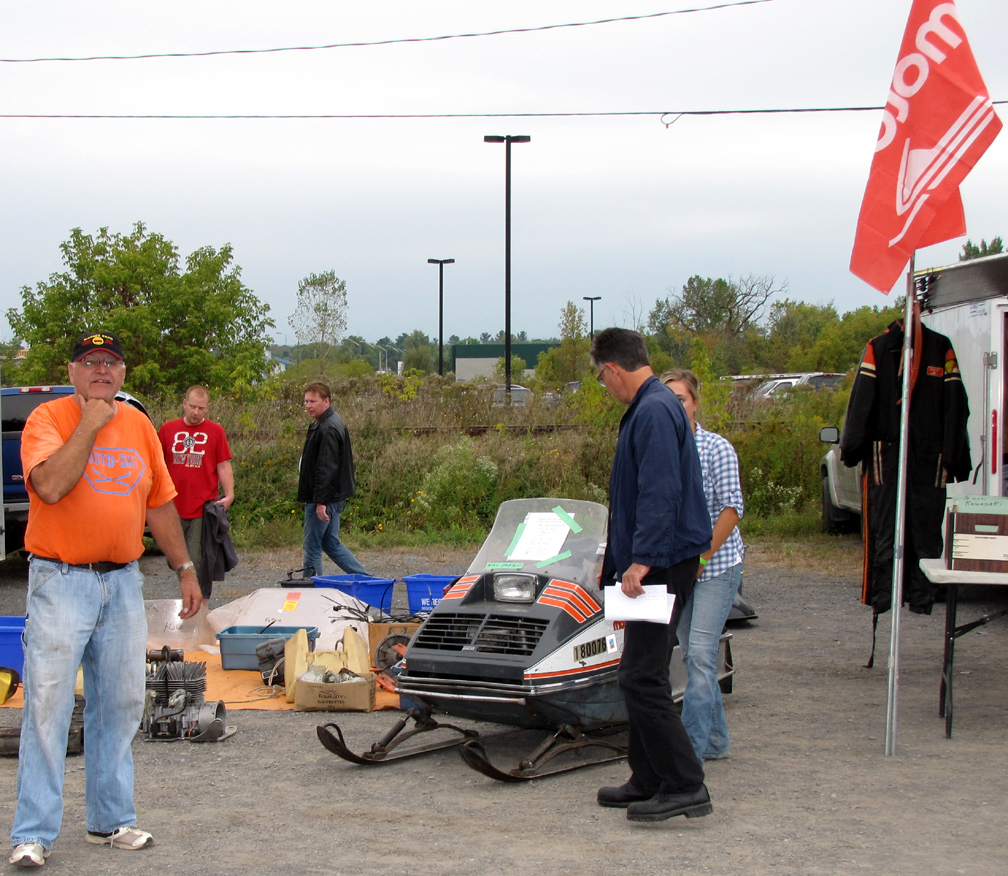 RICHARD SHANTZ ( MR MOTO SKI ) HAD SEVERAL MOTO SKIS FOR SALE AS WELL AS SOME PARTS.