DAVID'S VINTAGE SNOWMOBILE PAGE.
RESTORING THE SPORT ONE PIECE AT A TIME.
PAGE 17,826
---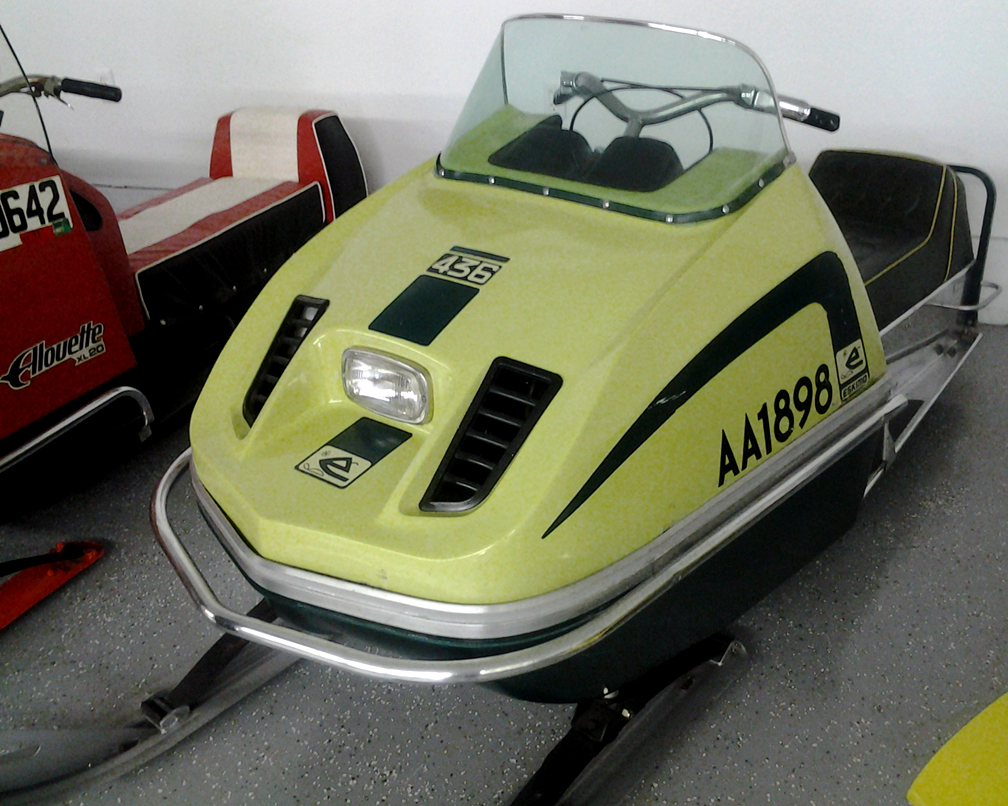 PICTURES BY DAVE AND ANDY TAYLOR
Good Morning David
I want to share some photos of the "Taylor Gangs" trip to " Paul T Crane's Snowmobile Museum located
in Lancaster New Hampshire. Paul greeted us personally and told us of his past history of working for
Timberland a local distributer of industrial logging equipment in the late 50's.
He and his boss were invited to Valcourt Quebec to see a
new invention that J Armand Bombardier was working on.
Paul in his 20's took the little machine down the main street in Valcourt making
him the first American to ride a Ski Doo (called Ski Dog at that time).
Timberland bought the 10th Ski Dog built by Bombardier and claims that this was the first Ski Doo in the U.S.
Over the years Paul had many different Sporting Good stores and sold many different brands,
Ski Doo, Skiroule, Rupp,Johnson,and Polaris to name a few.
Paul has a collection of 80 some machines including a tracked 1926 Model T Ford and each one has a special
story, Paul says he prefers the "oddballs" and is always on the lookout for new additions to his collection.
Paul is a wealth of past snowmobile history and eager to share . Dave taylor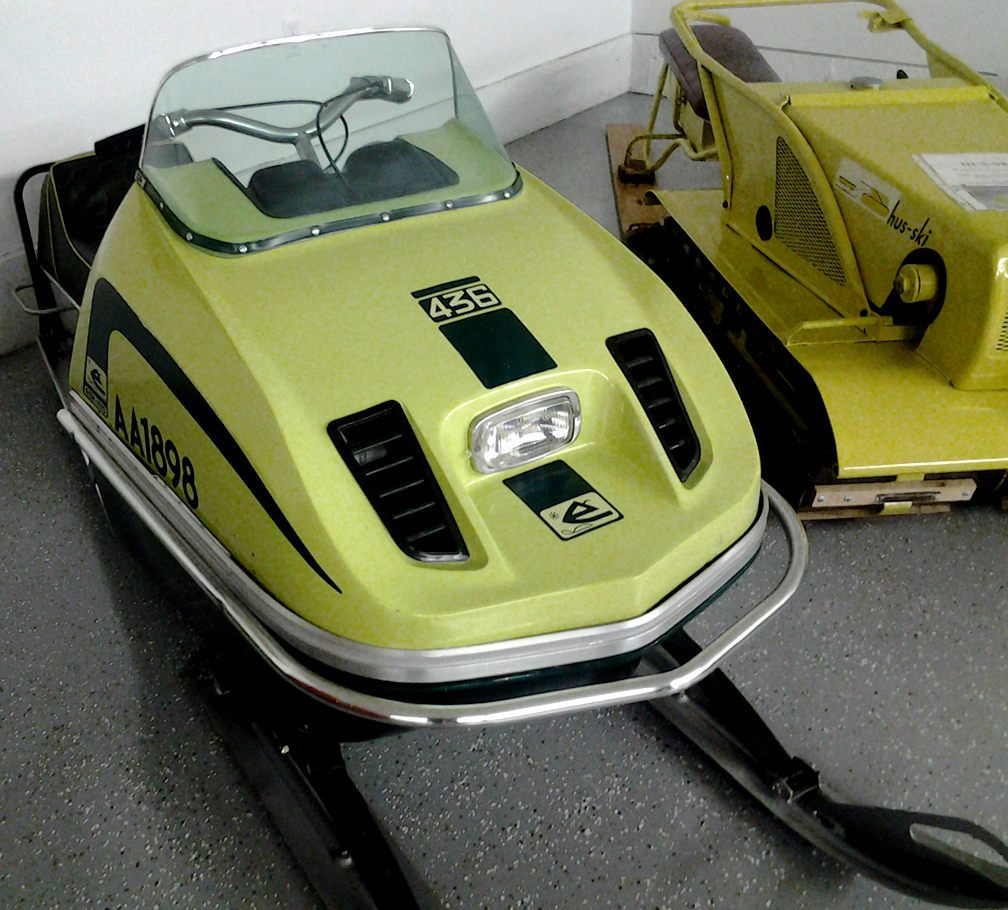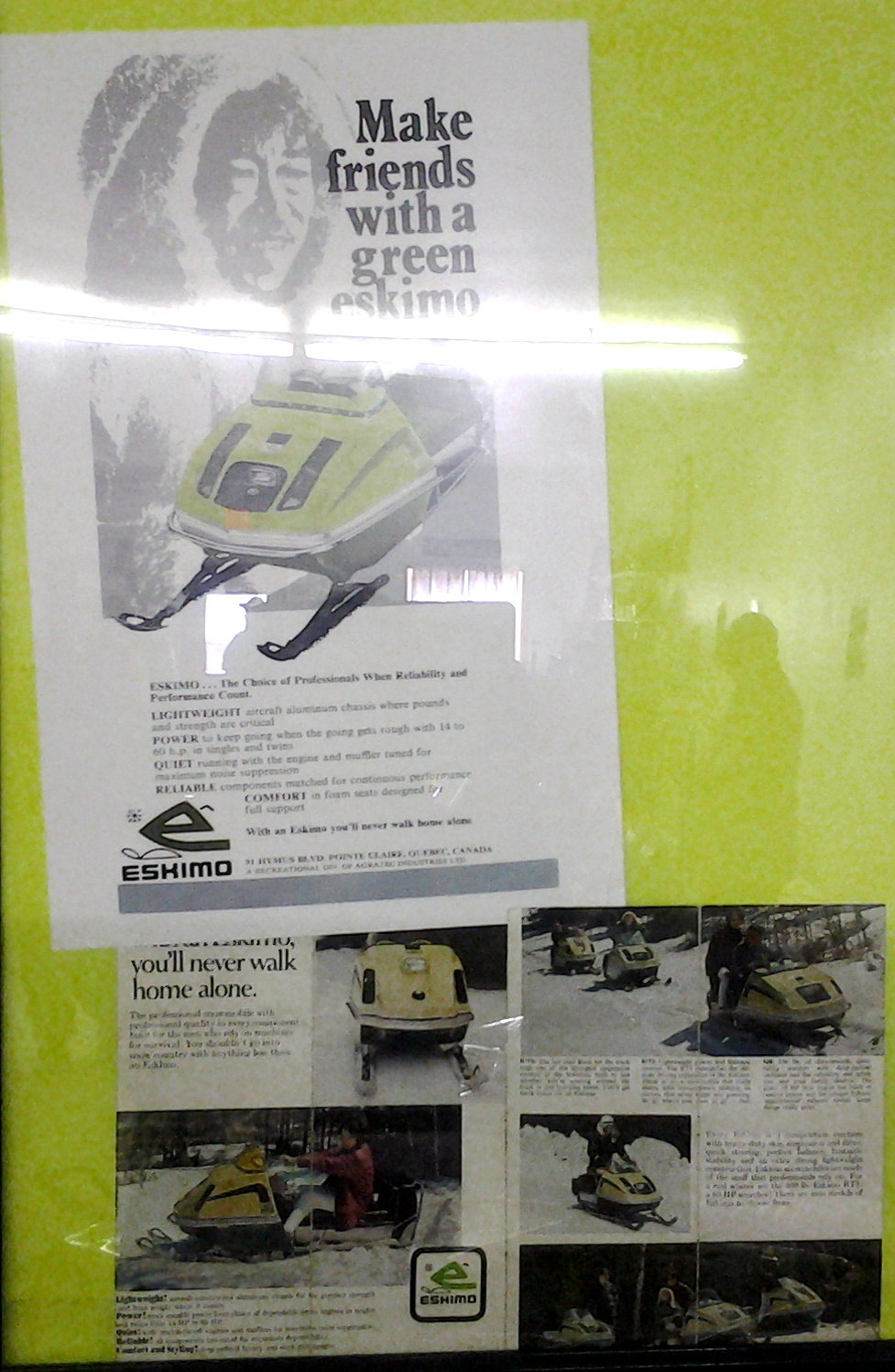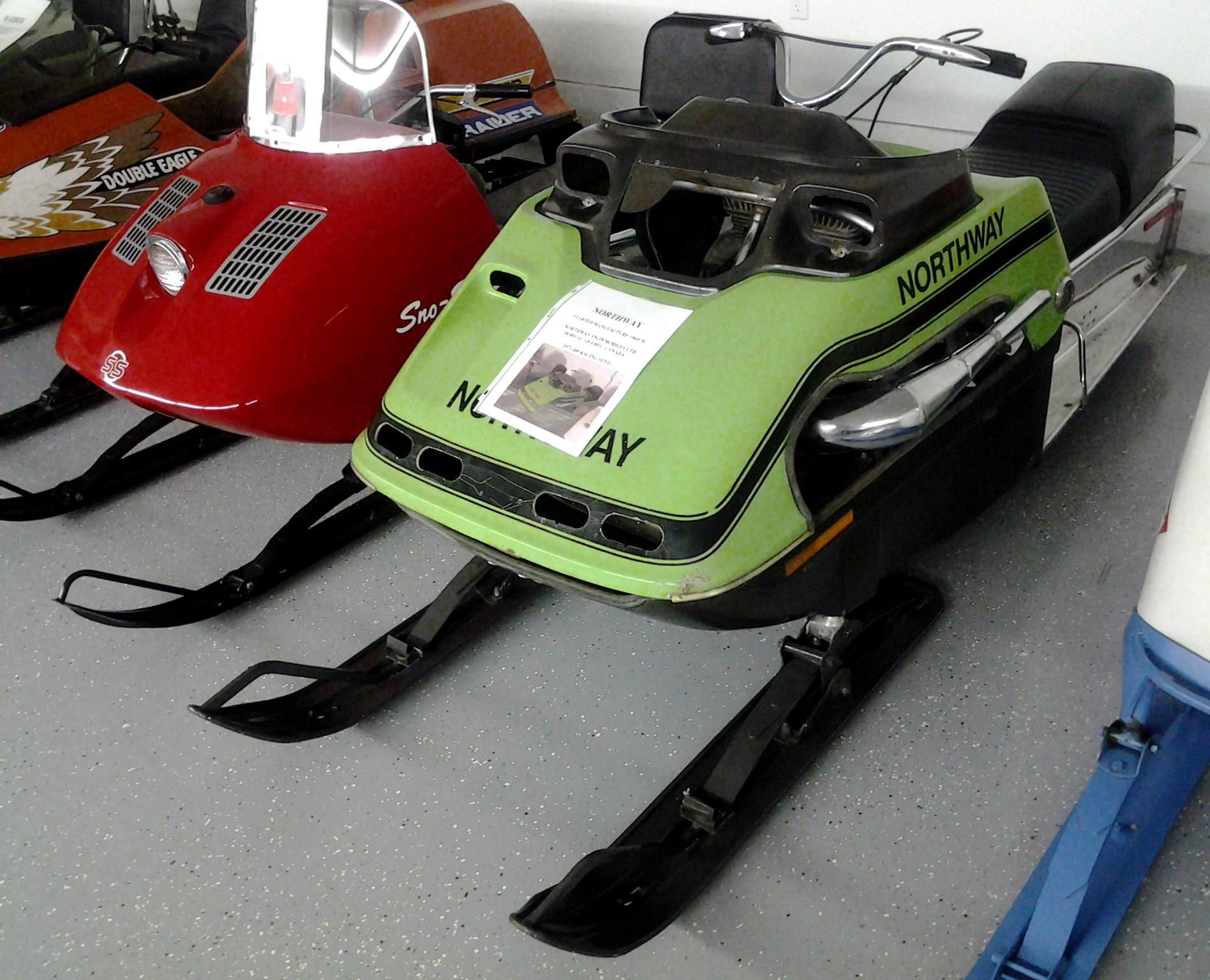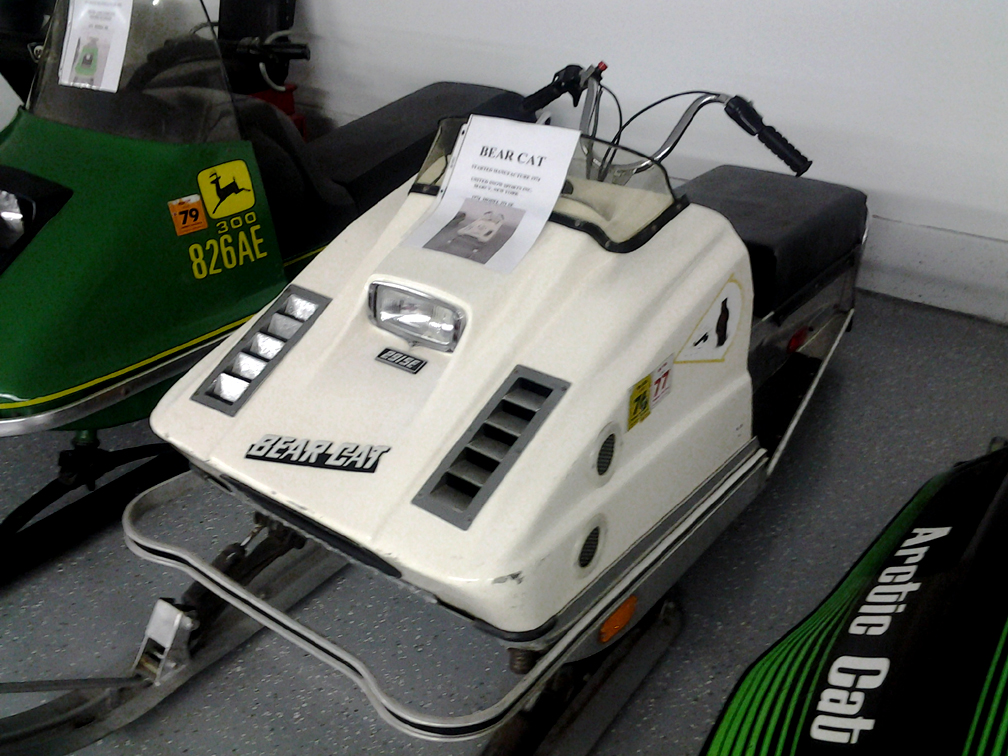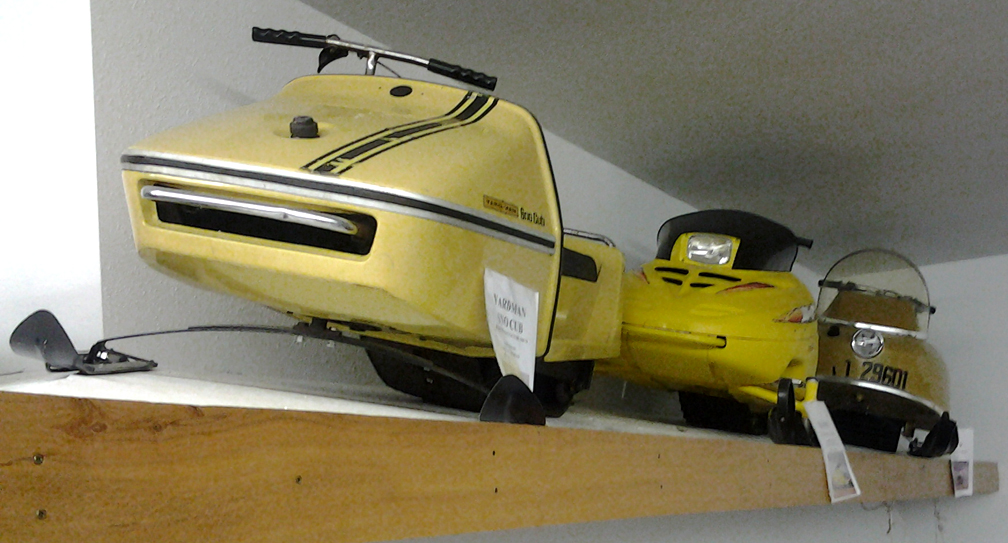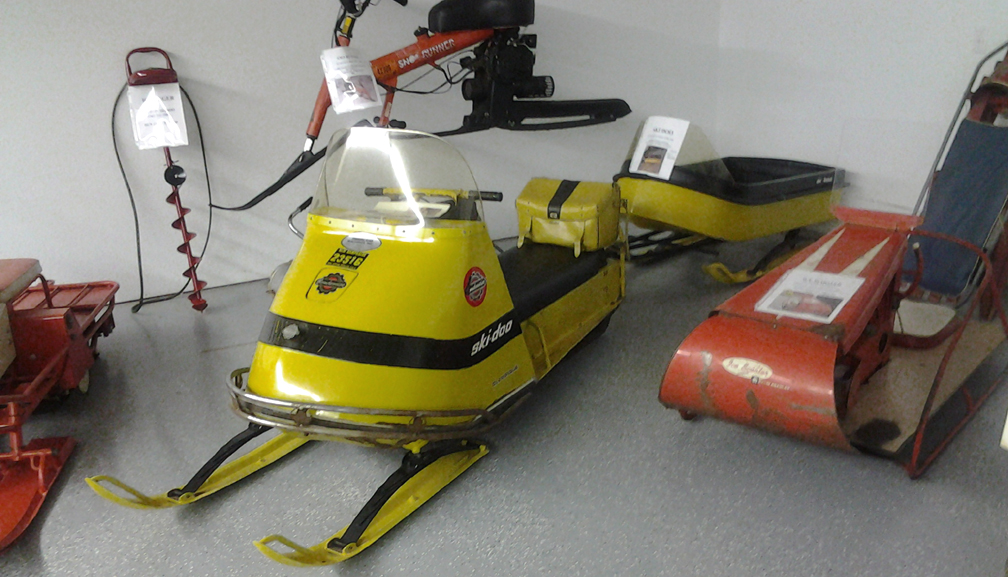 THANKS DAVE AND ANDY FOR THE GREAT PICTURES !