DAVID'S VINTAGE SNOWMOBILE PAGE.
RESTORING THE SPORT ONE PIECE AT A TIME.
PAGE 17,904
---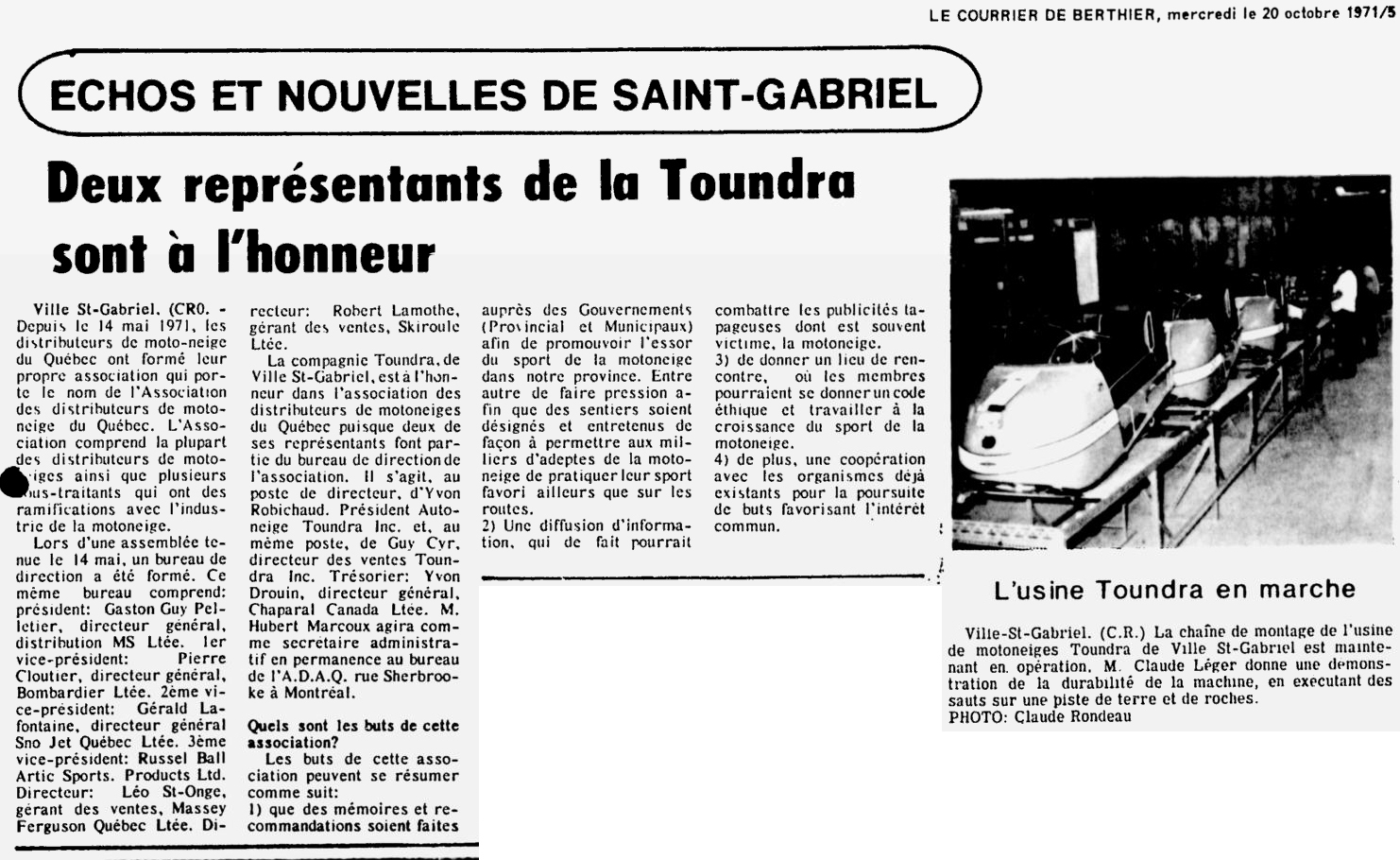 SNOWMOBILE HISTORY.
1970 SNO STAR AND 1971 TUNDRA
PARTS OF THIS OCTOBER 20, 1971 ARTICLE ARE CONFUSING AND MAY NOT BE ACCURATE.
IT HAS A PICTURE OF THE ASSEMBLY LINE FOR THE 1970 SNO STAR SNOWMOBILE.
SINCE THIS ARTICLE IS FROM BERTHIERVILLE, YOU WOULD ASSUME FROM THIS PICTURE AND ARTICLE THAT THESE SEDS WERE MADE AT
THIS SNOWMOBILE PLANT IN VILLE ST GABRIEL, QUEBEC. SNO STAR STOPPED PRODUCTION IN MID 1970.
THIS ARTICLE IS FROM OCTOBER 20, 1971.
THE PROBLEM IS THAT SNO STAR WERE MADE FOR ONLY 1 YEAR AND THEY WERE MADE IN LAVAL QUEBEC, JUST NORTH OF MONTREAL.
THIS PLANT IN ST GABRIEL PRODUCED THE TUNDRA SNOWMOBILE. THIS MAY BE A FILE PICTURE FROM THE PLANT IN LAVAL, QUEBEC.
BELOW YOU WILL SEE SOME INFO ON SNO STAR AND TUNDRA SNOWMOBILES WHICH WERE PRODUCED BY THE SAME PERSON.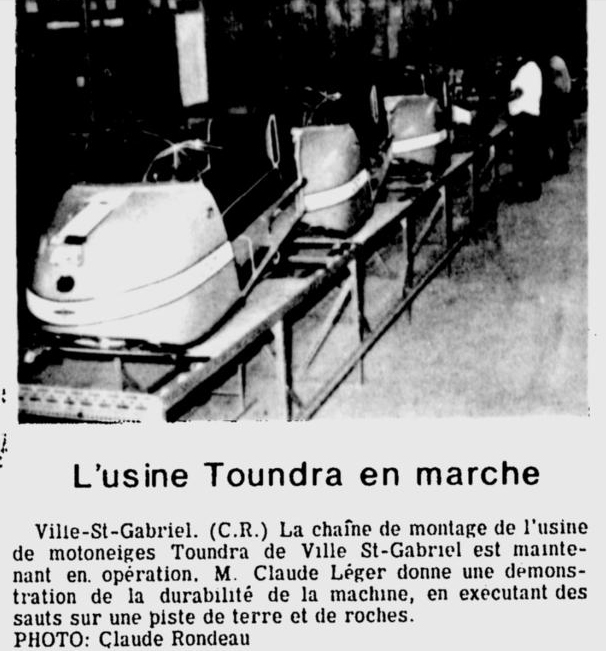 A PICTURE OF THE ASSEMBLY LINE FOR THE SNO STAR SNOWMOBILE.
I BELIEVE THIS IS A PICTURE FROM THE PLANT IN LAVAL QUEBEC AND NOT ST GABRIEL QUEBEC BUT I AM NOT 100 % SURE.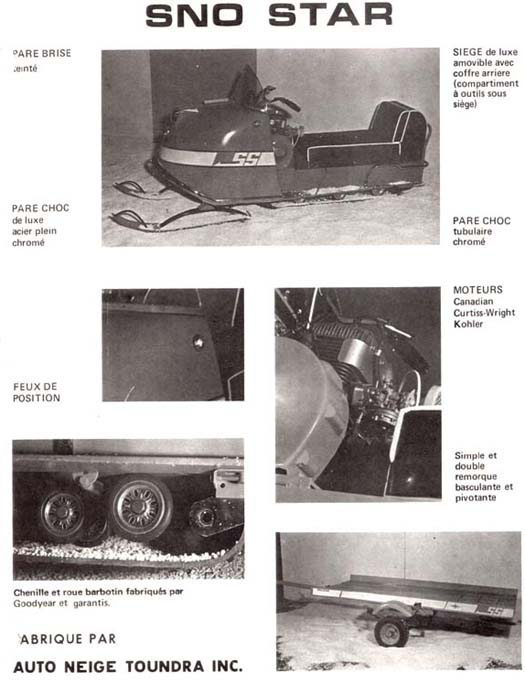 1970 SNO STAR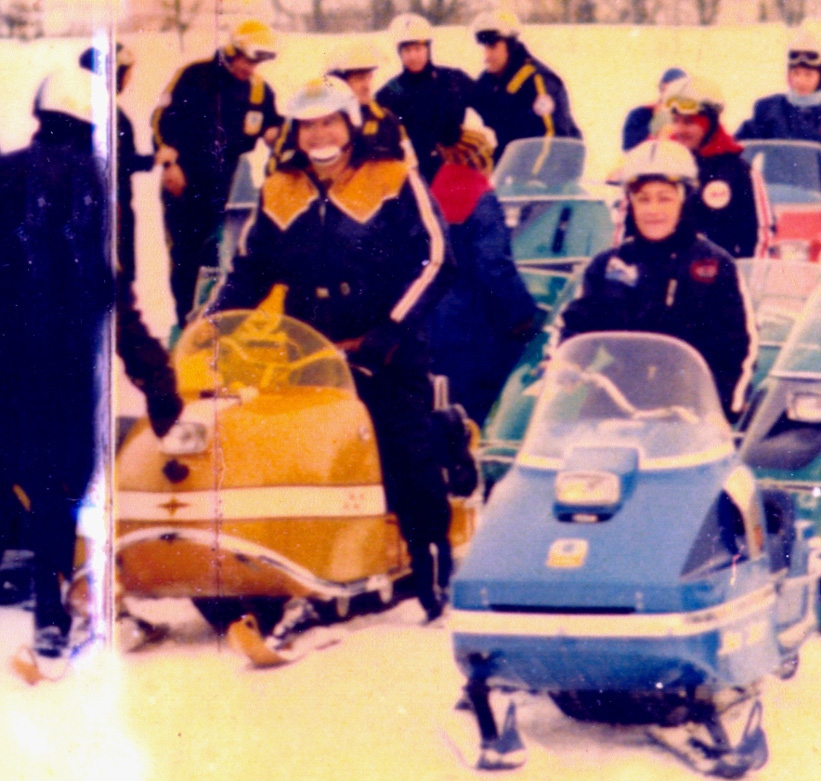 1970 SNO STAR - YELLOW SLED.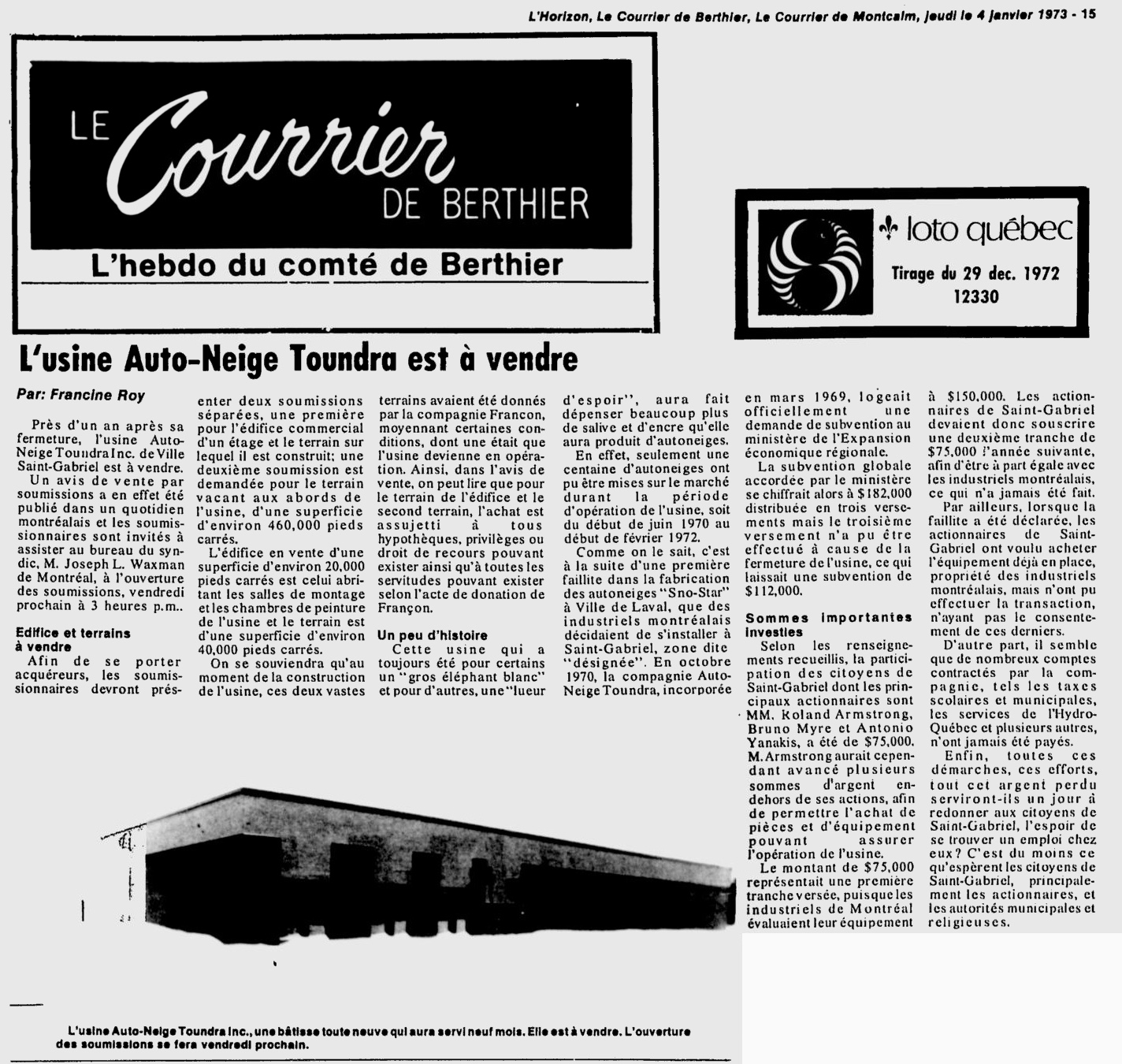 THIS ARTICLE TALKS ABOUT 1 YEAR AFTER THE SNOWMOBILE PLANT IN ST GABRIEL THAT PRODUCED TUNDRA SNOWMOBILES, IT IS FOR SALE.
IT SAYS THAT MAYBE 100 SNOWMOBILES WERE PRODUCED THERE BETWEEN JUNE 1970 AND FEBRUARY 1972.
MOST LIKELY THEY WERE 100 TUNDRA SNOWMOBILES AND NOT SNO STAR SNOWMOBILES.
THEY GIVE SOME HISTORY ON SNO STAR. THEY SAY THAT THE SNO STAR WAS BUILT IN LAVAL, QUEBEC.
THEY SAY THAT AFTER CLOSING THE SNO STAR PLANT IN LAVAL QUEBEC, THEY OPENED A NEW PLANT IN ST GABRIEL IN OCTOBER 1970.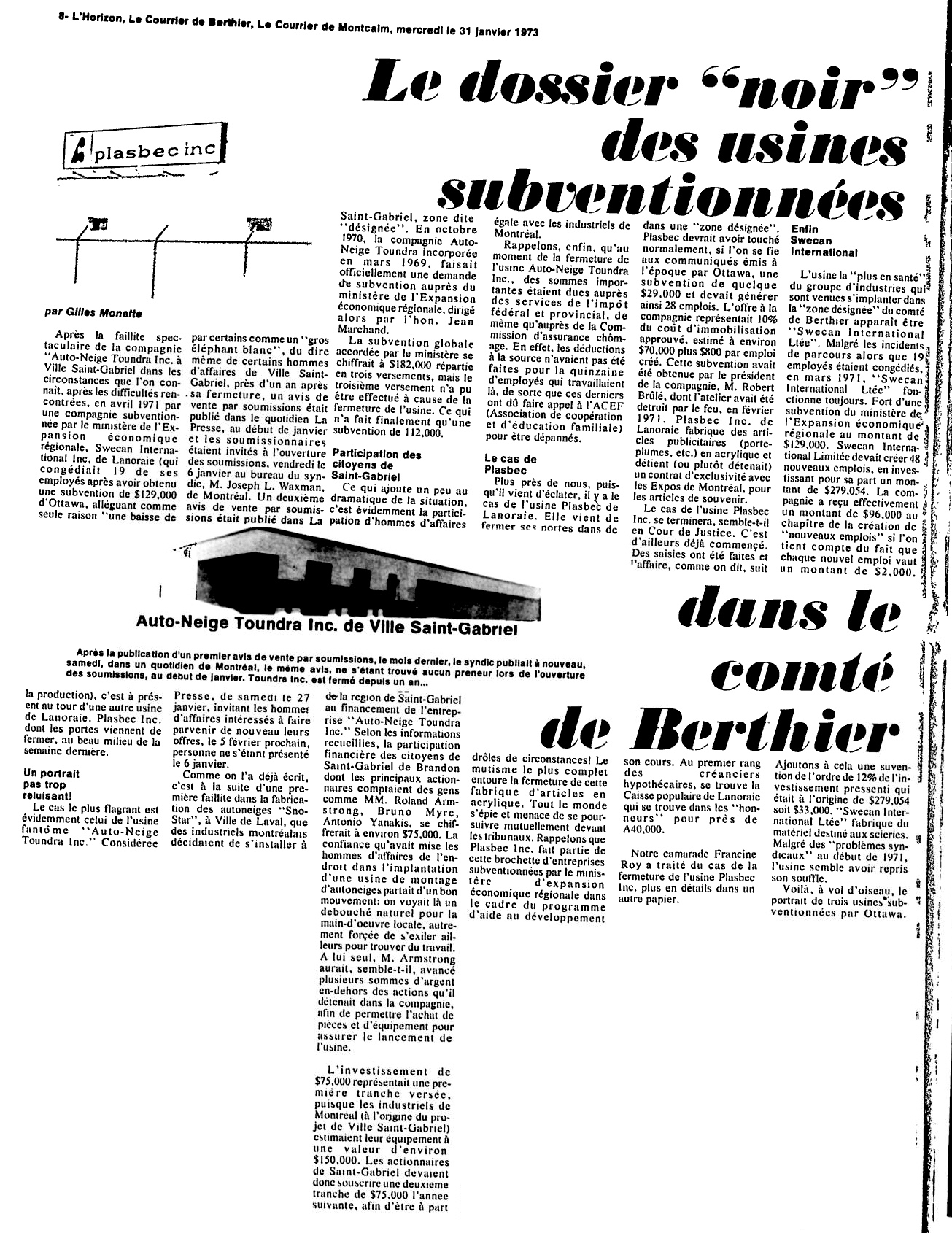 AMONG OTHER THINGS MENTIONED IN THIS ARTICLE, IT MENTIONS HOW THIS PLANT HAS BECOME A WHITE ELEPHANT.
IT MENTIONS AGAIN THAT SNO STAR MOVED FROM LAVAL. A NEW COMPANY WAS FORMED CALLED AUTO NEIGE TOUNDRA INC.
THEY PRODUCED TUNDRA SNOWMOBILES AT THIS PLANT.
IT GIVES A TIMELINE ON HOW THE COMPANY FAILED.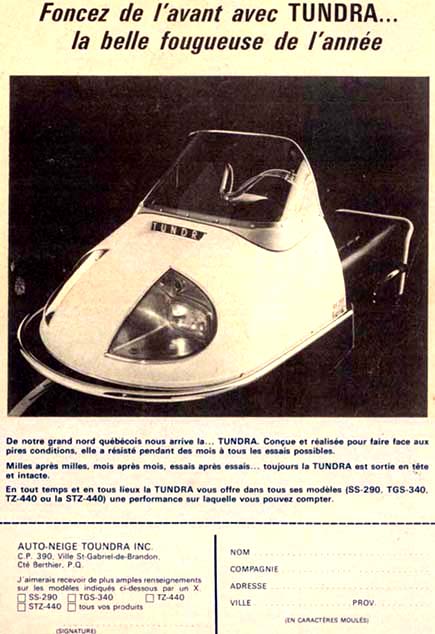 1971 TUNDRA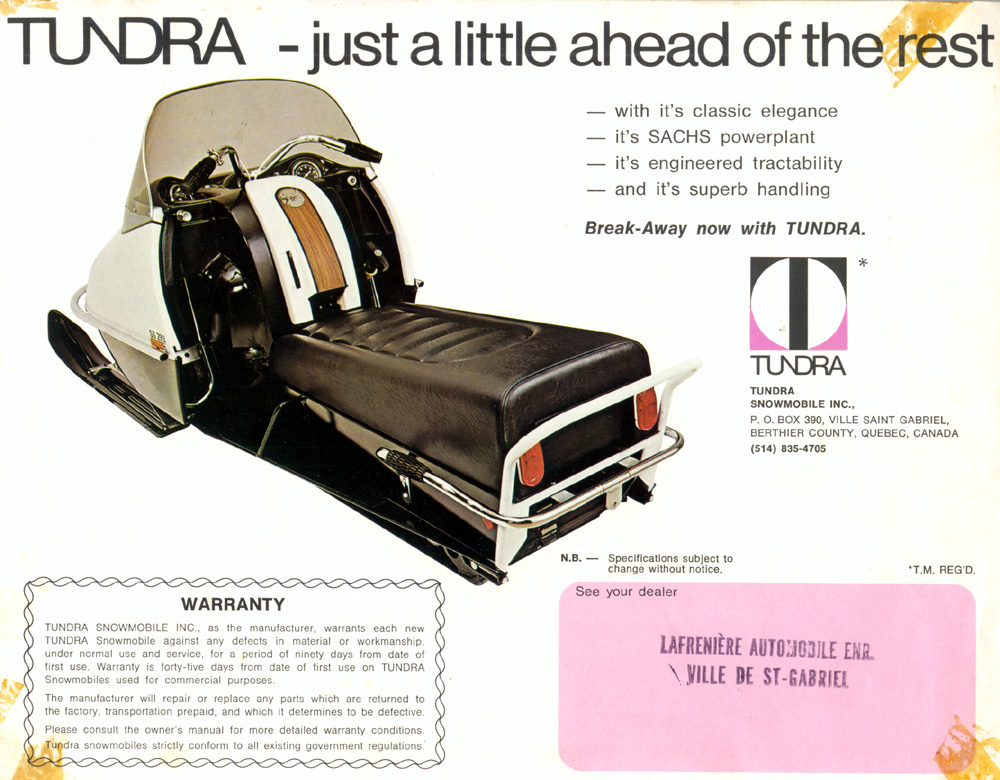 1971 TUNDRA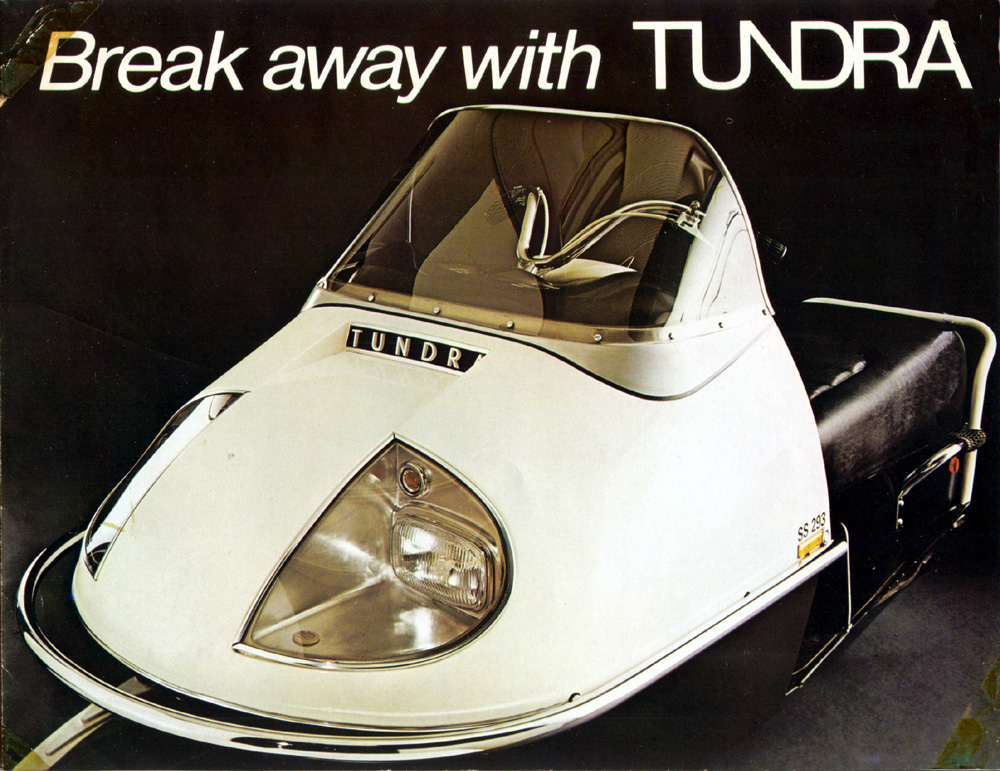 1971 TUNDRA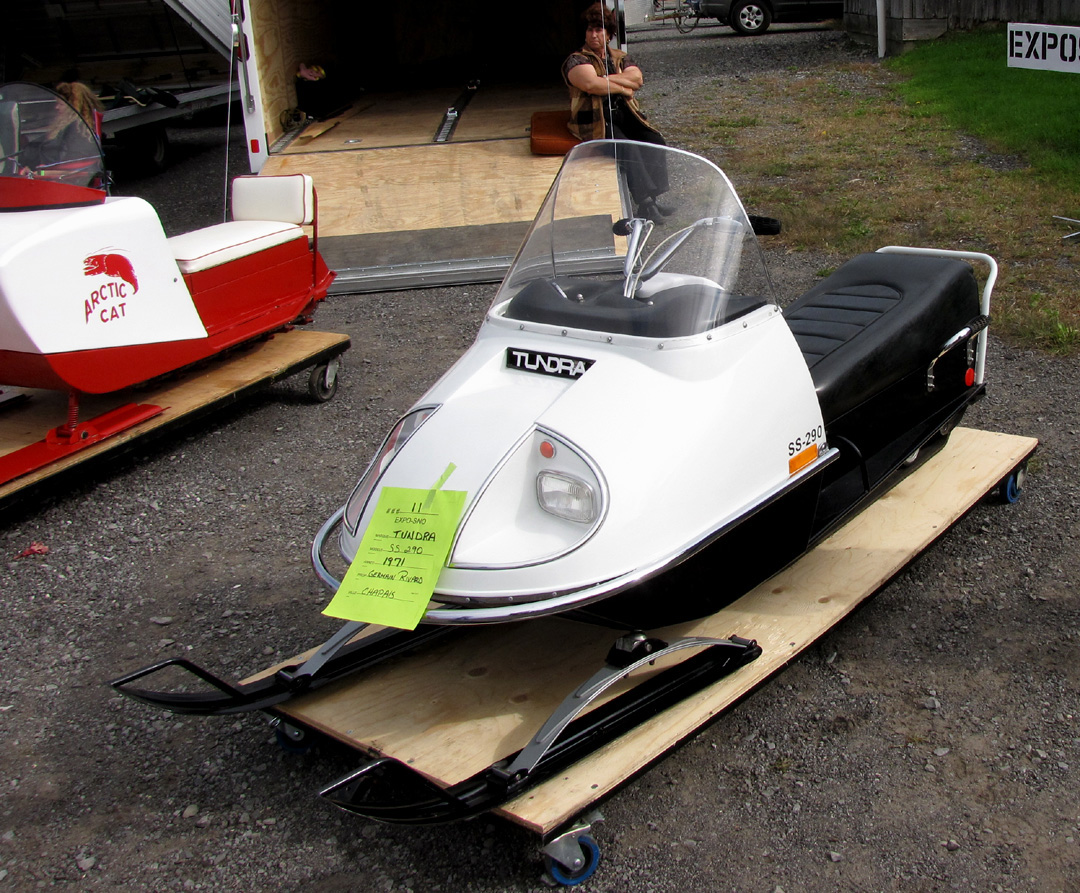 1971 TUNDRA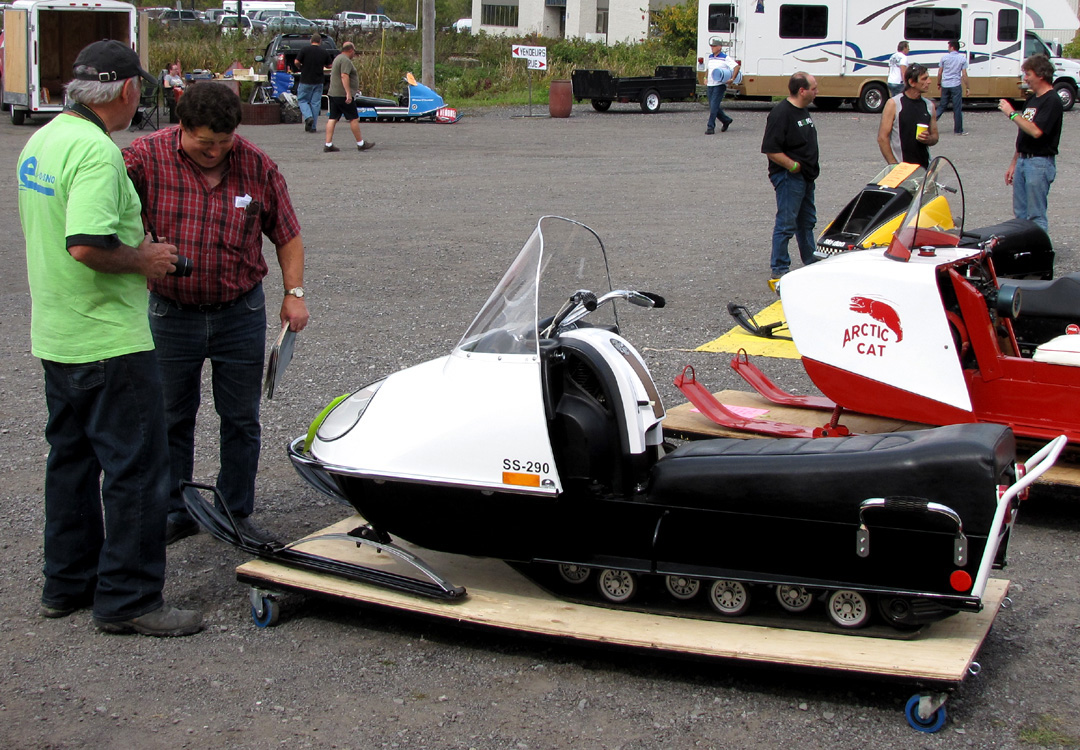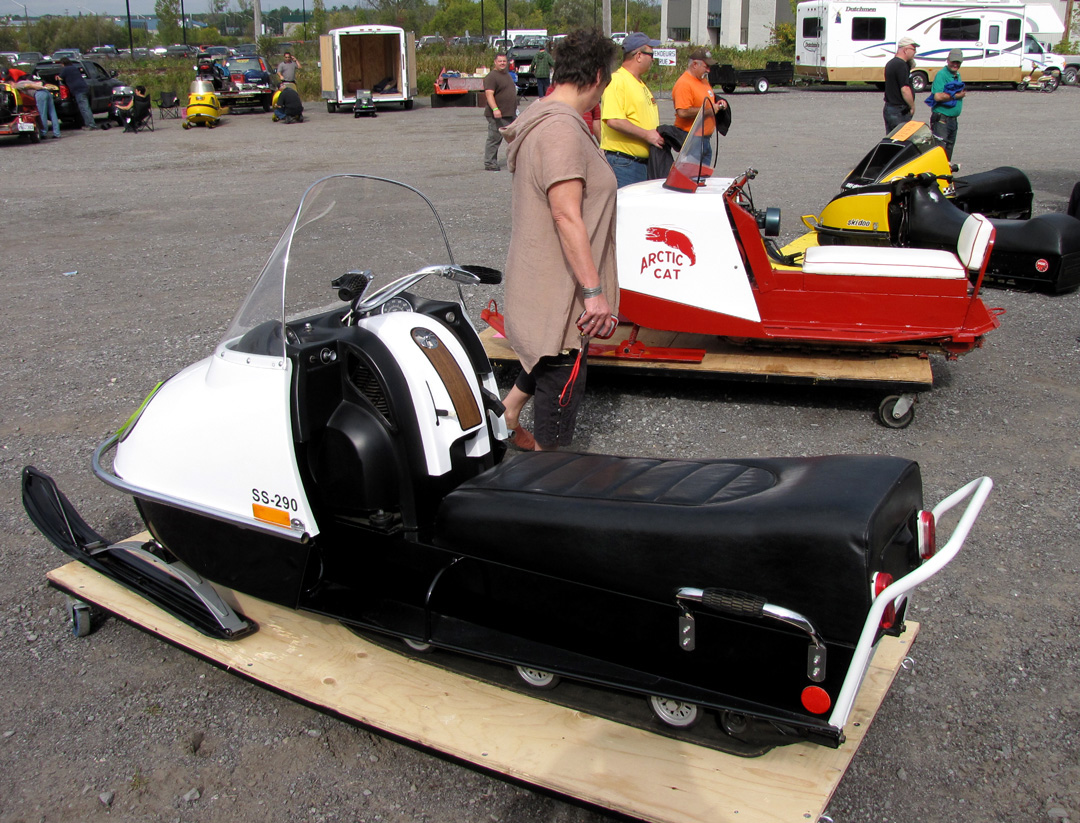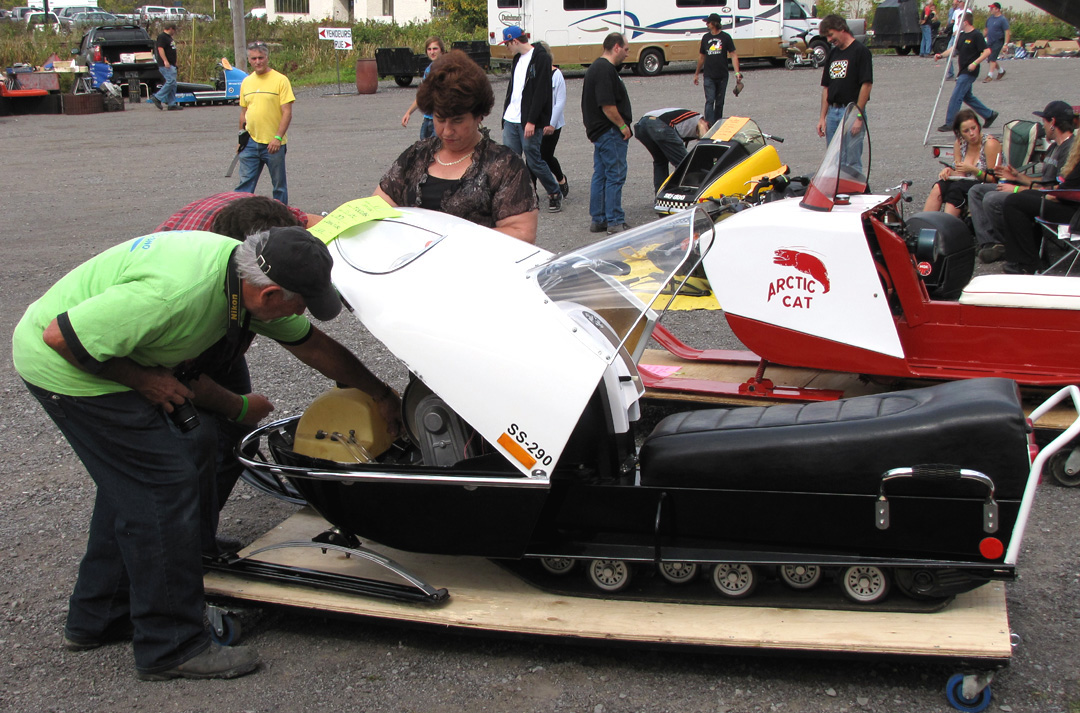 1971 TUNDRA SNOWMOBILE