DAVID'S VINTAGE SNOWMOBILE PAGE.
RESTORING THE SPORT ONE PIECE AT A TIME.
PAGE 18,529
---
I'M REPOSTING SOME BETTER PICTURES OF GERMAIN BEAUSÉJOUR'S...
1974 PRO AM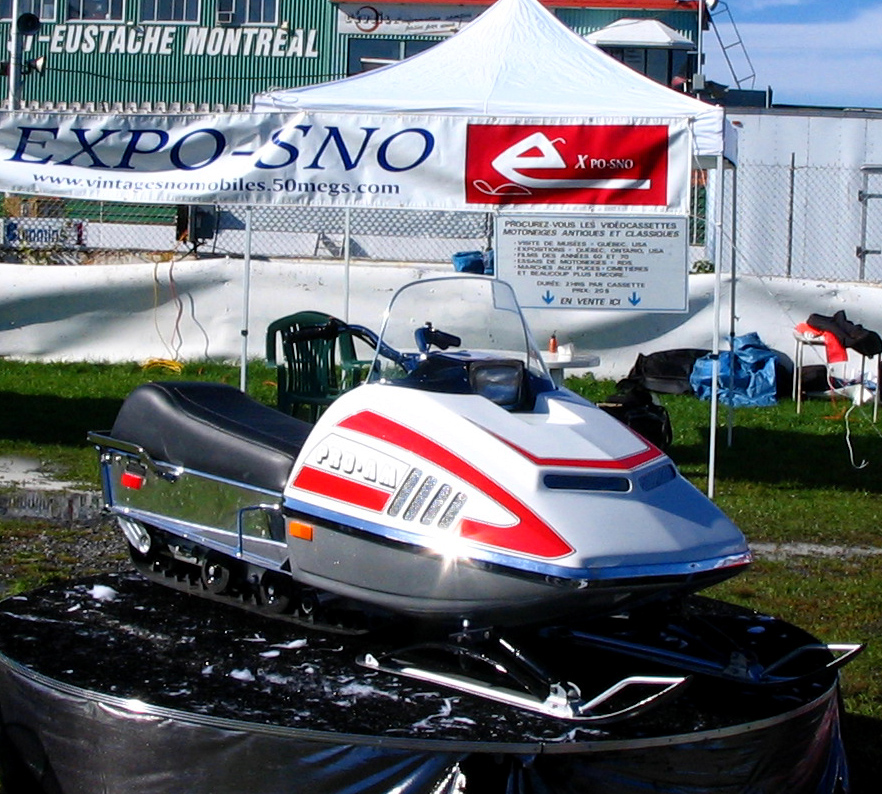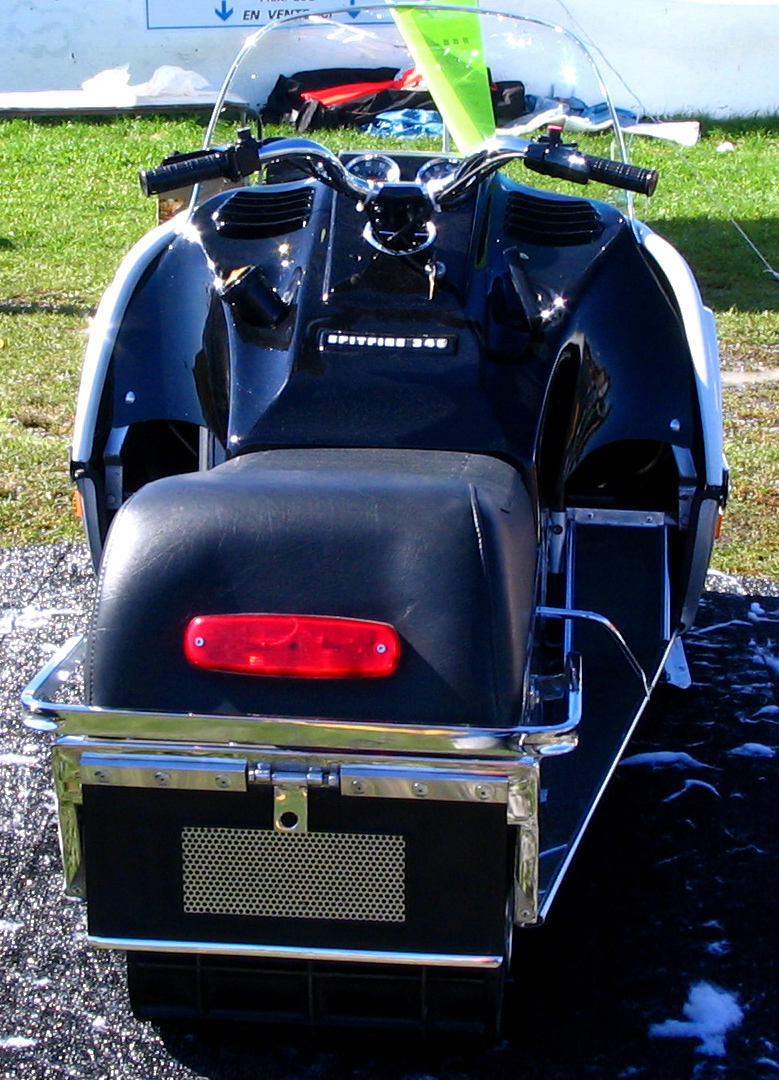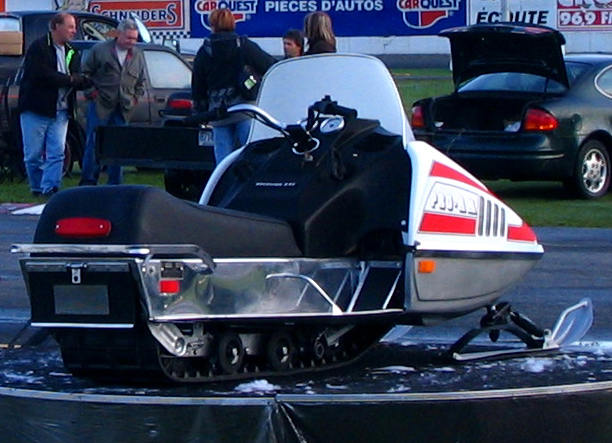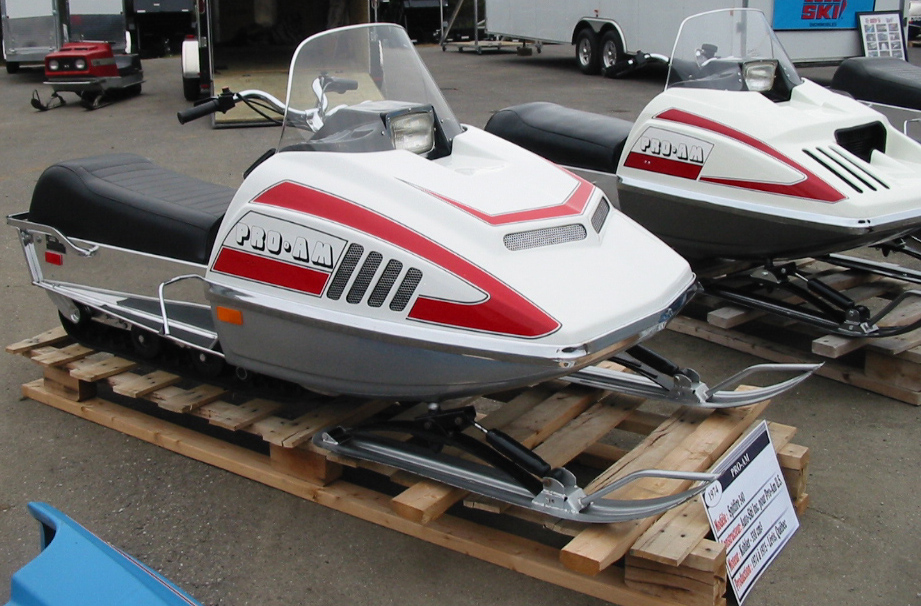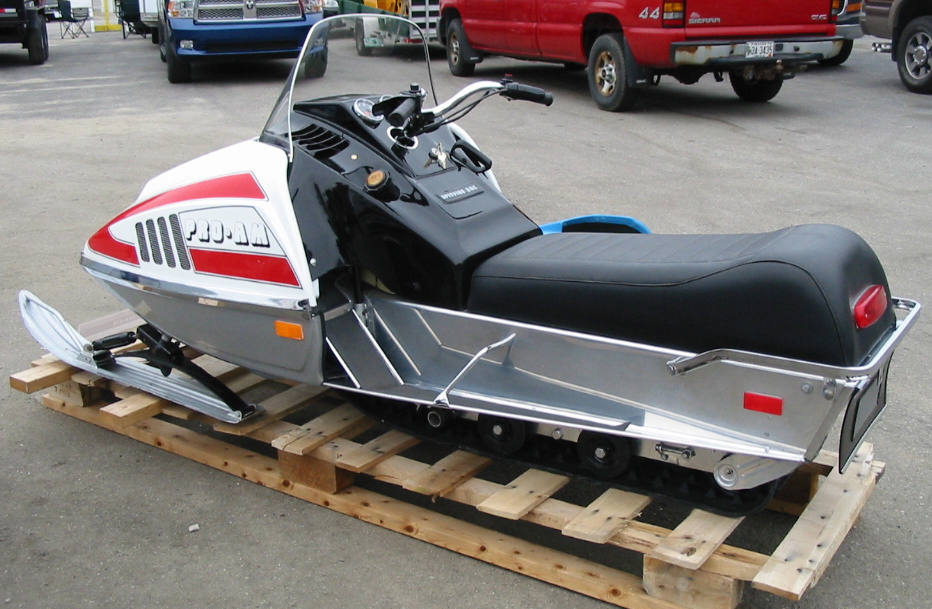 1974 PRO AM
---
DAVE TAYLOR WRITES ABOUT PRO AM AND AUTO SKI WHICH WERE BASACIALLY THE SAME COMPANY..........
PRO AM SNOWMOBILE HISTORY
BY DAVE TAYLOR.
Hi David
The Pro Am lineup of Snowmobiles
were produced for the 1974 model year only.
The 1975 PRO AM were put together with surplus inventory.
We were an Auto Ski Dealer, but sold a bunch of Pro Am Bikes and only a couple Pro Am Sleds.
For the 1975 model it was a free for all / pretty well anybody with cash could buy at the plant in Levis.
For the 1975 model, you could have them with CCW and even Yamaha engines as Auto Ski was
trading excess inventory with Gilles Soucy for engines.
The 1974 Pro Am snowmobiles were identical to the regular Auto Ski
but with a white cab with the red decals.
Auto Ski had 10 models, Pro AM 8 MODELS.
It was indended to increase market share buy offering a second franchise,
this was not a product offered to Auto Ski dealers but new dealerships.
Like the majority of the manufactures it was a last effort to increase sales and penetration.
Dave Taylor