DAVID'S VINTAGE SNOWMOBILE PAGE.
RESTORING THE SPORT ONE PIECE AT A TIME.
PAGE 18,762
---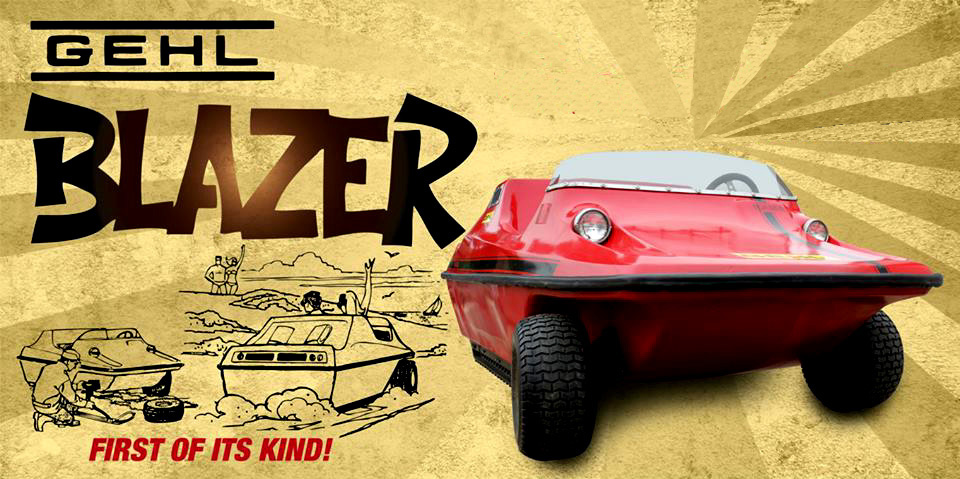 GEHL BLAZER
THERE IS LIMITED INFORMATION AVAILABLE ON THE GEHL BLAZER AND GEHL GT 15.
SEE MORE PICTURES BELOW OF THE GEHL BLAZER.
GEHL WAS A FARM IMPLEMENT COMPANY THAT GOES BACK ABOUT 150 YEARS.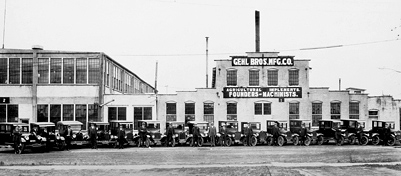 http://www.gehl.com/about-us/history
The 1921 Salesmen
Hardworking salesmen travel the countryside spreading the Gehl brand name and its products.
Gehl Bros. Manufacturing introduces the silo filler.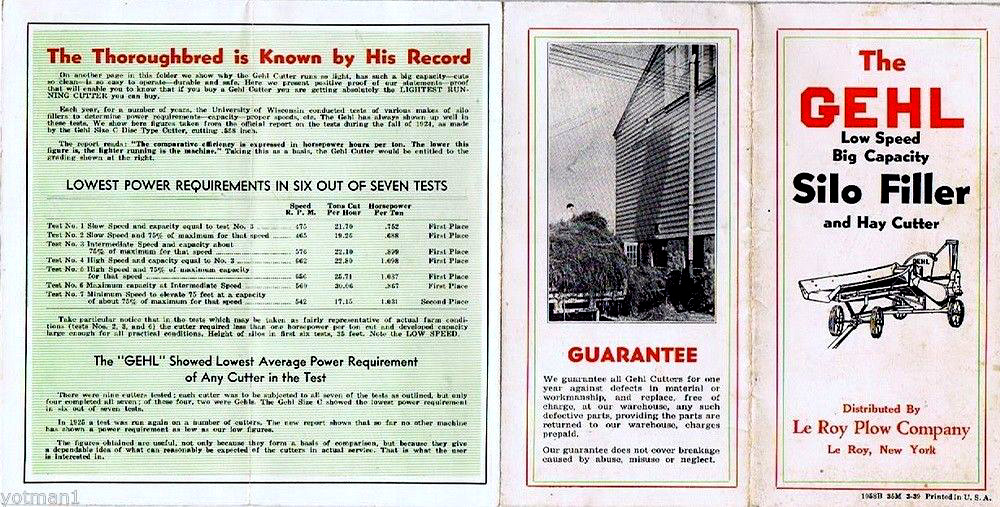 Gehl - The First Name in Forage Harvesting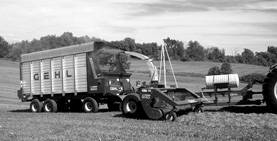 The forage harvester was introduced as a labor-saving way to harvest corn and silage.
IT APPEARS THAT THE GEHL BLAZER AND GEHL GT 15 WERE PRODUCED FOR GEHL
BY ..........
ALSPORT INC, NORWALK OHIO WHO PRODUCED THE ALSPORT TRACKER.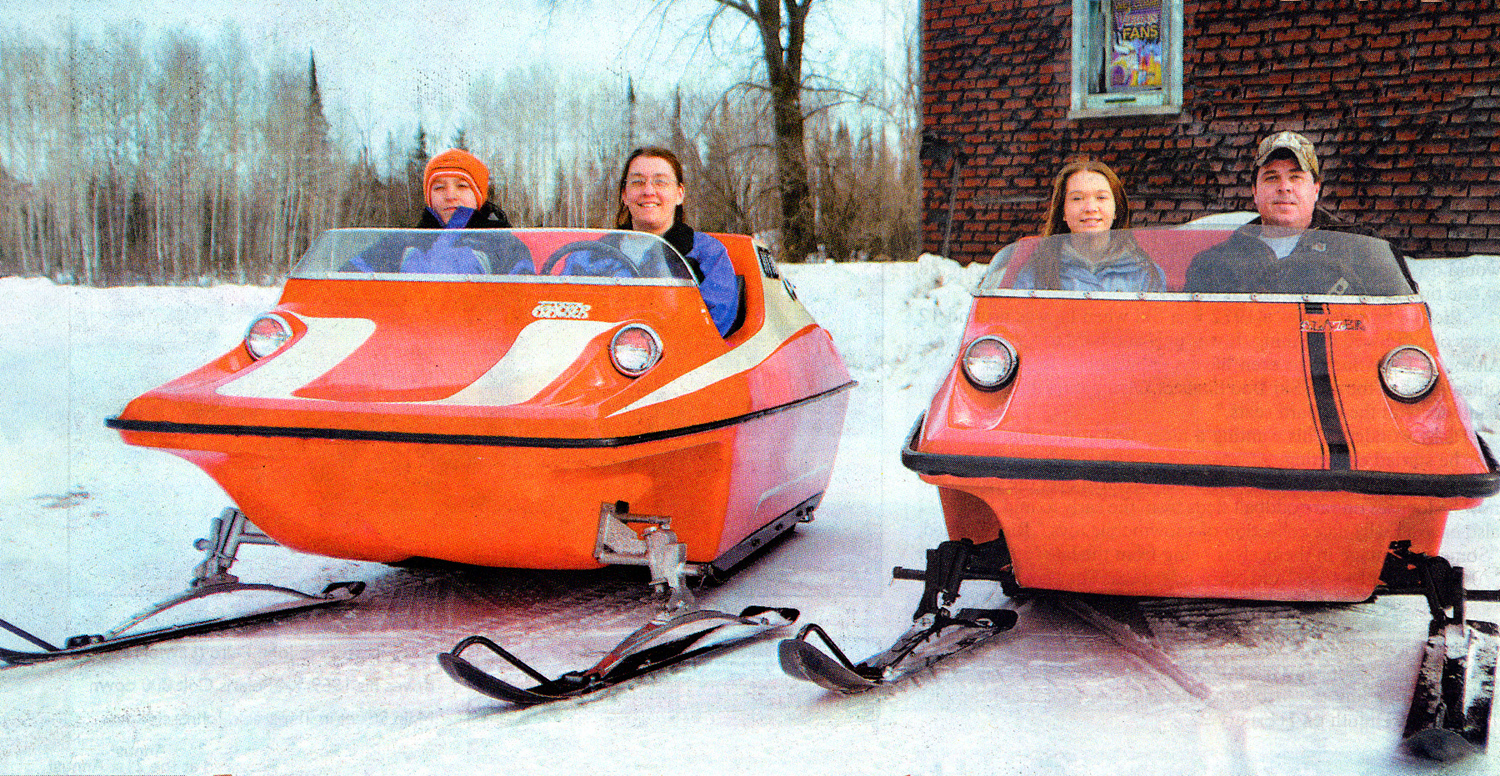 Rick, Shelly, Sydney and Ryder Lough. Floodwood, Minnesota.
HERE IS A PICTURE OF AN ALSPORT TRACKER ( LEFT ) AND A GEHL BLAZER ( RIGHT ) SIDE BY SIDE.
YOU CAN SEE THAT THEY ARE VERY MUCH THE SAME UNIT BUT THERE ARE SLIGHT DIFFERENCES.
THE 2 UNITS MAY BE FROM DIFFERENT YEARS AND THAT WOULD ACCOUNT FOR THE DIFFERENCES.
APPARENTLY, IN THE EARLY 1970'S, GEHL CONTACTED ALSPORT INC FROM NORWALK OHIO TO GET INFO ON A
VEHICLE THAT COULD BE USED FOR WORK AND PLAY. IT IS NOT CLEAR ON HOW THE DEAL CAME TO BE BUT
ESTIMATES GO AS HIGH AS 50 TO 75 UNITS WERE PRODUCED BY ALSPORT FOR GEHL.
APPARENTLY, THE GEHL BLAZER DID NOT MATCH UP TO EXPECTATIONS OF THE GEHL COMPANY SO THE PROJECT
DID NOT GO FAR. THERE WERE SOME ISSUES THAT COULD NOT BE WORKED OUT SO GEHL BACKED OUT OF
THE DEAL AT SOME POINT IN TIME. THE REMAINING GEHL BLAZERS AND GT 15 UNITS WERE SOLD OFF.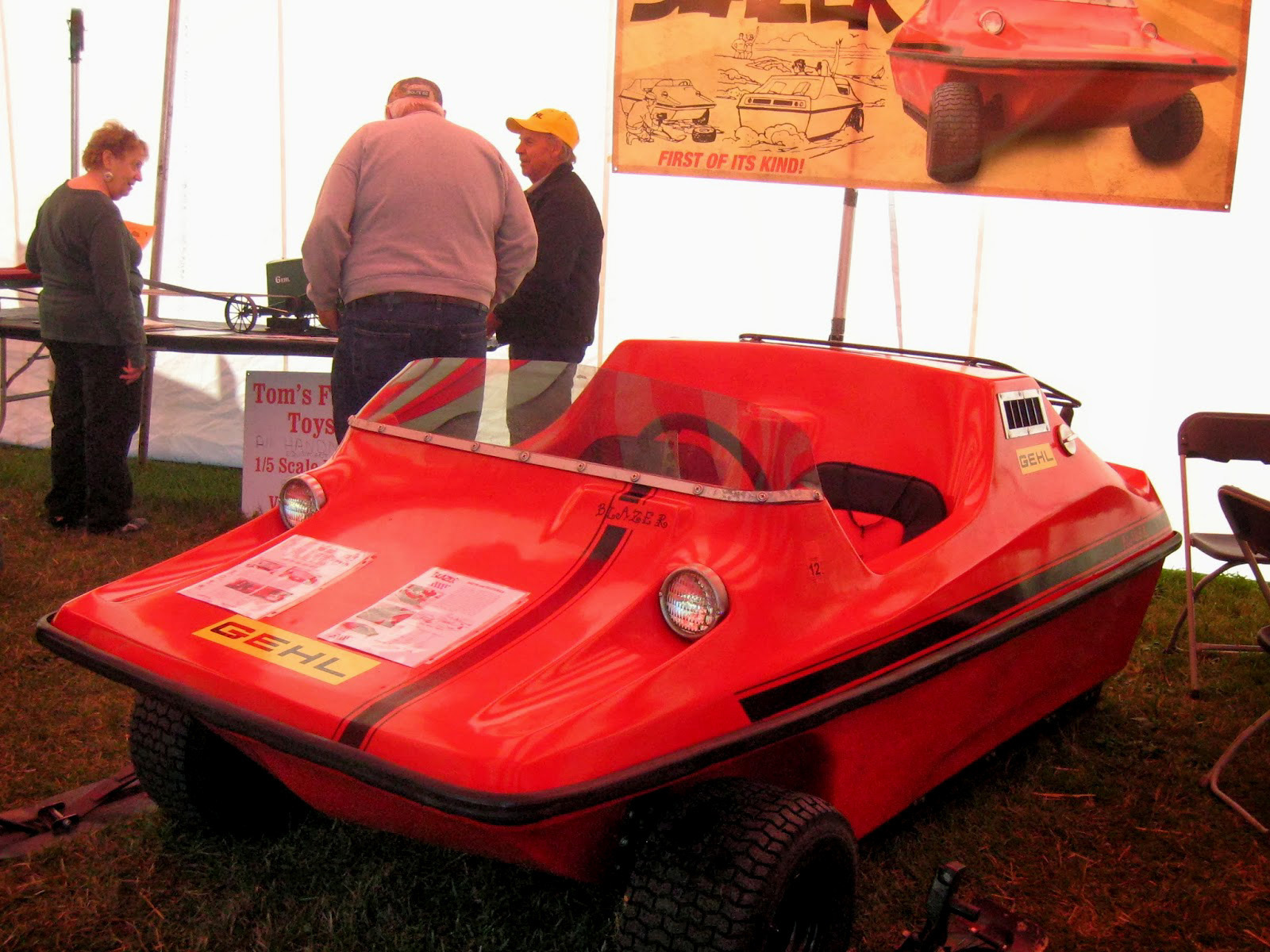 THESE 3 PICTURES AND THE TOP PICTURE WERE TAKEN FROM THIS FACEBOOK SITE.
https://www.facebook.com/media/set/?set=a.10151602640521493.1073741832.373633251492&type=3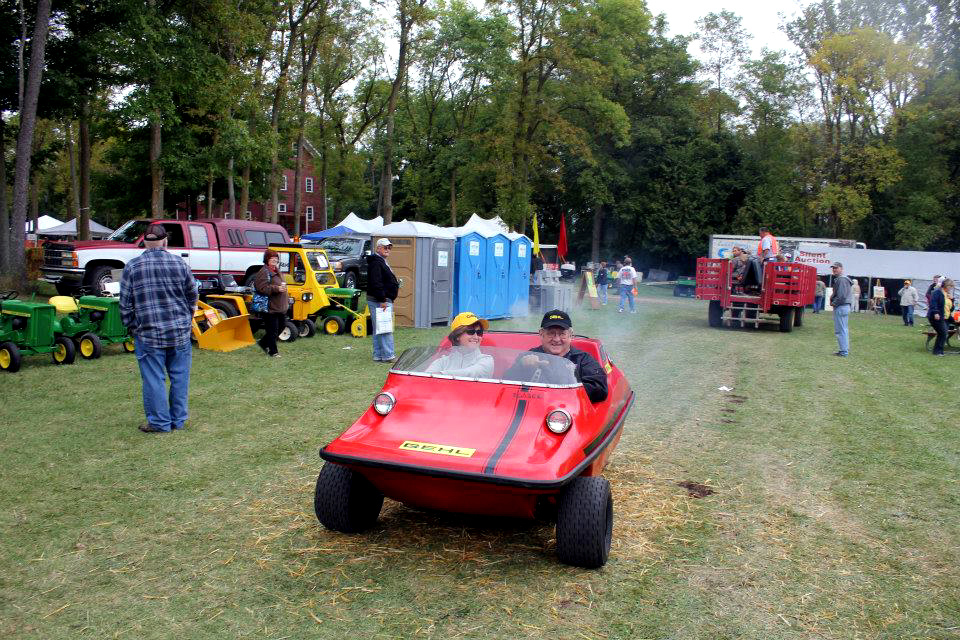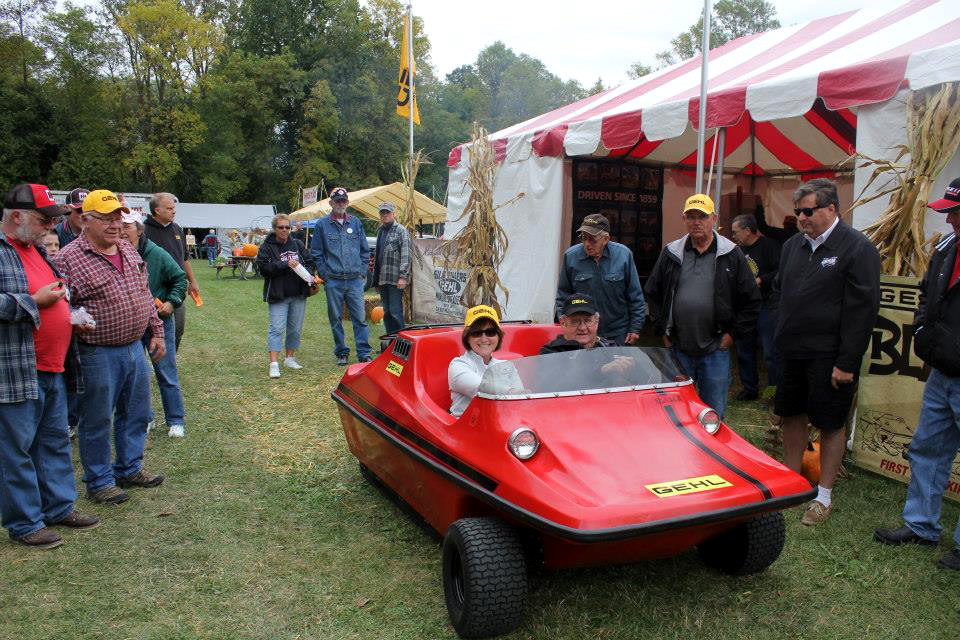 A few photos of the Gehl Blazer, a one-of-a-kind all-season vehicle that was produced from 1970-1971.
It made an appearance this weekend at the Richfield Historical Society's 15th Annual Thresheree in Richfield, Wisconsin
IF YOU HAVE ANY INFORMATION THAT YOU CAN SUPPLY ON THE HISTORY OF THE
GEHL BLAZER AND GEHL GT 15, PLEASE EMAIL ME. THANKS. DAVID S.