DAVID'S VINTAGE SNOWMOBILE PAGE.
RESTORING THE SPORT ONE PIECE AT A TIME.
PAGE 18,773
---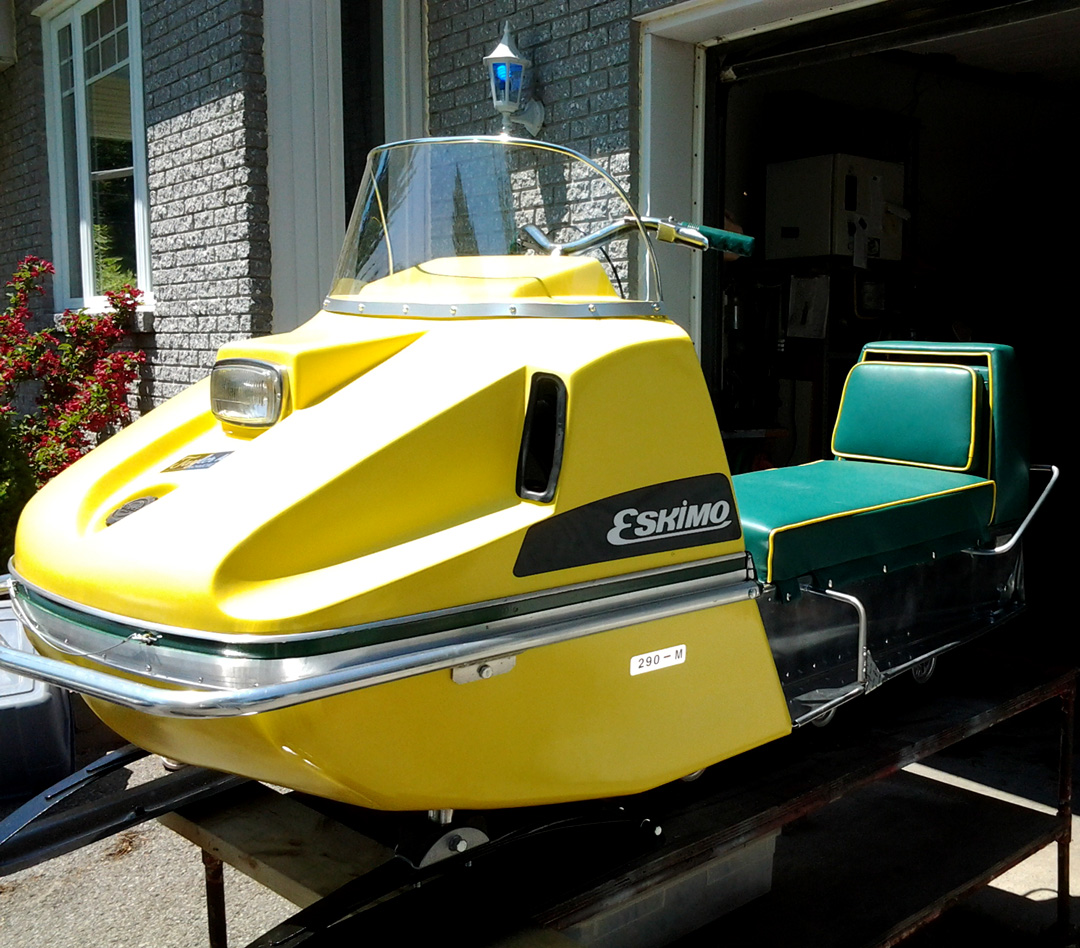 JUNE 28 - 2014
1970 ESKIMO 290 M
ANDY TAYLOR STARTED A NEW PROJECT IN DECEMBER 2013. HE GOT THIS ESKIMO FROM GERMAIN.
ANDY HAS RESTORED IT TO THE ORIGINAL CONDITION. HERE ARE SOME PICTURES OF THE FINAL PROJECT.
ANDY WROTE THE FOLLOWING.........
Eskimo snowmobiles were born in St. Henadine Quebec in 1969.
These sleds were the fruit of Antonin, Louis and Jean Paul Boulanger.
The 3 brothers built their 1st snowmobile in the basement of the family home.
Soon after, production started up in a big 2 car garage across the road.
After 1 year of production the company was sold. The brothers now had some money on hand.
The 3 brothers were now searching for an investor to start up a new company.
They found an investor in Stanley McRobert who had recently acquired money after the family business had been sold.
This new company became Northway Snowmobile. This is where I first met the Boulanger brothers.
We worked together for 3 years building Northways. I had never seen an Eskimo snowmobile until I decided to
restore one ....good luck ... it was not easy because few eskimos were built.
I really wanted to restore one because I am still in contact with the 2 remaining brothers and the
restoration was done with them in mind. Andrew Taylor, a former worker of Northway Snowmobiles.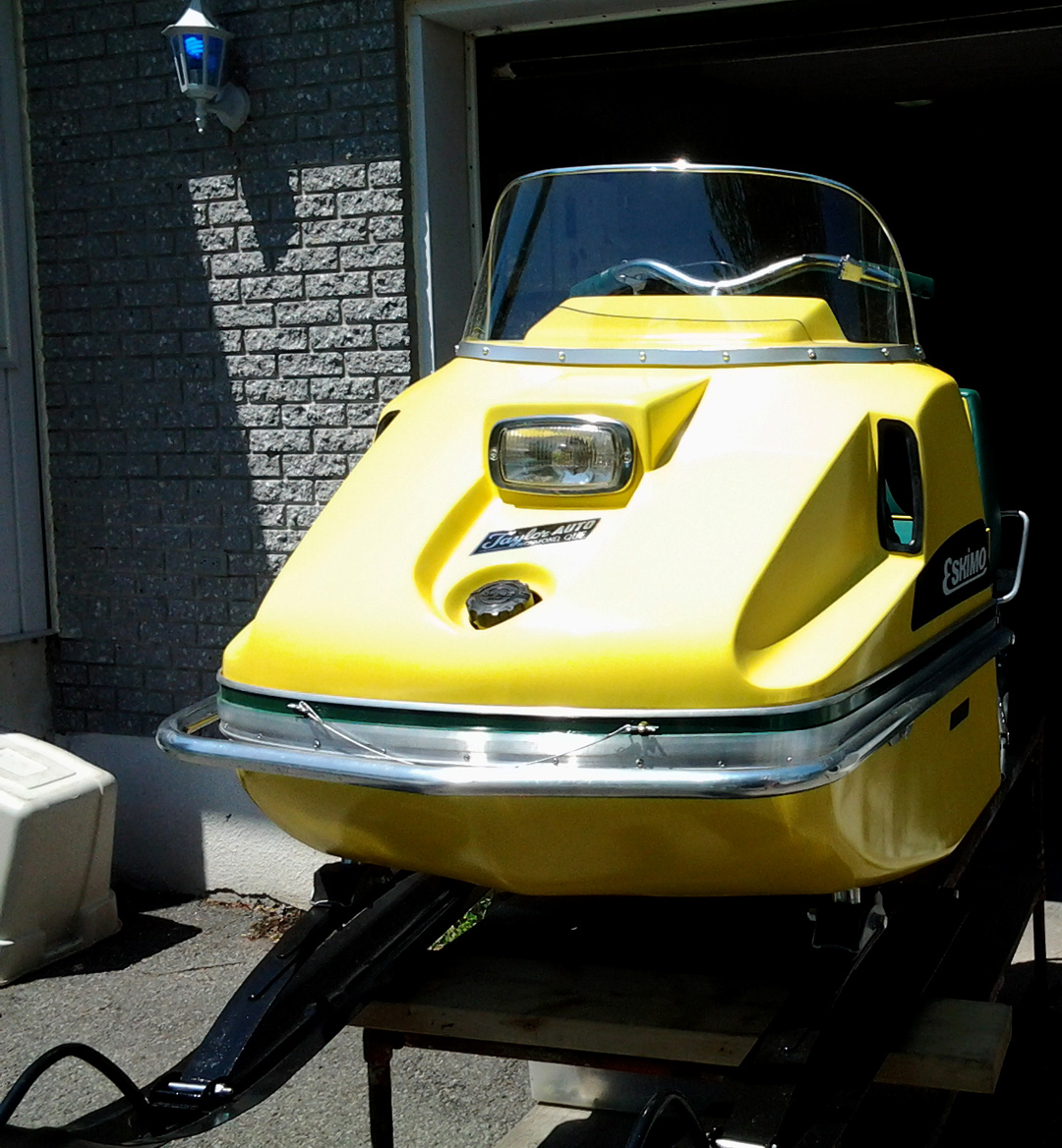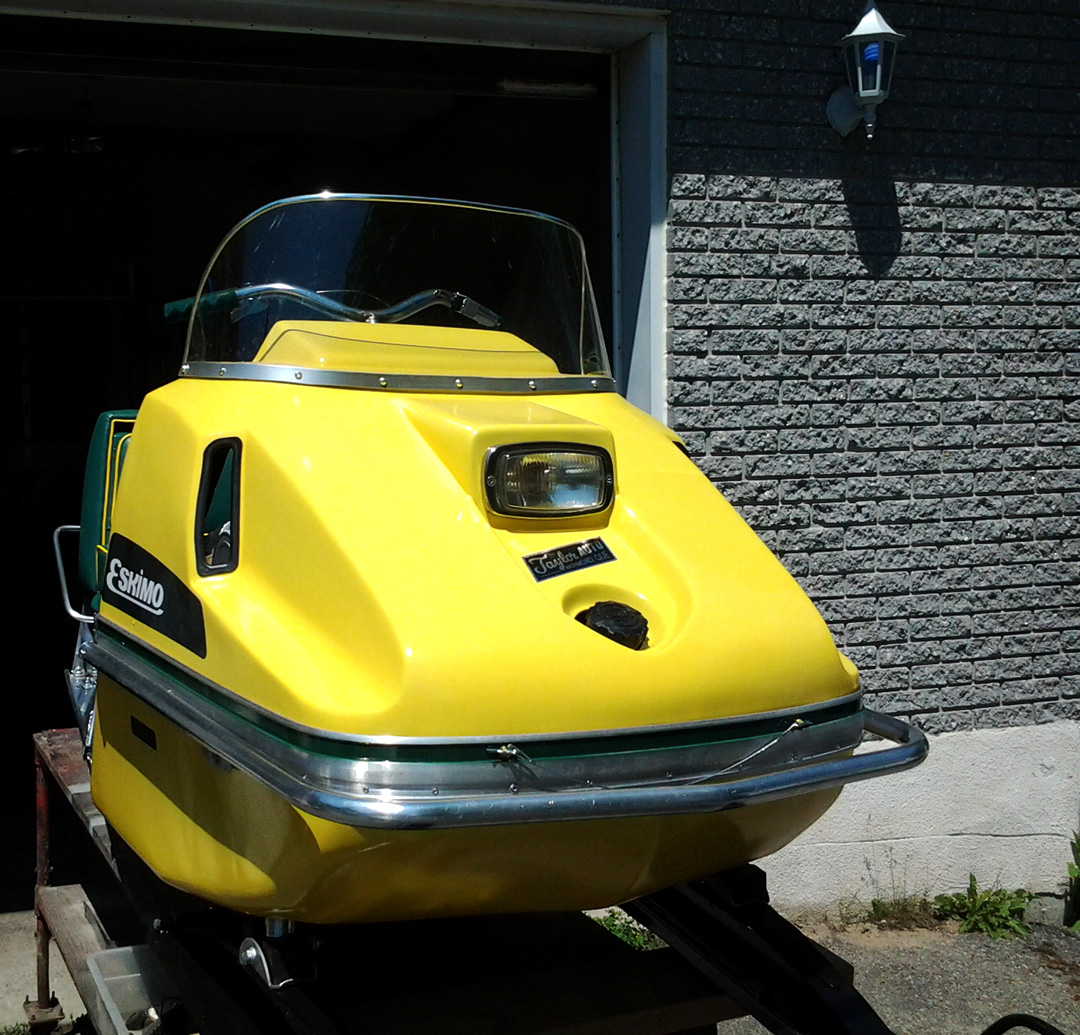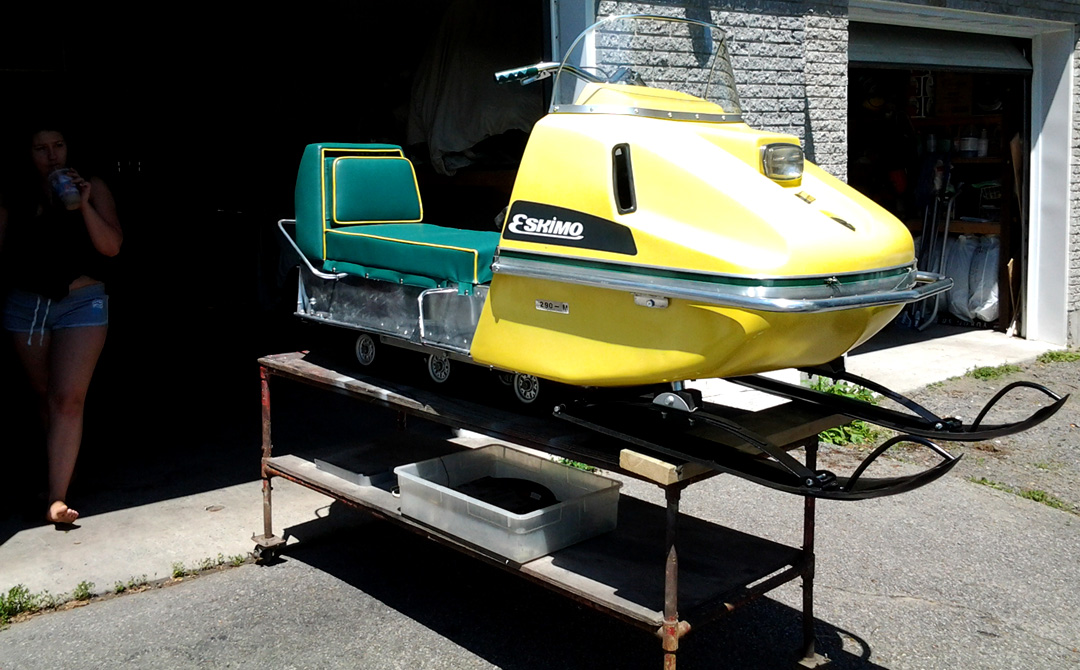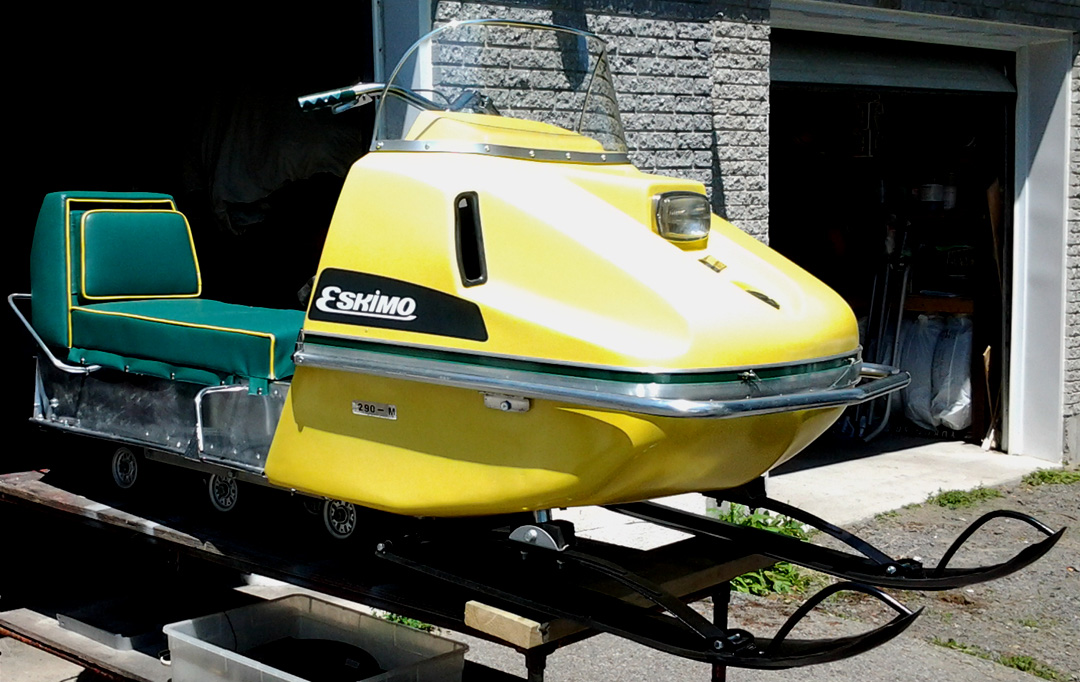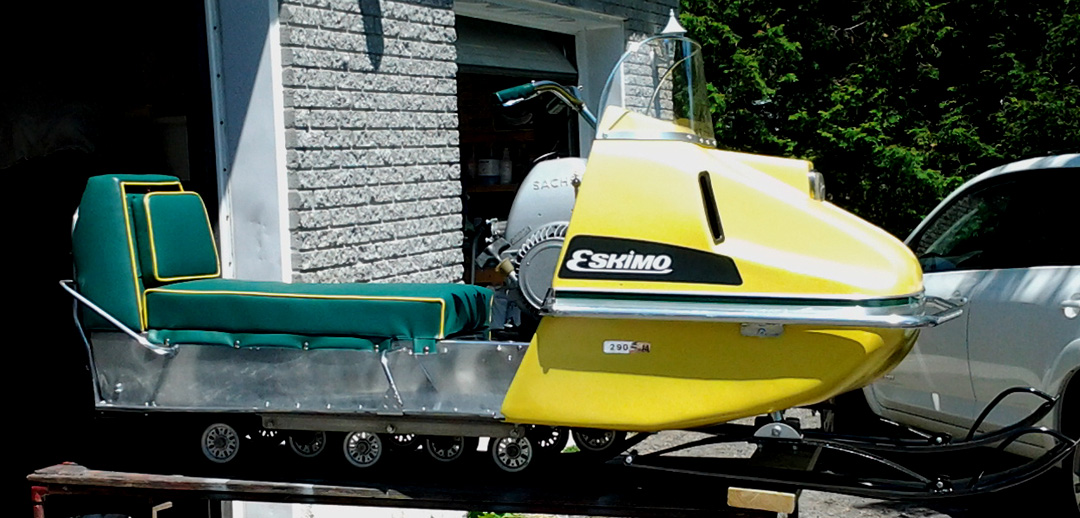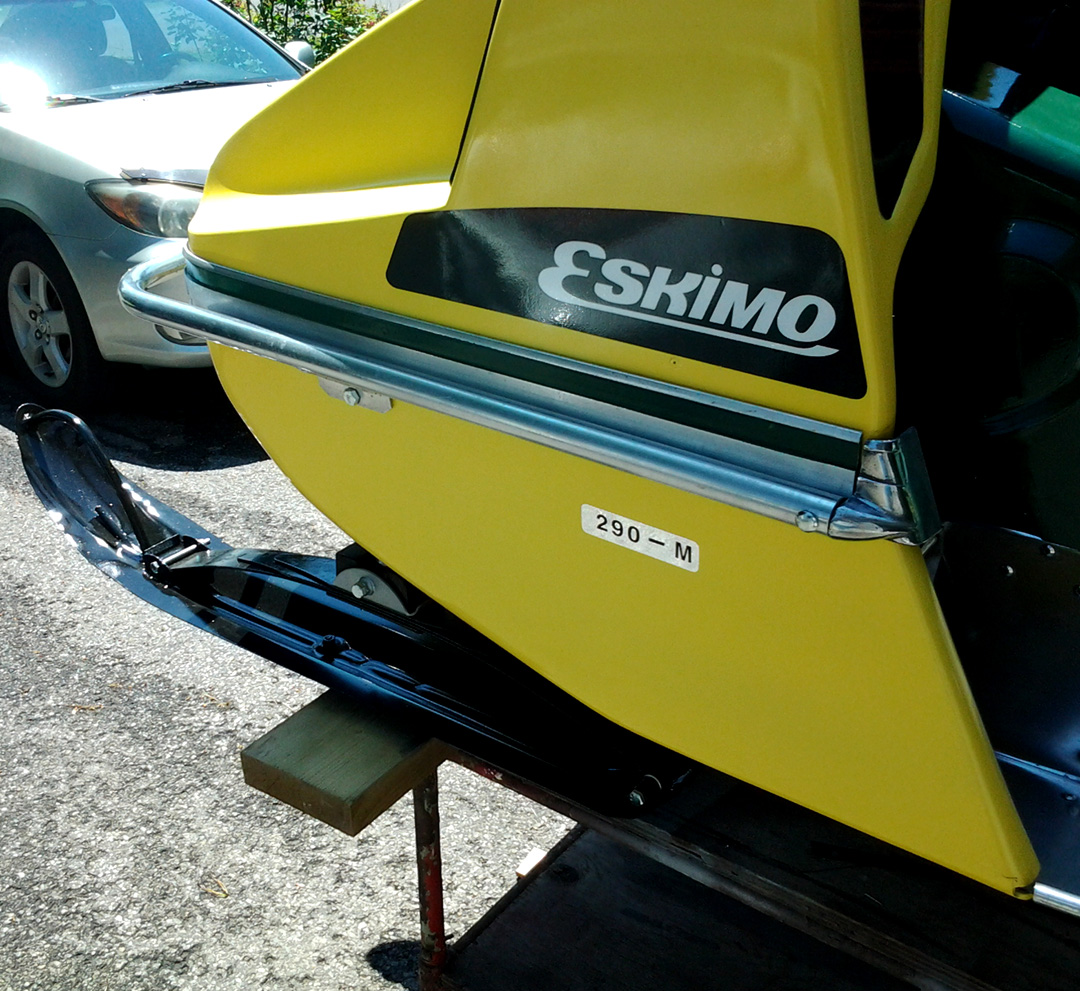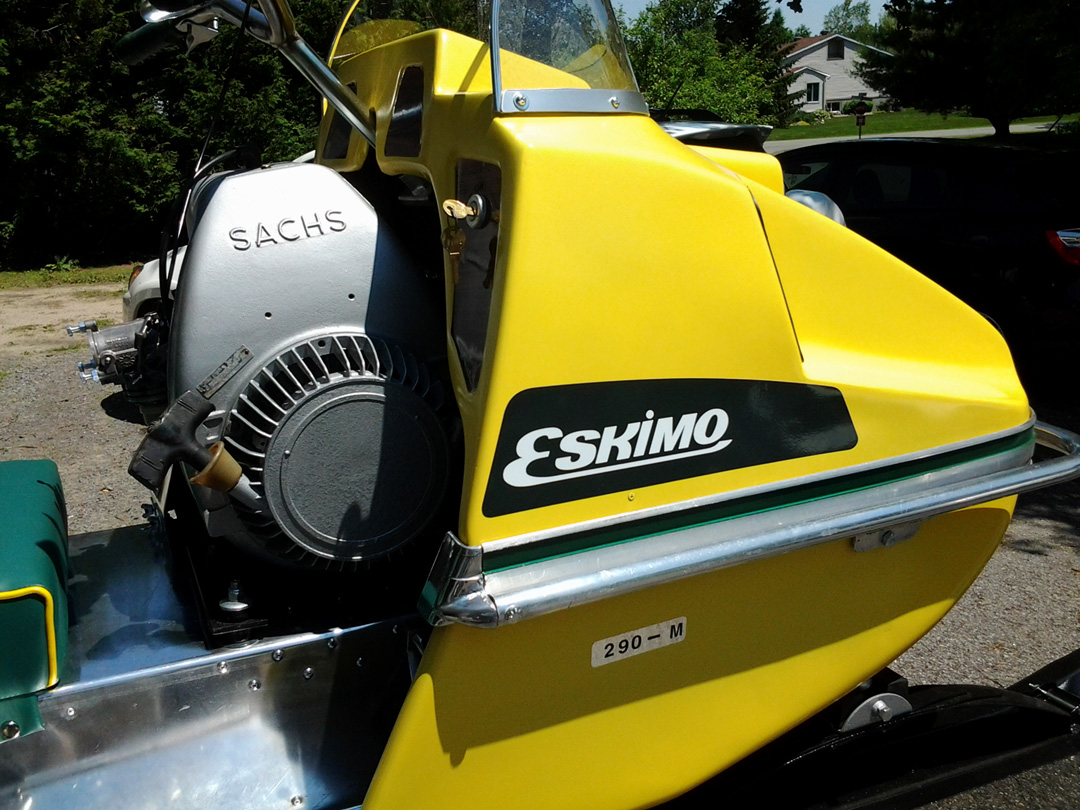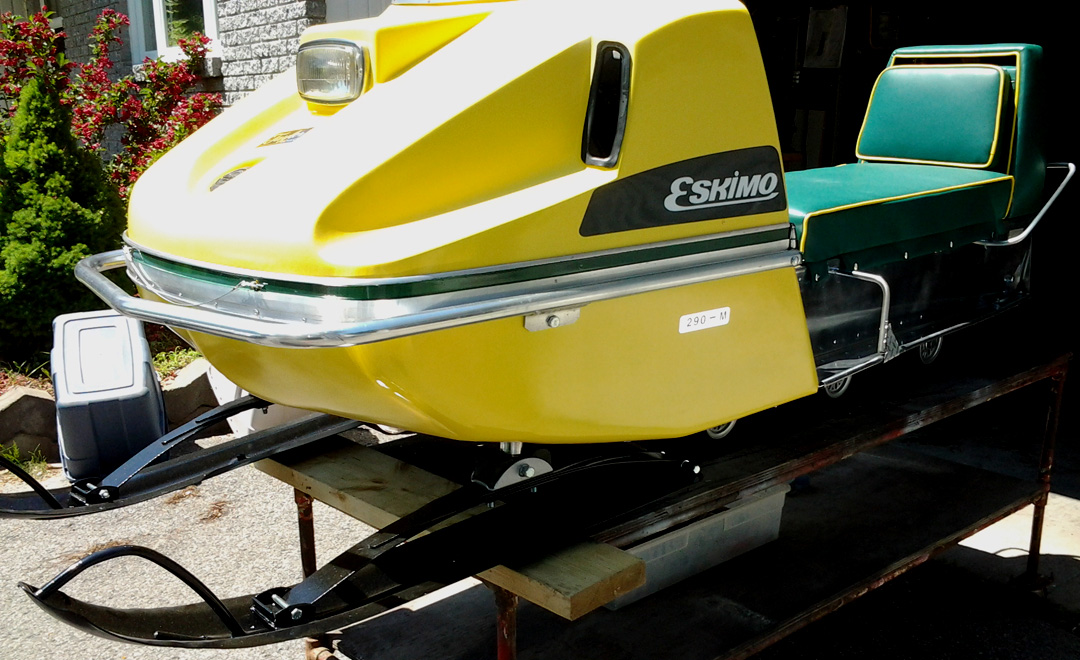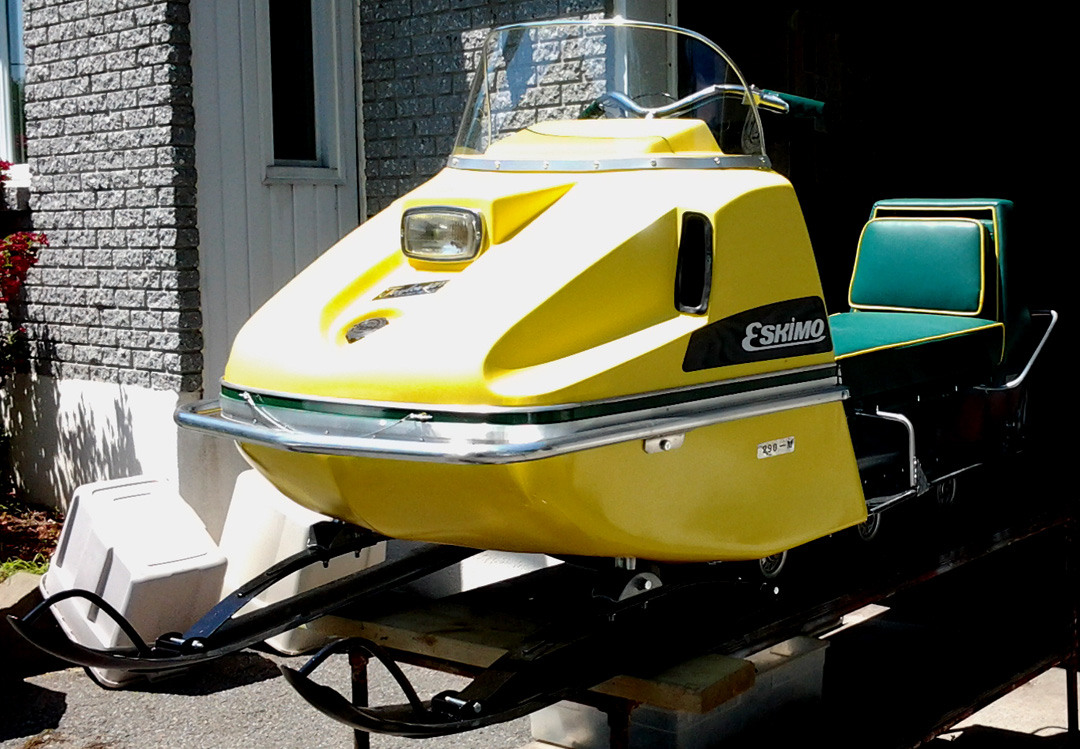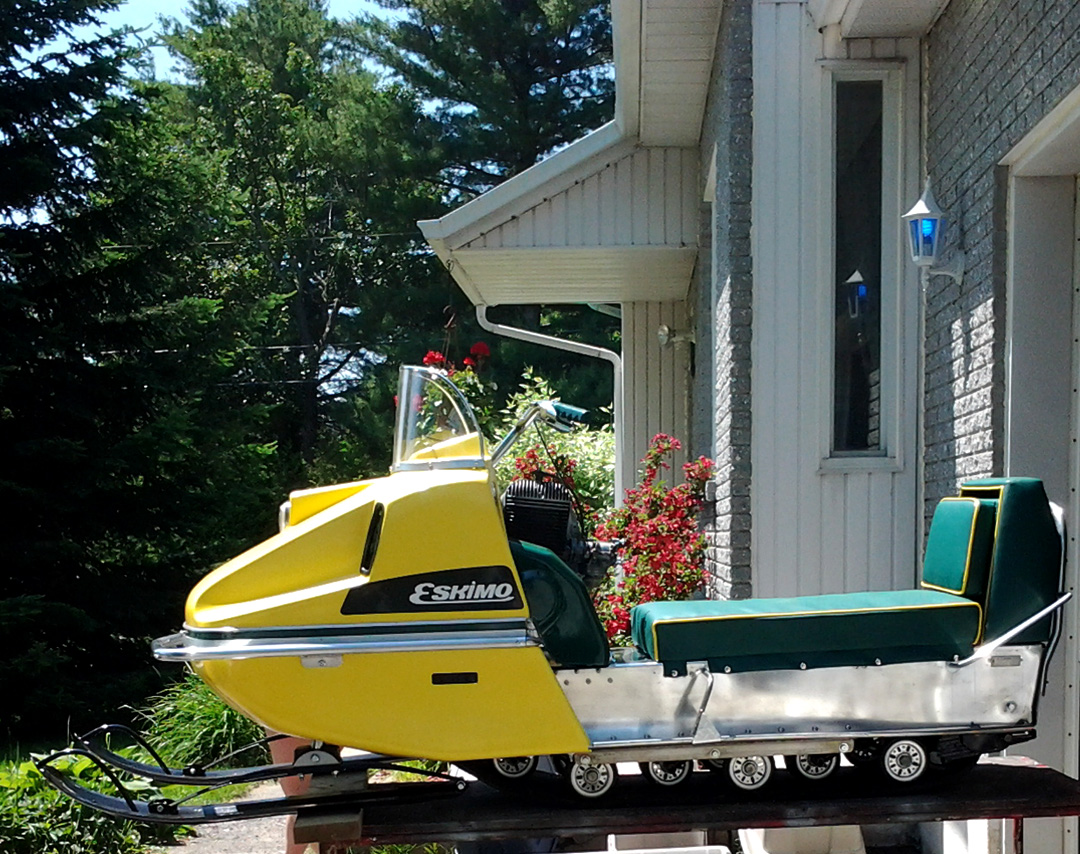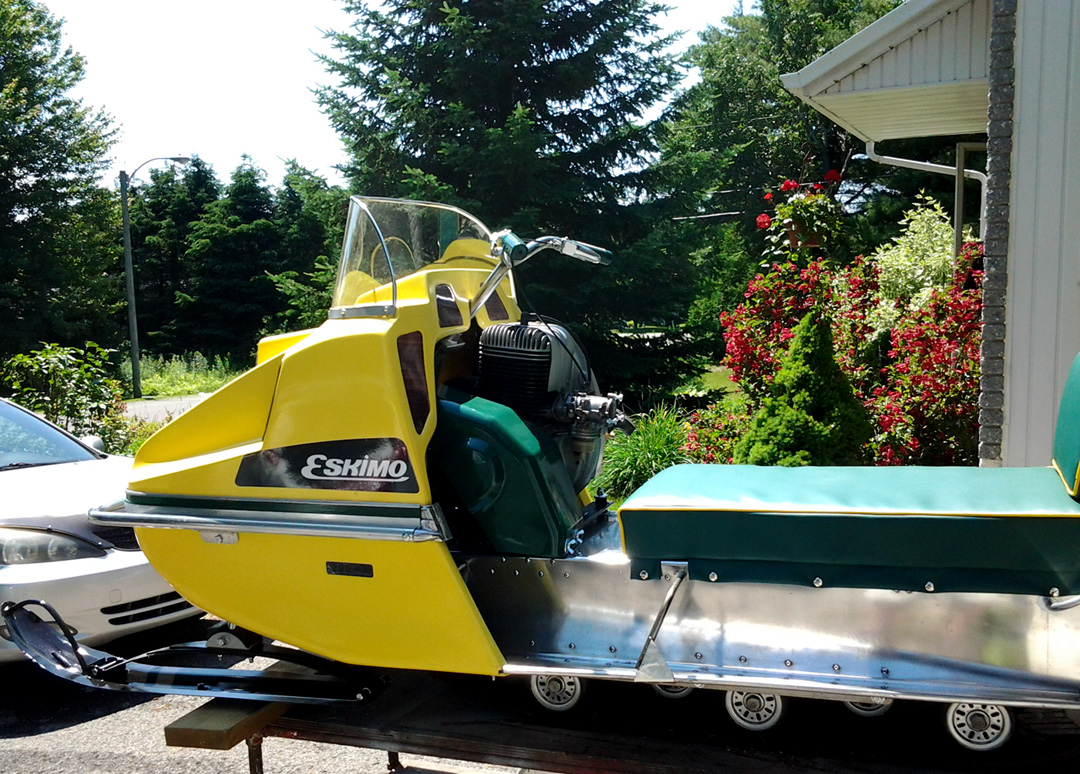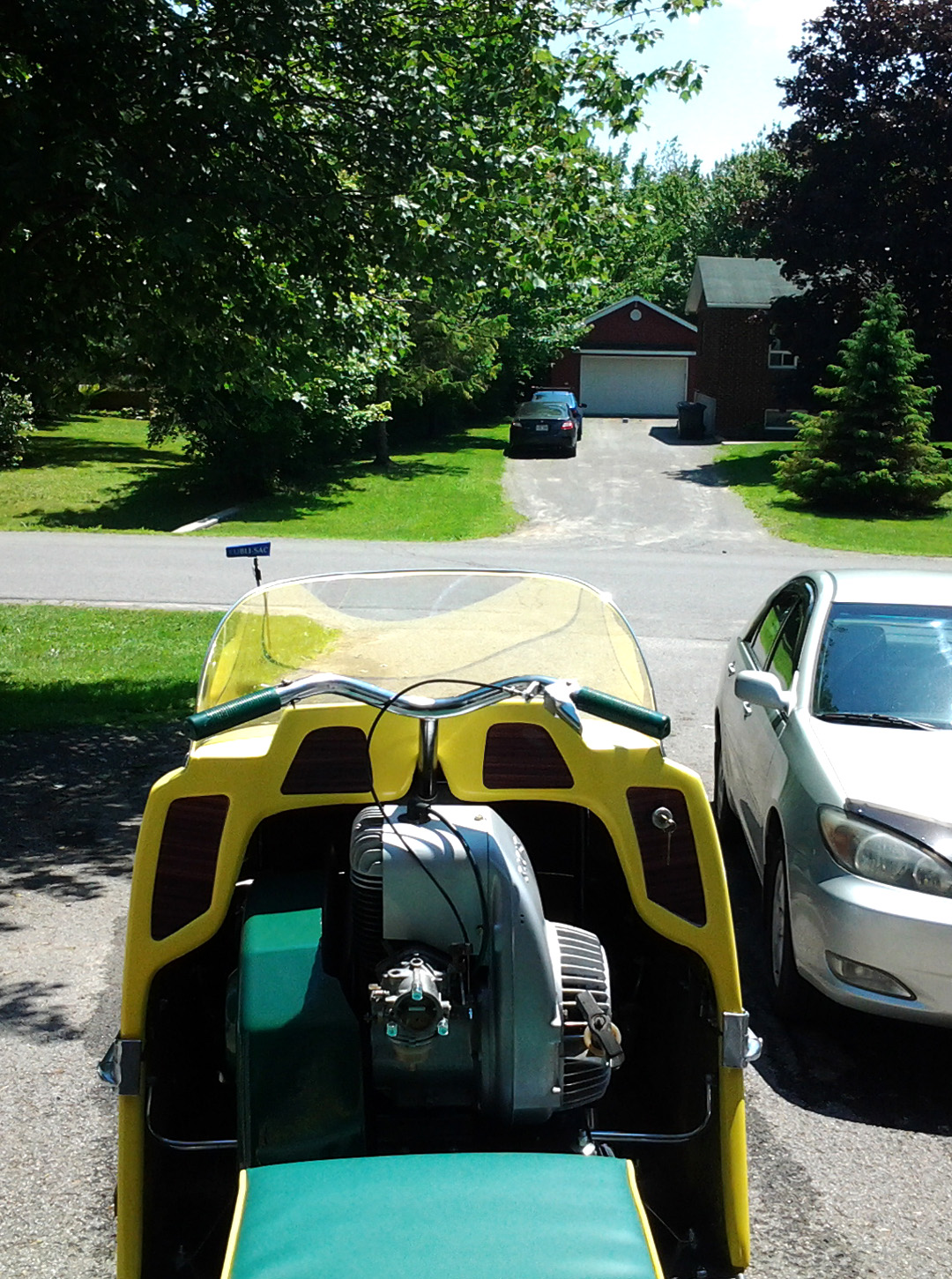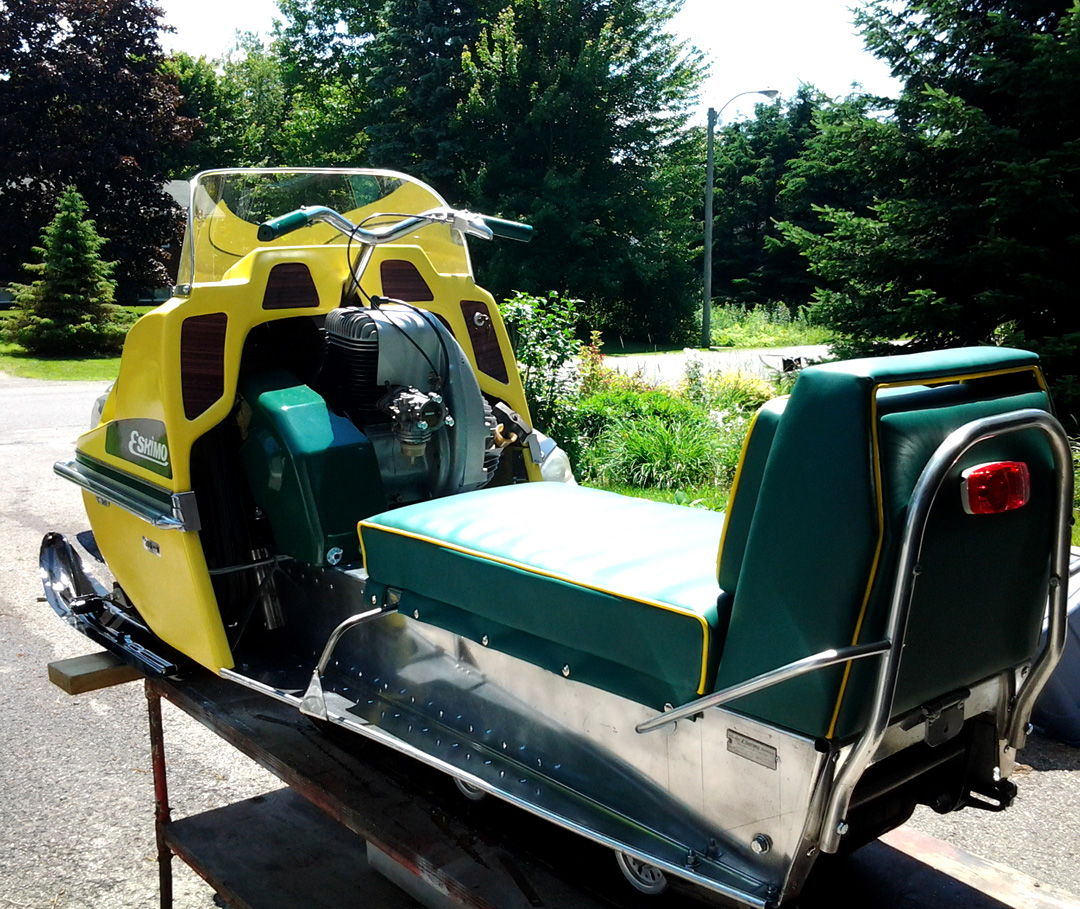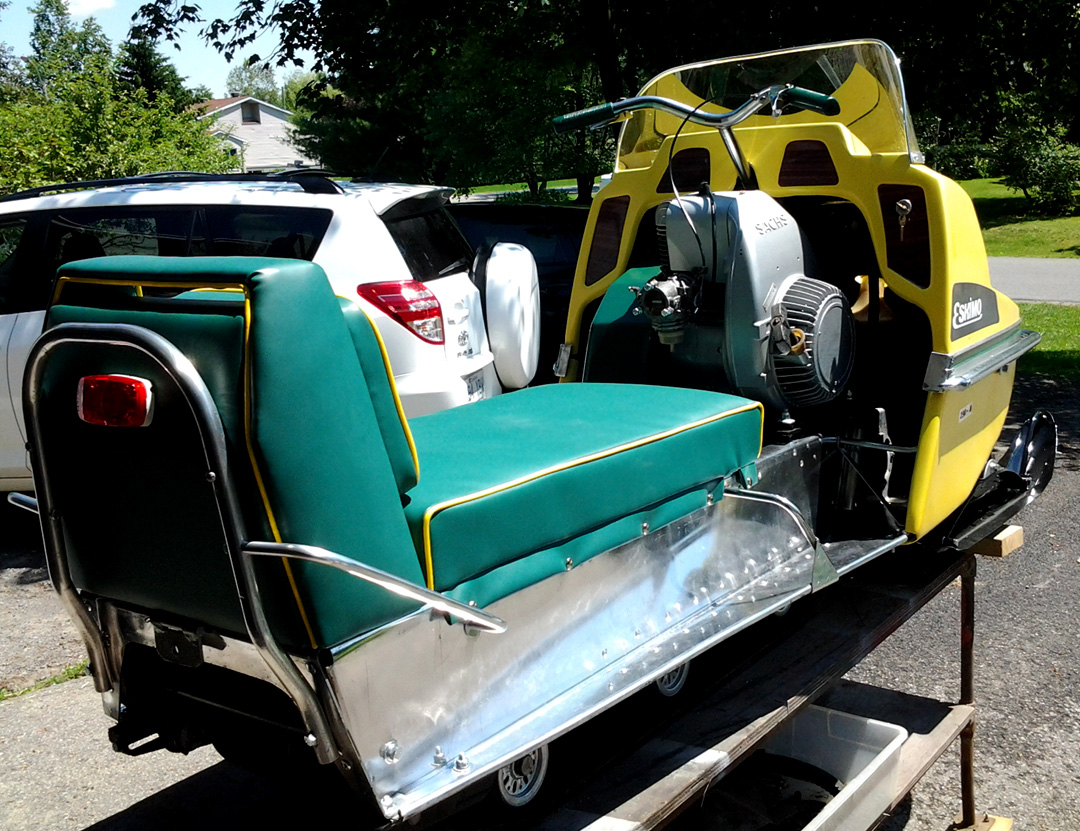 THANKS ANDY FOR THE GREAT PICTURES !