DAVID'S VINTAGE SNOWMOBILE PAGE.
RESTORING THE SPORT ONE PIECE AT A TIME.
PAGE 19,011
---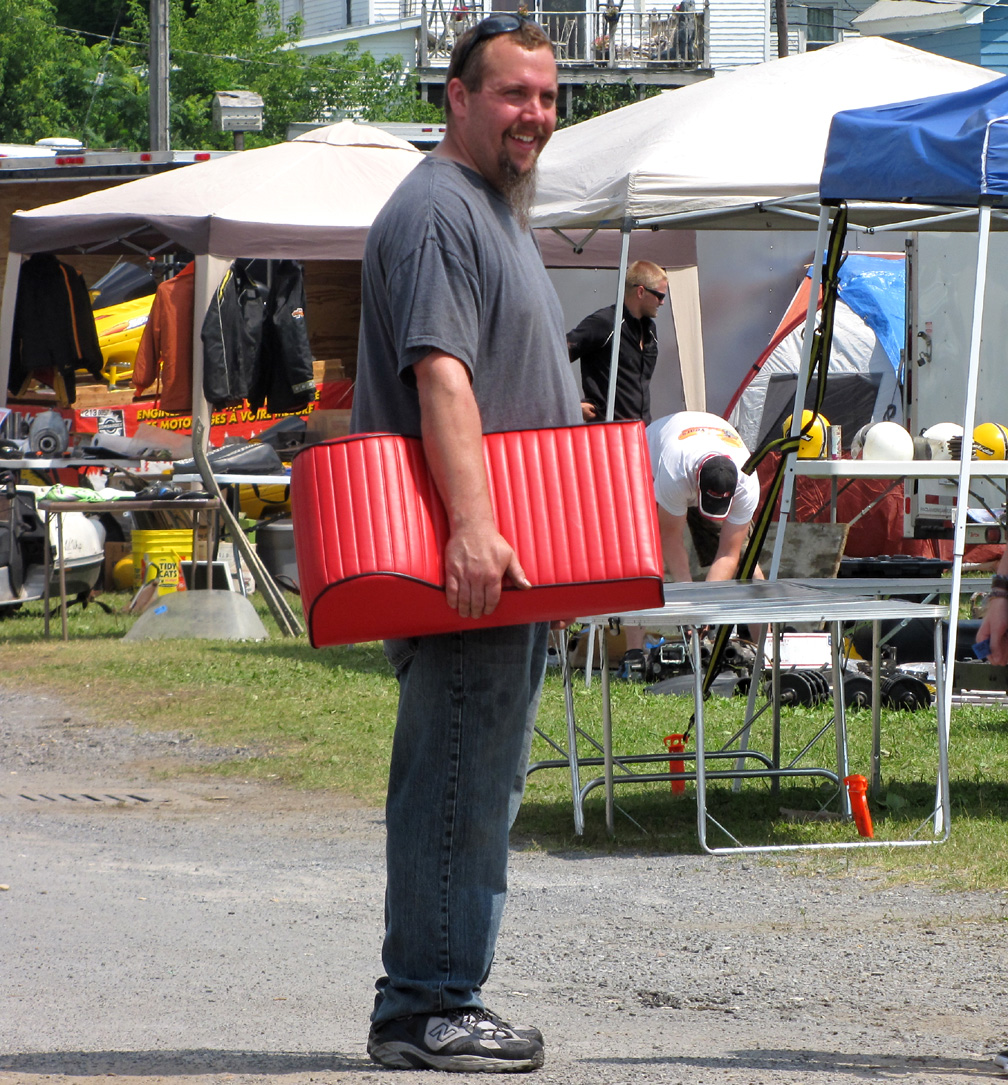 AS THE SHOW ENDS, PEOPLE START TO HEAD HOME WITH A GREAT DAY OF MEMORIES.
BOONVILLE VINTAGE SNOWMOBILE SHOW AND SWAP MEET
BOONVILLE NY, AUGUST 2, 2014.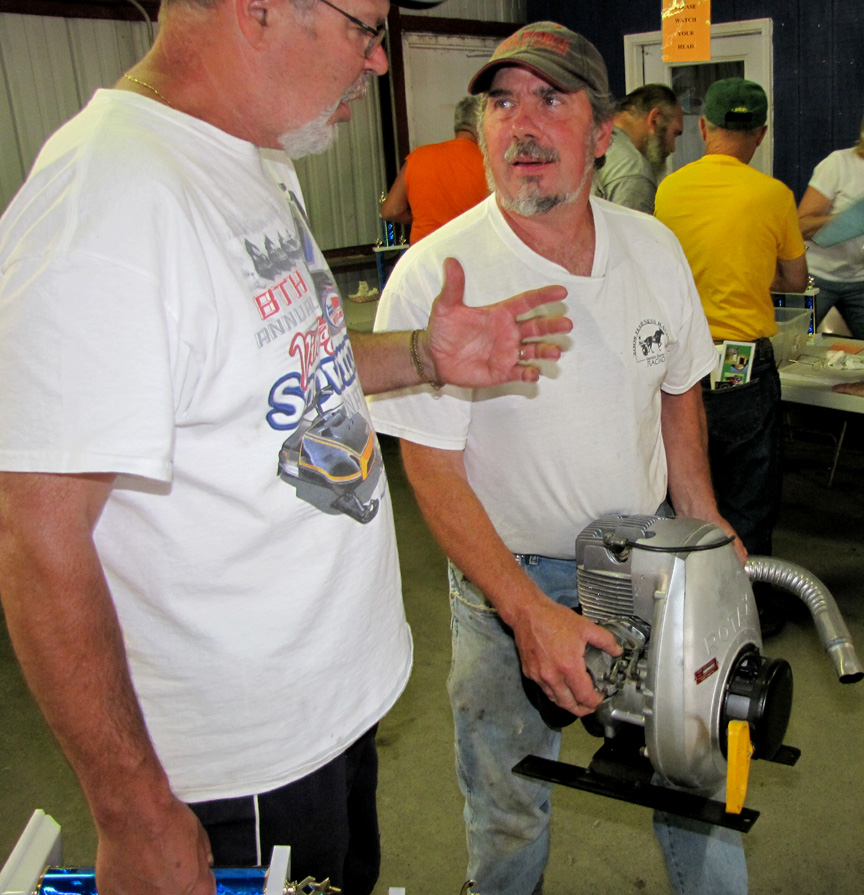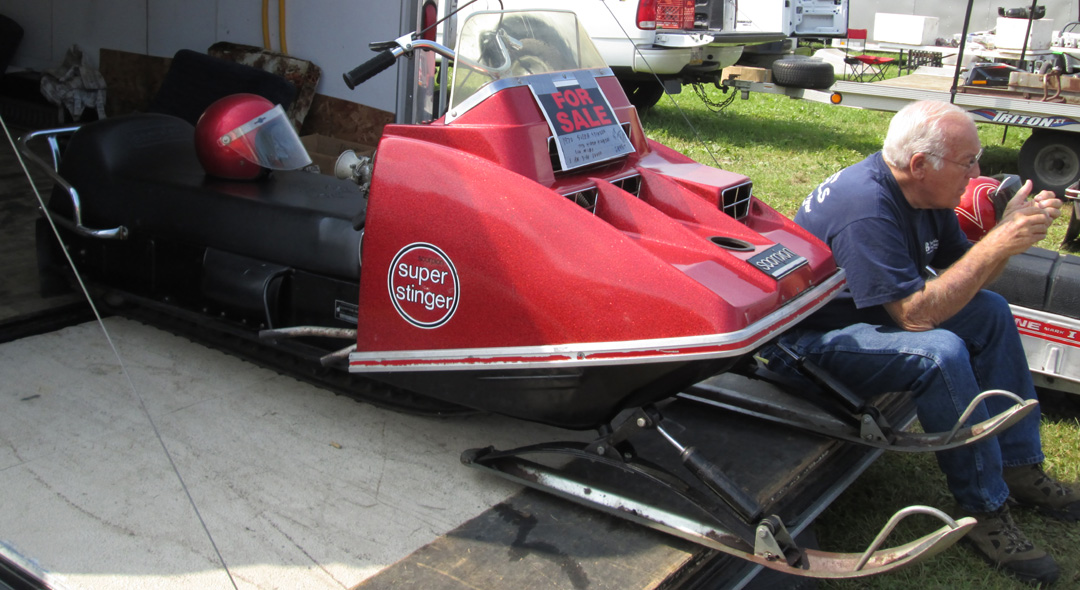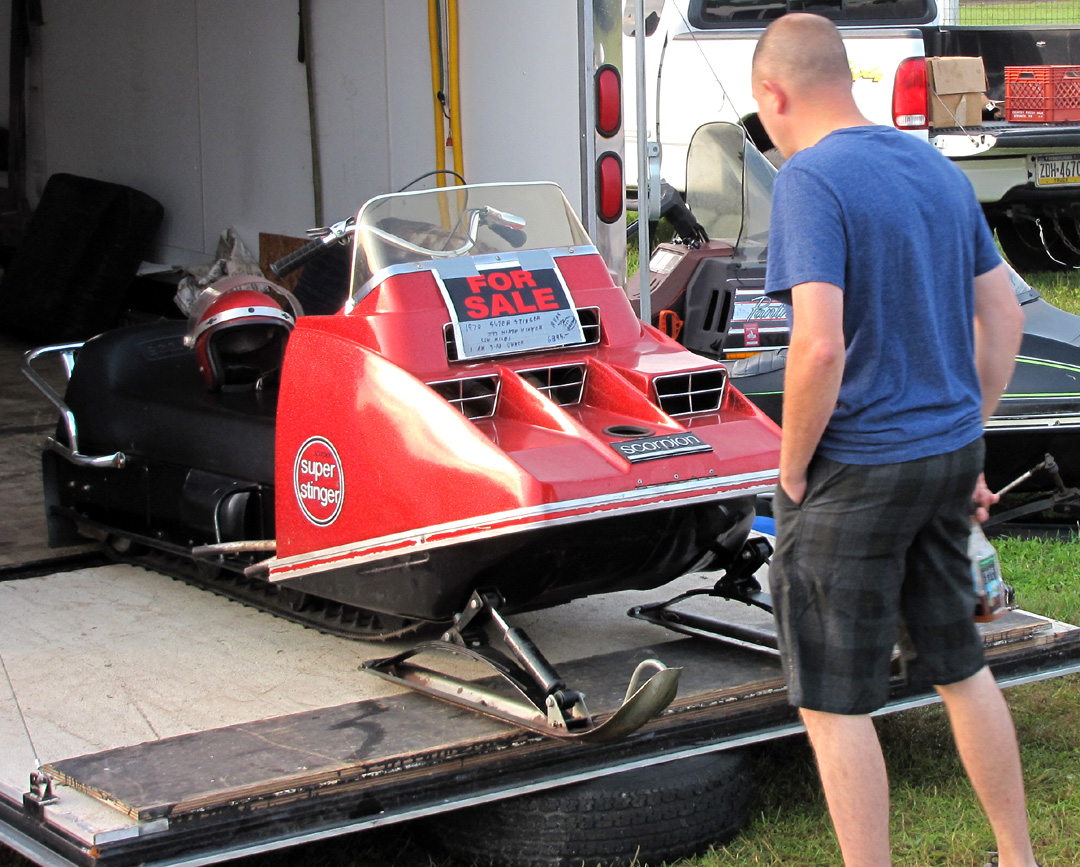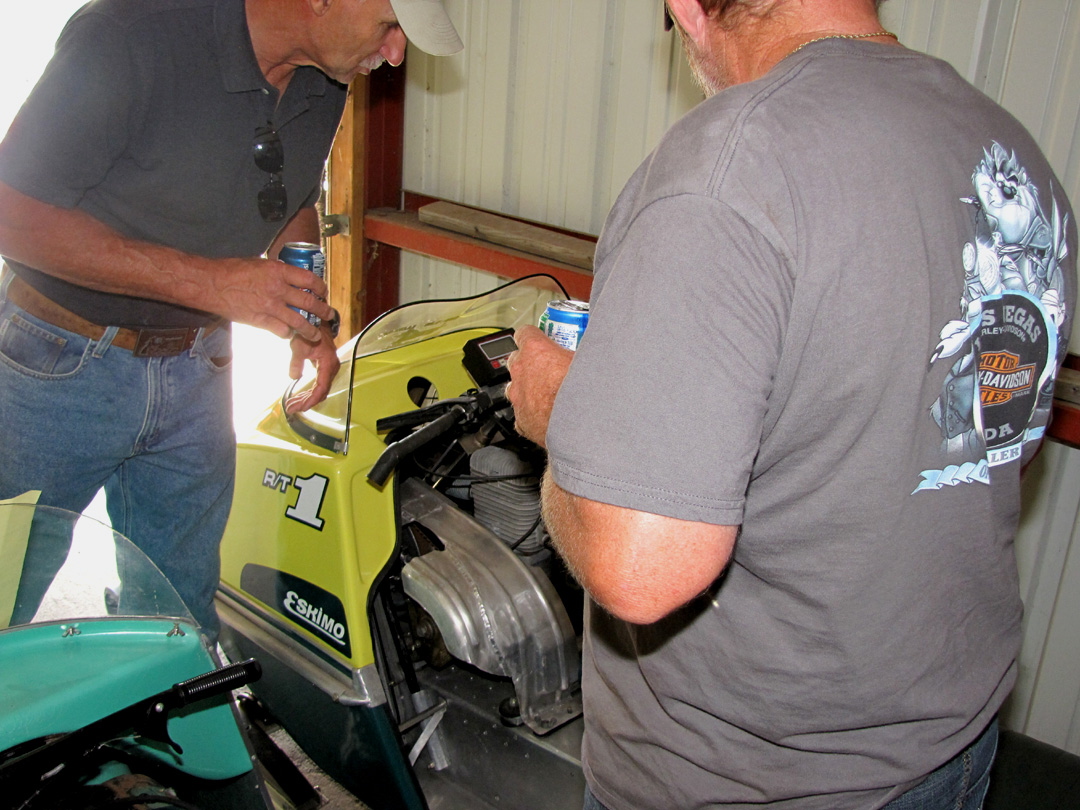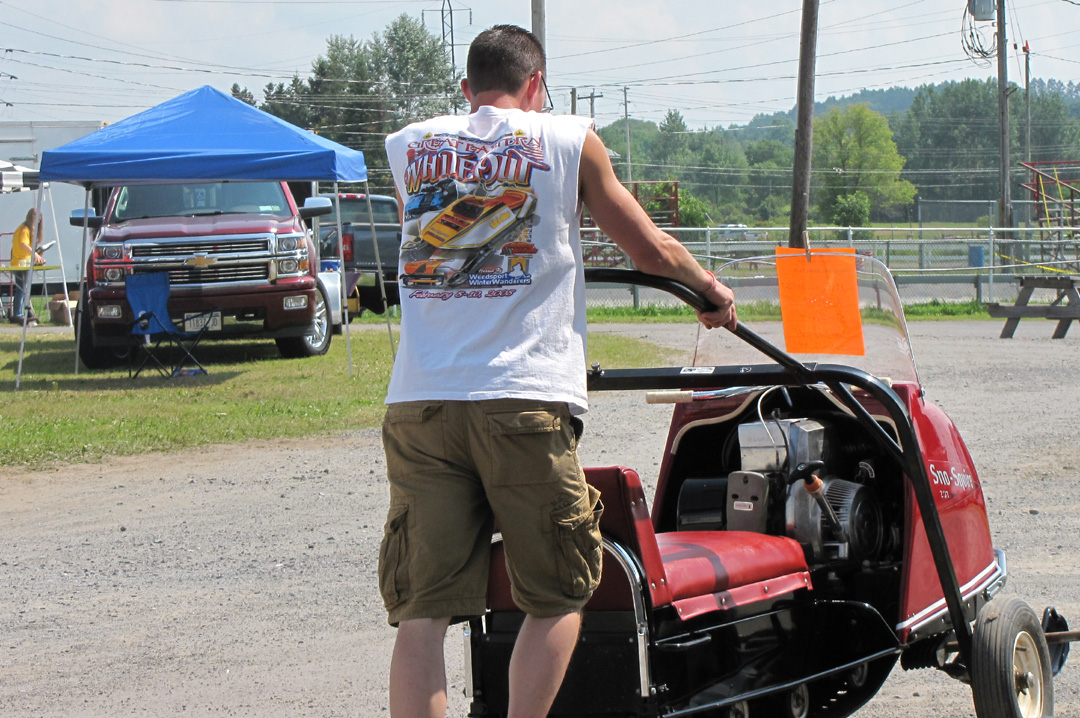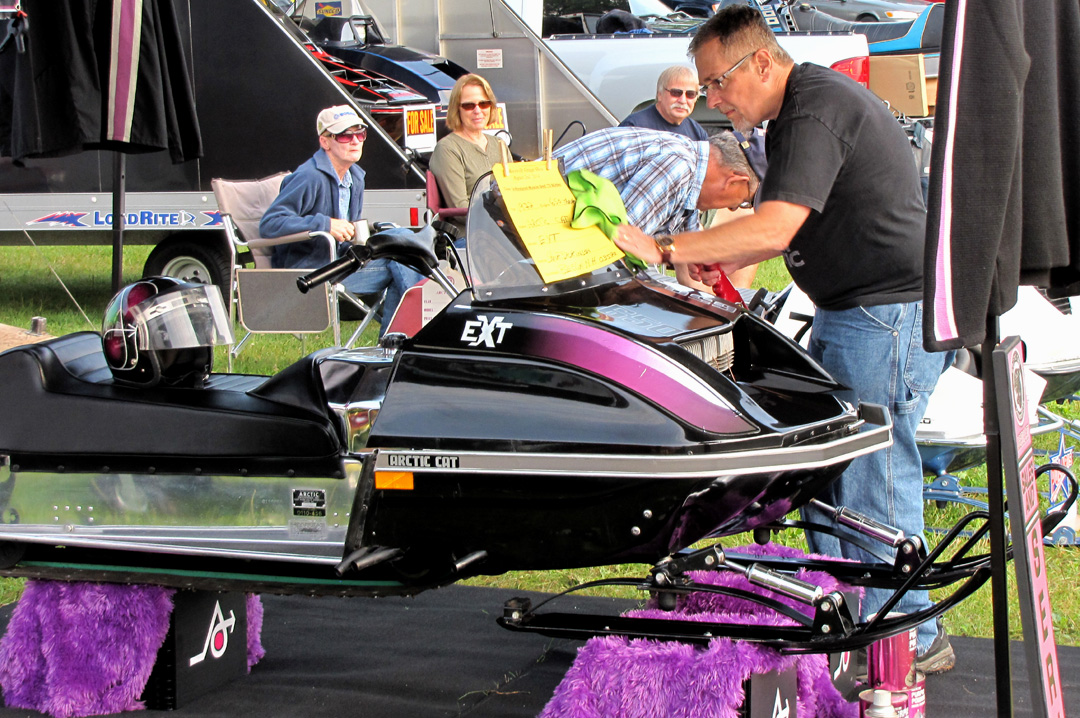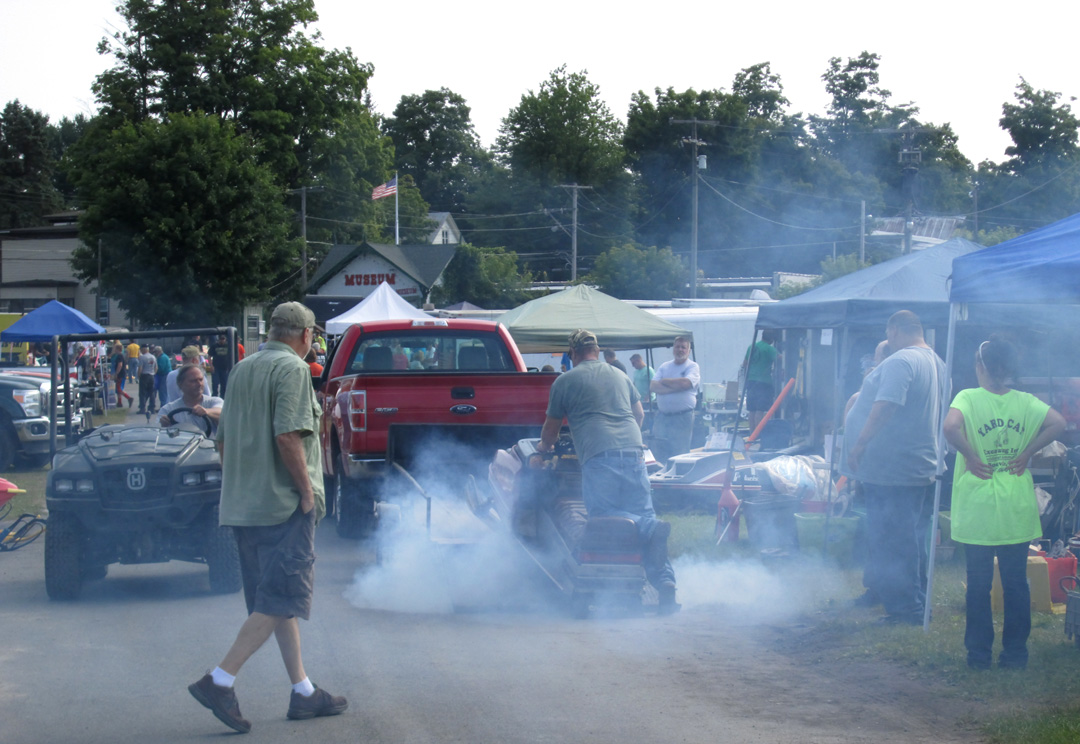 THANKS ED STABB, BOBBY DODGE AND ALL THE OTHERS WHO HELP PUT ON THIS
WONDERFUL EVENT. BE SURE TO ATTEND NEXT YEAR AND HAVE A BLAST.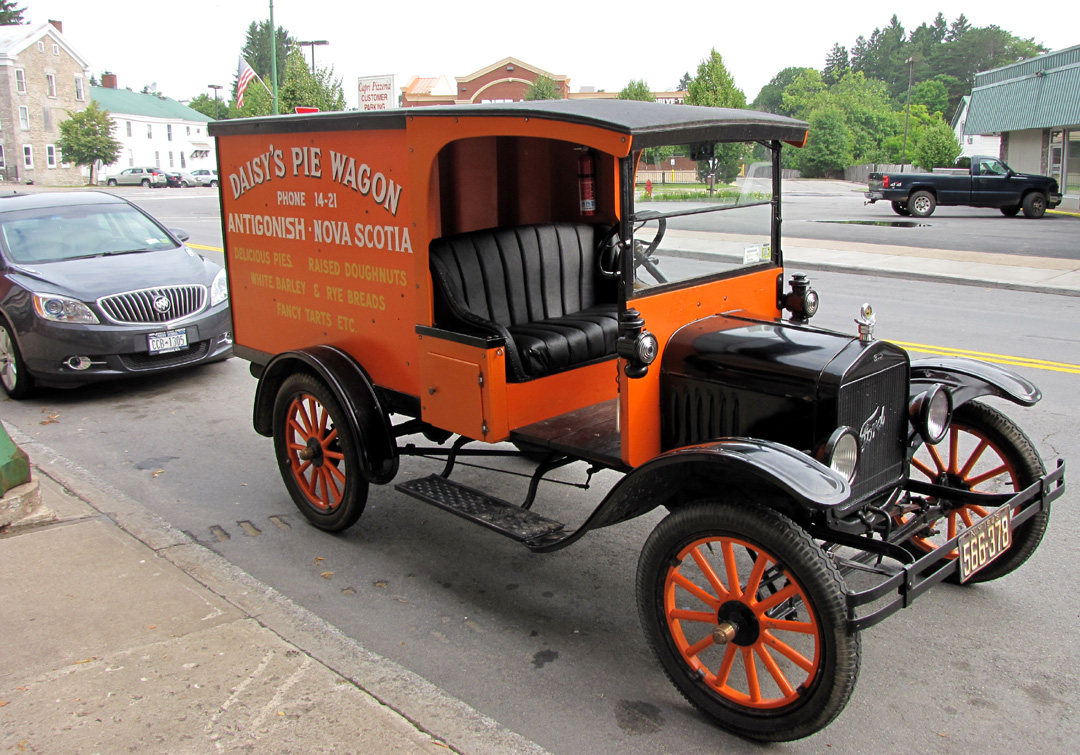 WAS PARKED OUTSIDE SLIMS RESTAURANT IN BOONVILLE.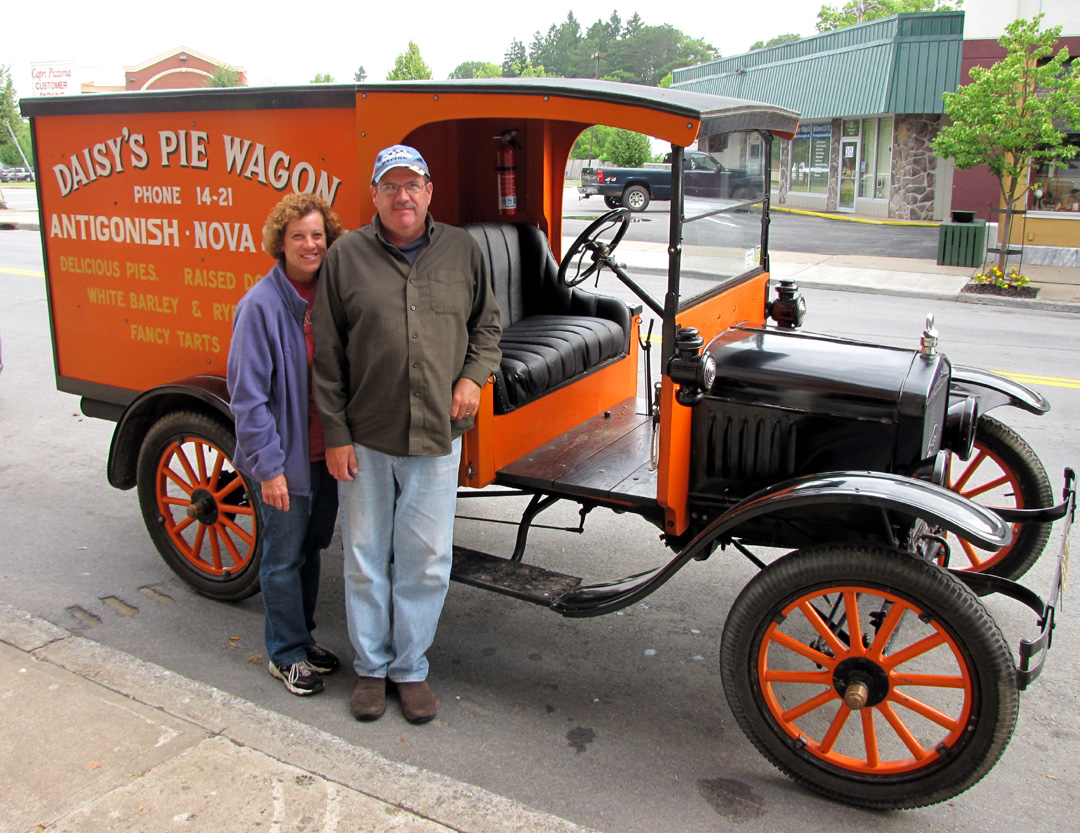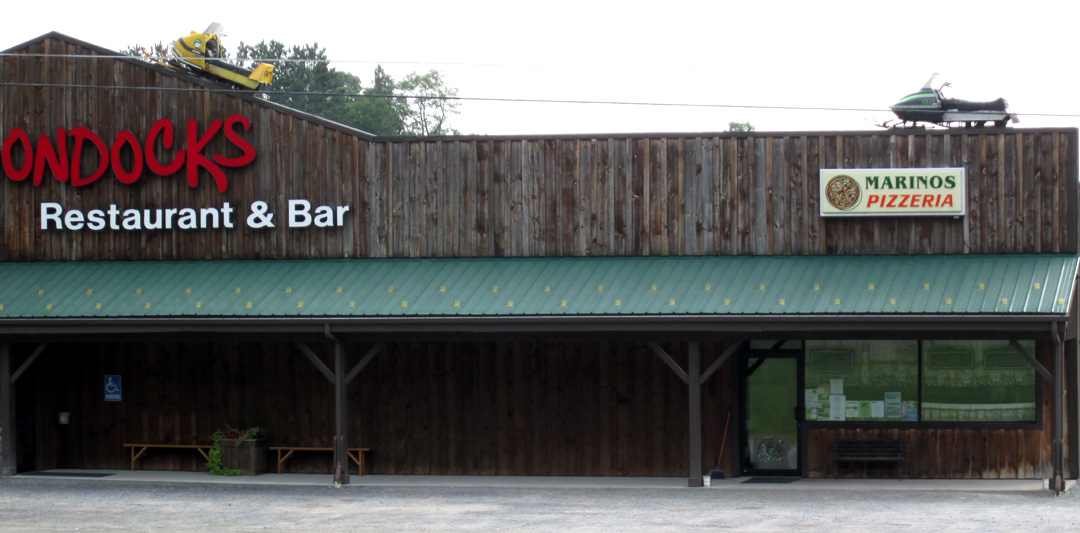 BOONDOCKS - GOTTA LOVE THE SLEDS ON THE ROOF.