DAVID'S VINTAGE SNOWMOBILE PAGE.
RESTORING THE SPORT ONE PIECE AT A TIME.
PAGE 19,262
---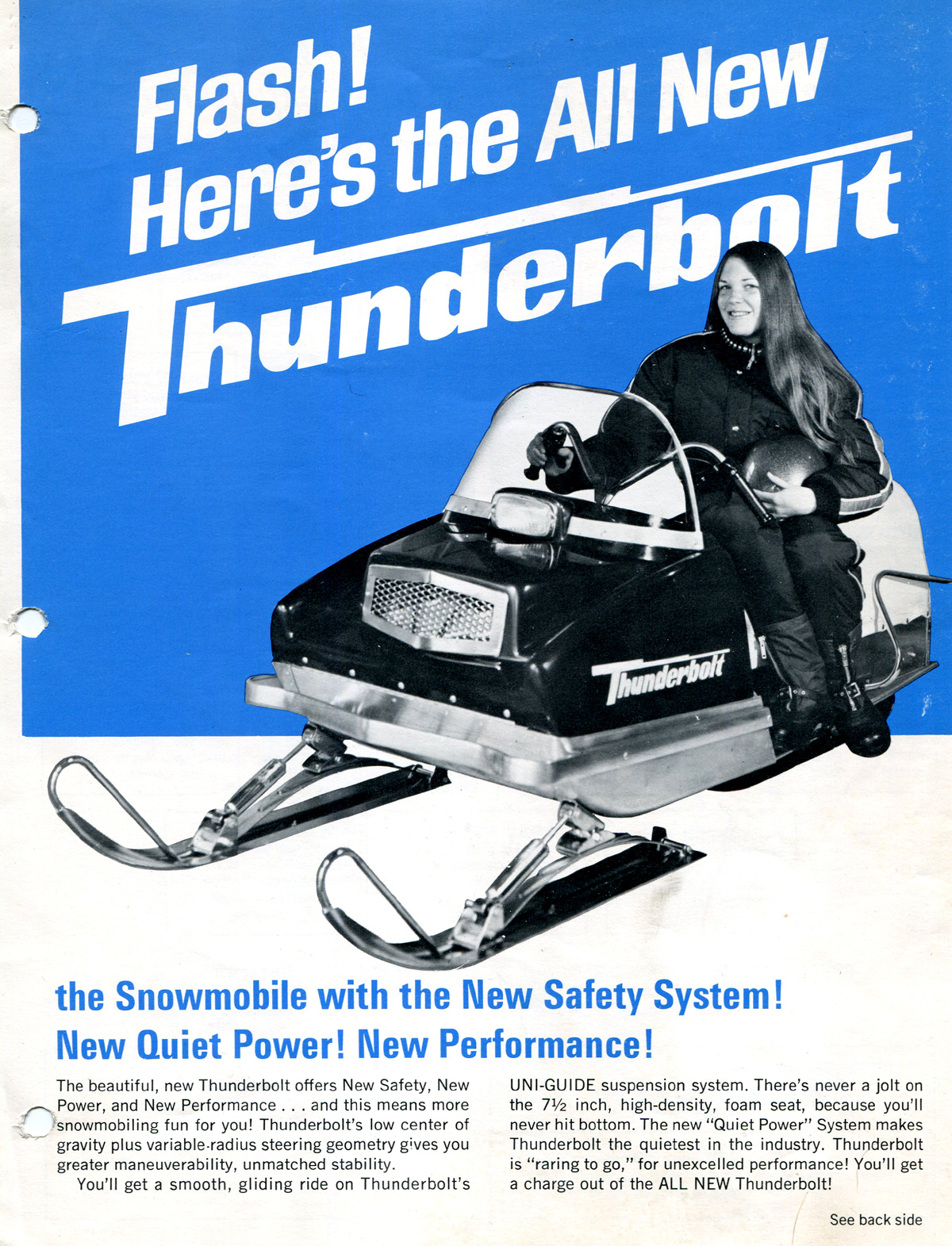 1972 THUNDERBOLT SNOWMOBILE BROCHURE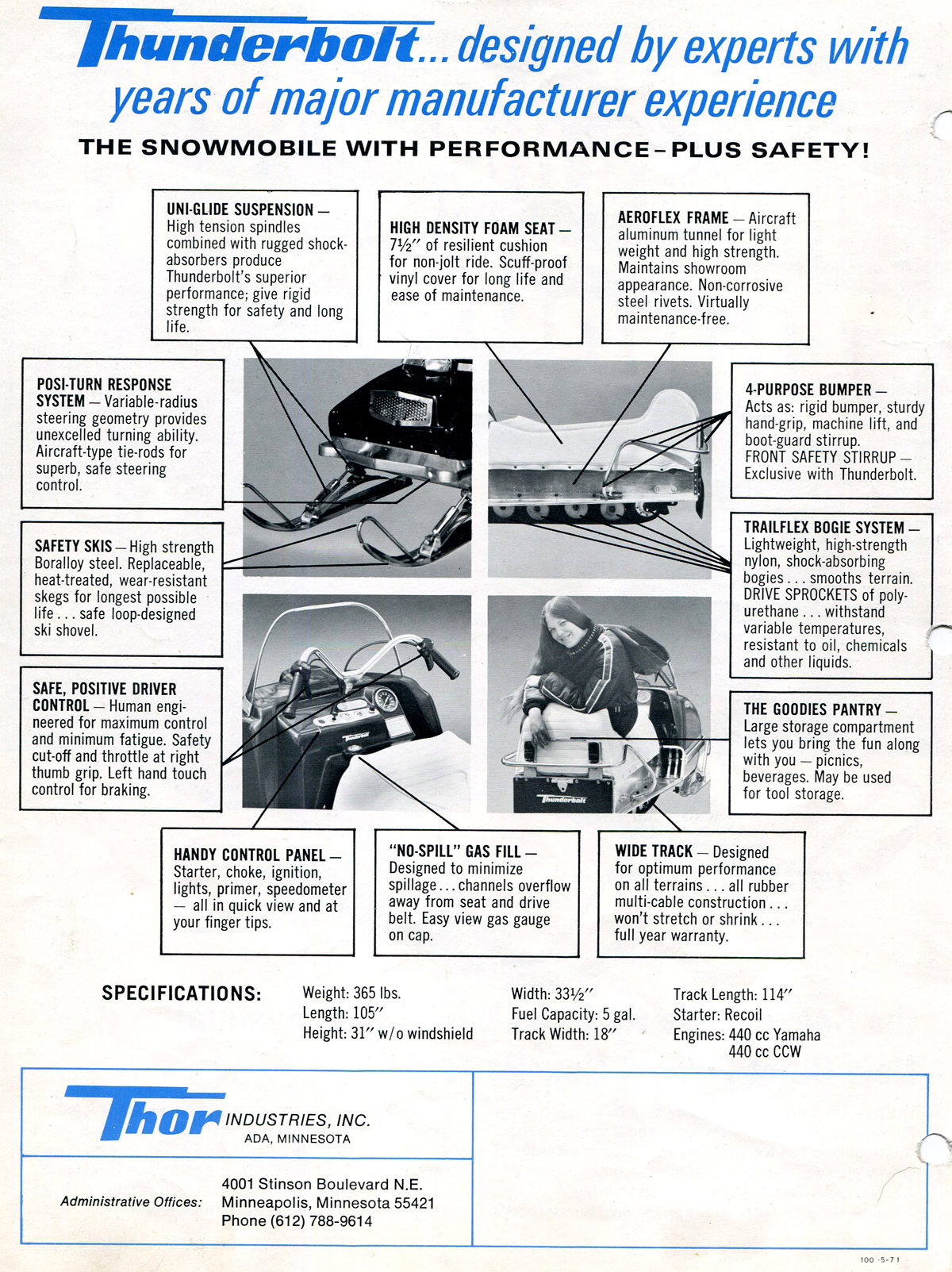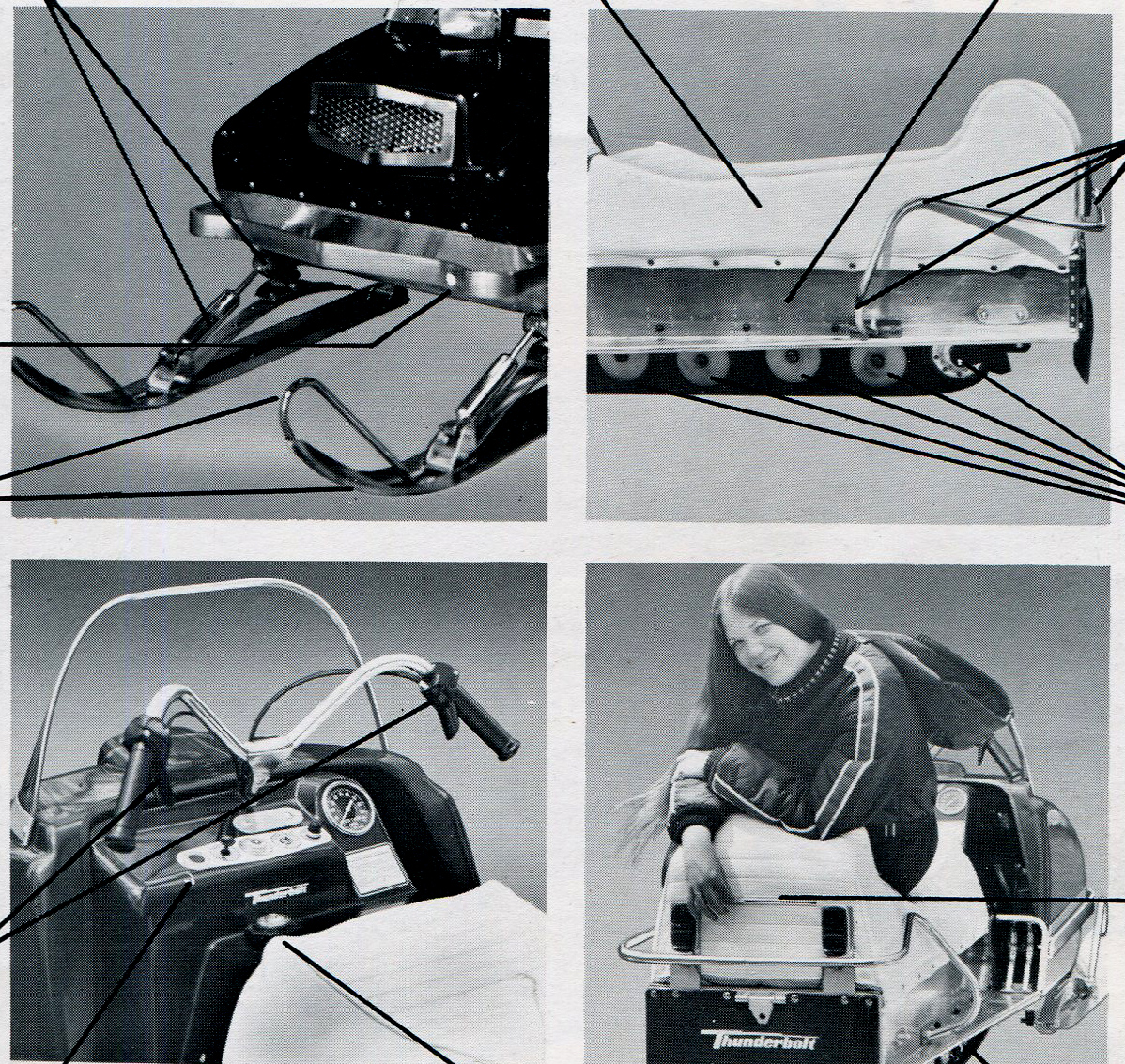 1972 THUNDERBOLT SNOWMOBILE BROCHURE
This is a copy of an original brochure for the Thunderbolt. This was
historian Bud Knapp's pride and joy... the researching of and actually
finding this sled. I pray that he recorded the history somewhere before
his health declined, but my understanding from him was that only two of
these were ever built. The plans and tooling were in place, the
literature and promotional stuff was out, but they never went into production.
Bud was actually able to find one of the two machines and buy it. I have
a picture of it "somewhere"... if I ever locate it, I will send it to you.
Hi Dave: Here is a scan of the 1972 Thunderbolt Snowmobile Brochure.
I hope all is well.
Ross Jewiss / Past president of ACSCC.
THANKS ROSS FOR THE GREAT PICTURES !