DAVID'S VINTAGE SNOWMOBILE PAGE.
RESTORING THE SPORT ONE PIECE AT A TIME.
PAGE 19,566
---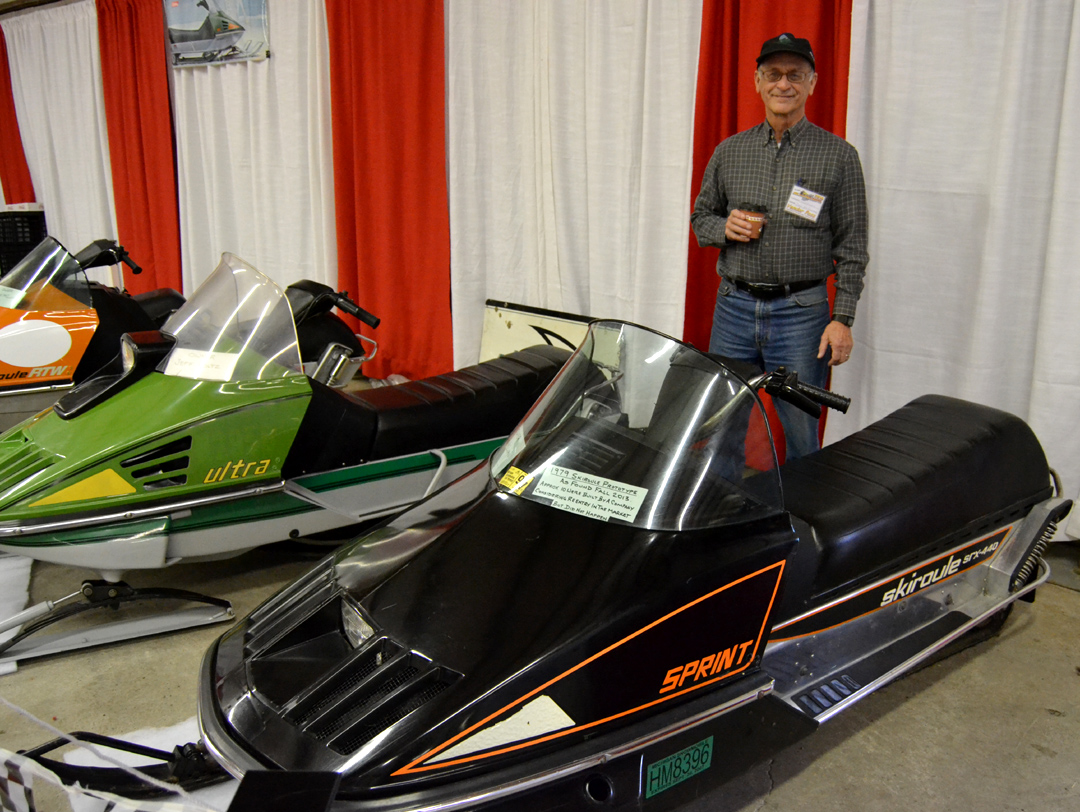 1979 SKIROULE PROTOTYPE
Doug McIlwain.

DECEMBER 4 - 2014
David, As you can see, they used up some decals from different years on these prototypes.
Interesting that the SRX 440 decal is a trimmed down 1970 Skiroule SRX hood decal.
The Sprint is from 1976. The heat exchanger is under the seat.
GERMAIN BEAUSÉJOUR SENT ME PICTURES FROM THE SLEDRAMA VINTAGE SNOWMOBILE SHOW - NOV 23, 2014.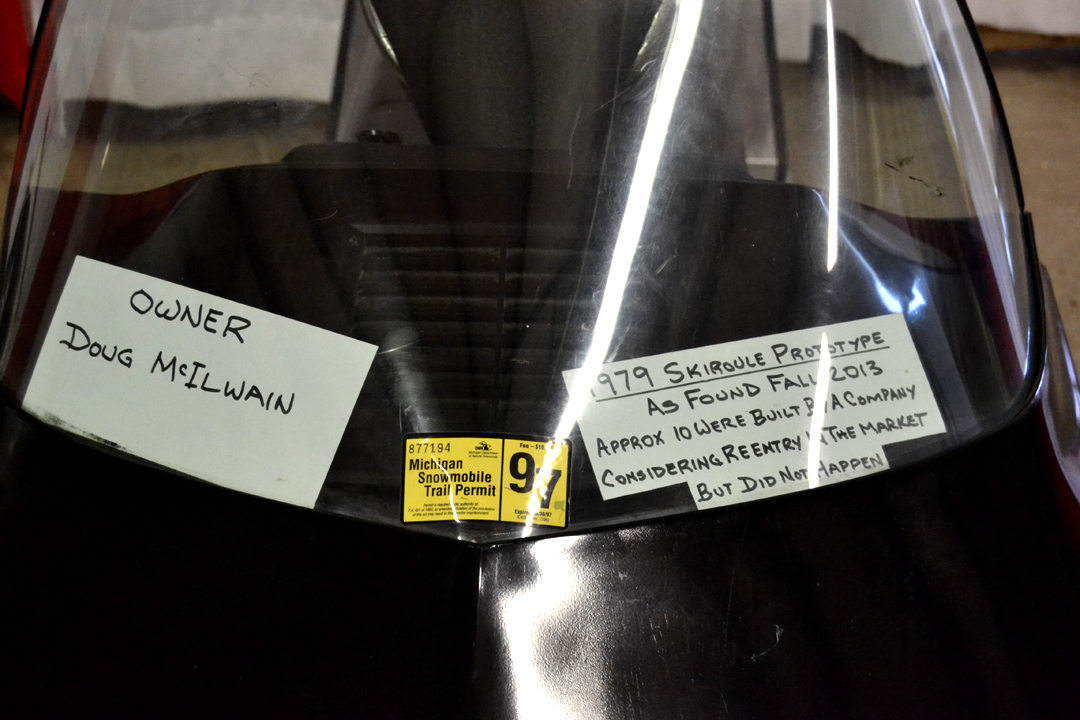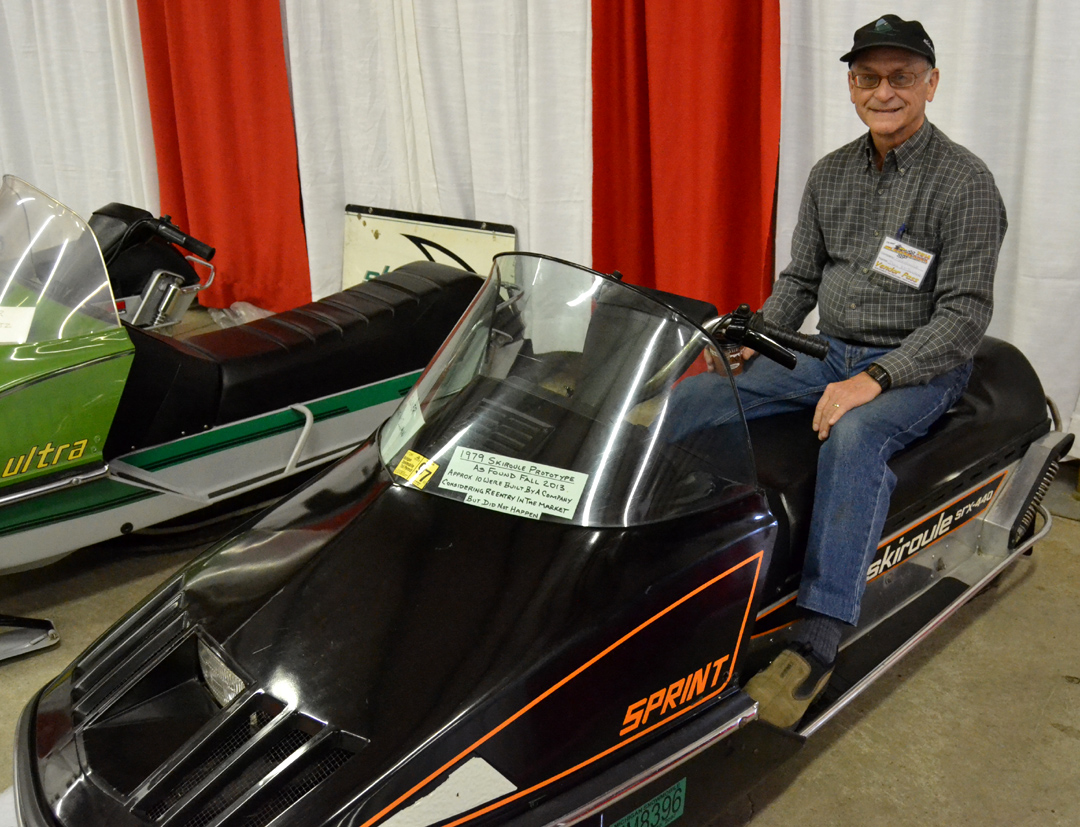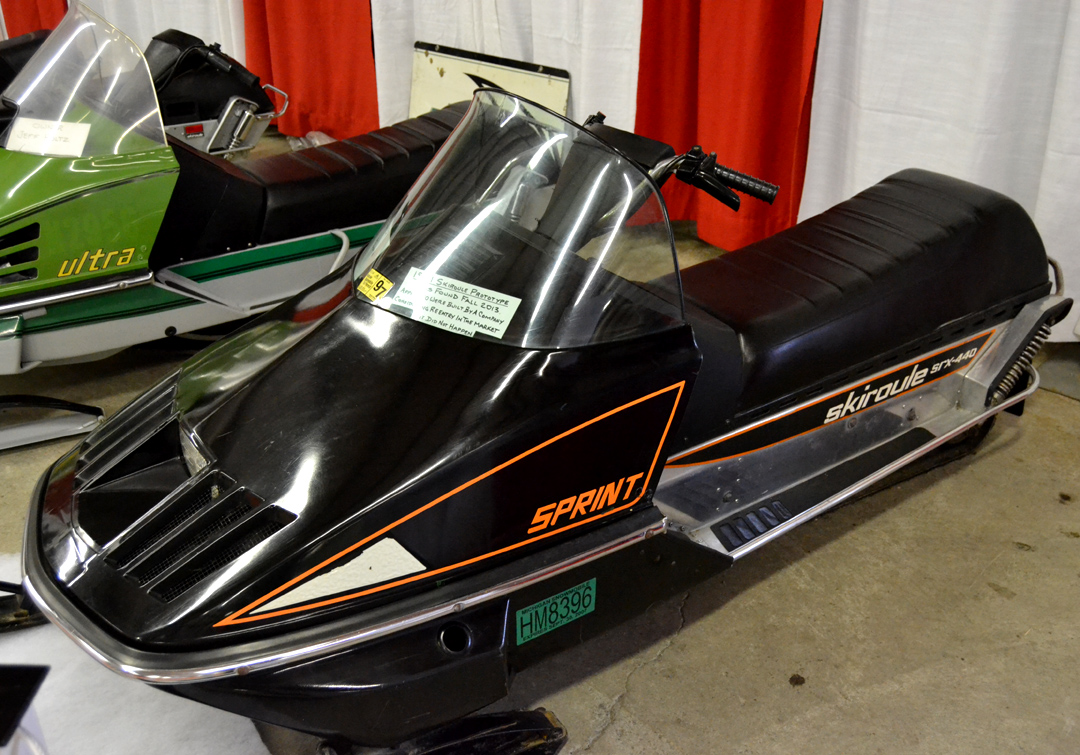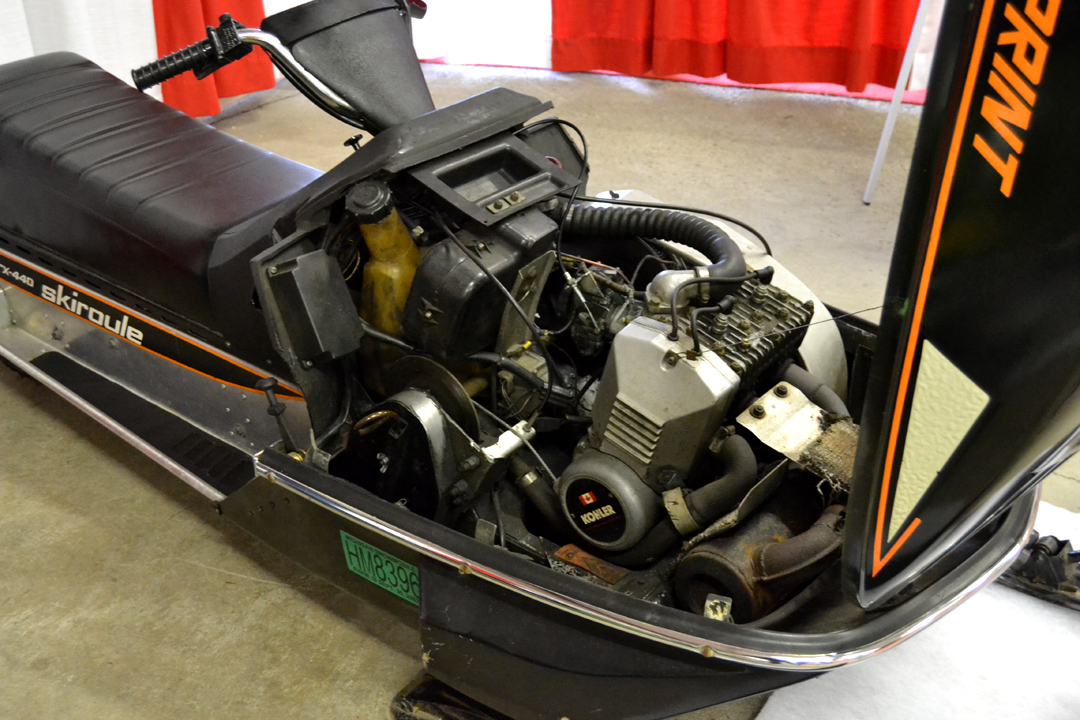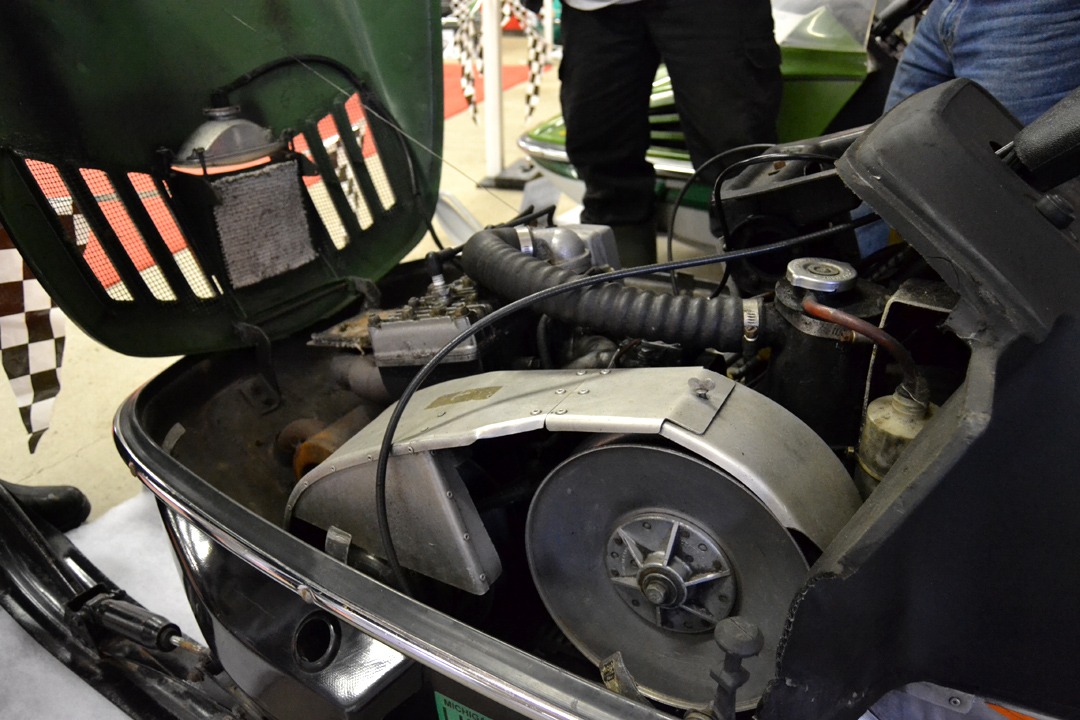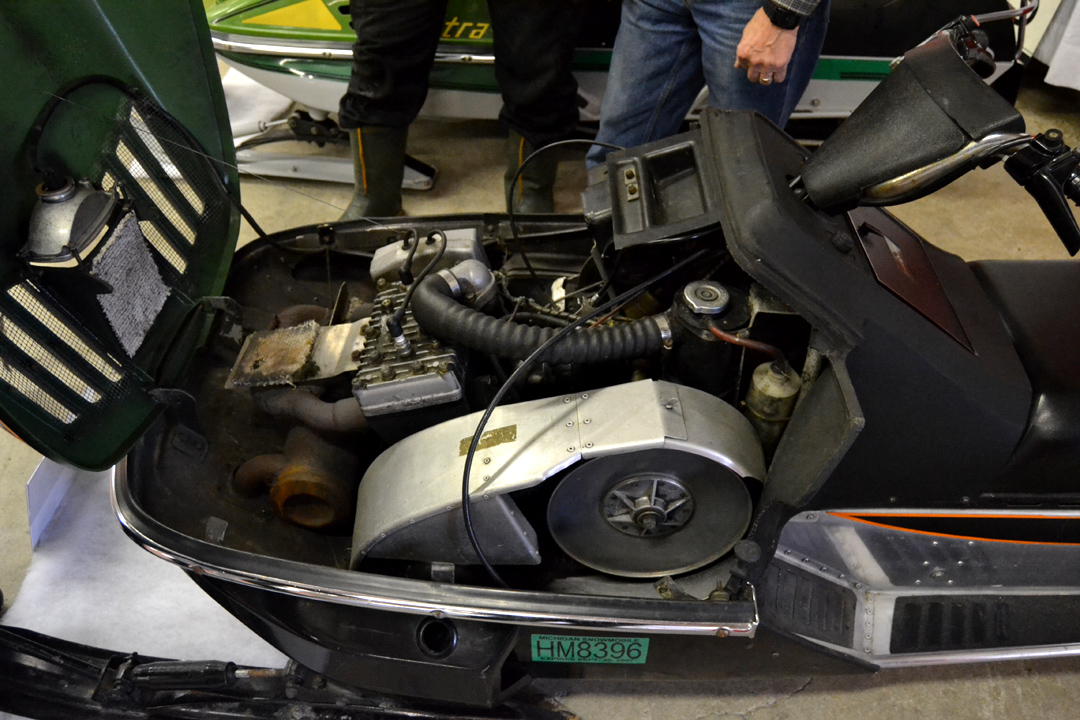 THANKS GERMAIN FOR THE GREAT PICTURES !