DAVID'S VINTAGE SNOWMOBILE PAGE.
RESTORING THE SPORT ONE PIECE AT A TIME.
PAGE 19,820
---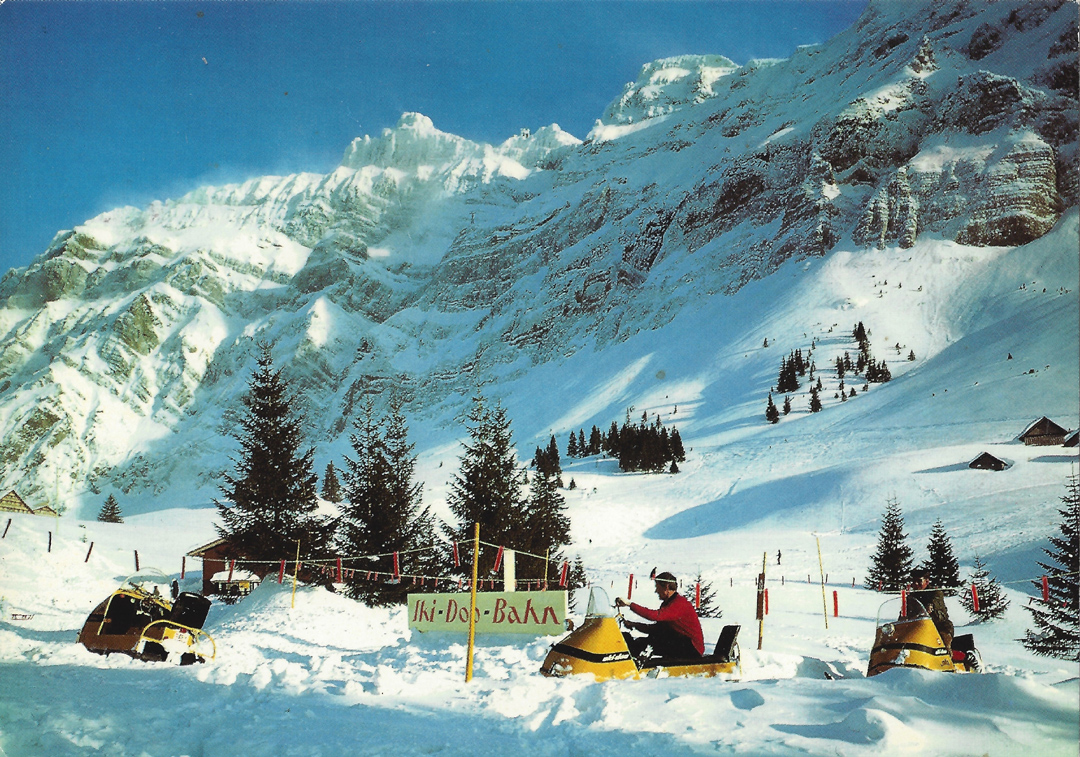 Hello David, Now, It is a Post card, from Helvetia (Suisse) Europe.
Itís a race, for the tourist, « Ski-Doo Bahn" with 2X R14 European ski doo and a Alpine from 67/68.
The european one, have in 67 a projector independent, like the 65 Canadian ski doo and a frame, like the 66.
THANKS Gé FROM LYON FRANCE FOR THE GREAT PICTURES !