DAVID'S VINTAGE SNOWMOBILE PAGE.
RESTORING THE SPORT ONE PIECE AT A TIME.
PAGE 19,828
---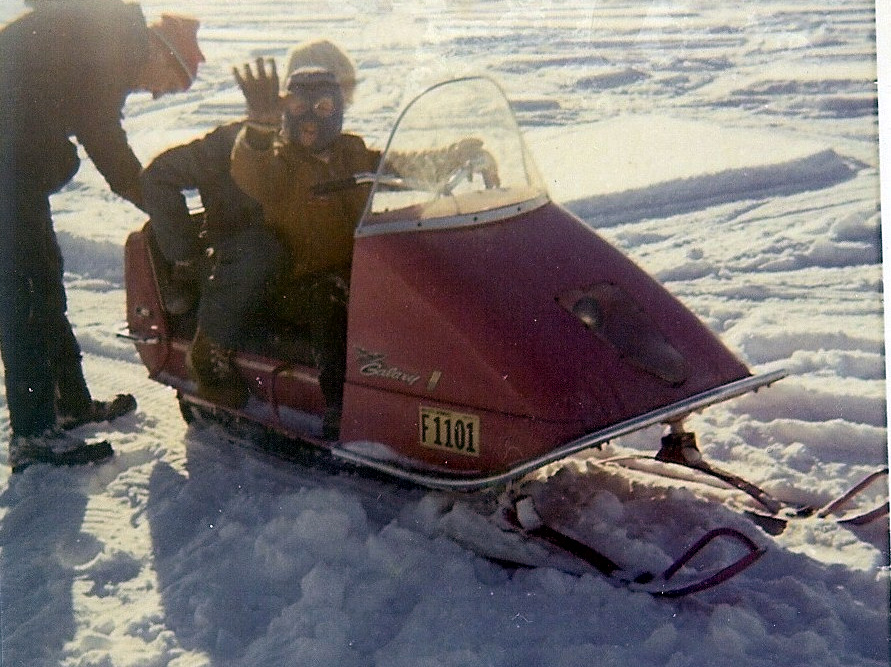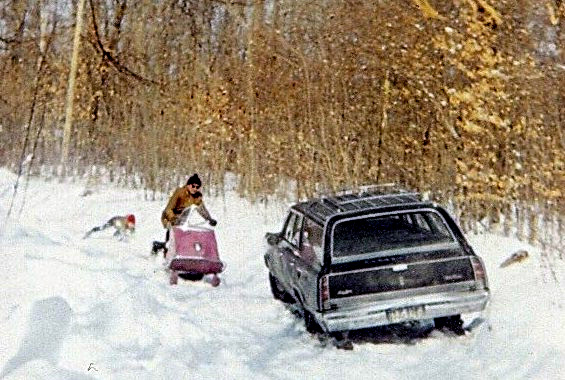 JANUARY 21, 2015
1969 Galaxy
David: My brother and I are getting refueled by our Dad in the one picture. I was 7 years old.
Who needed a helmet! We still to this day snowmobile at our family cabin.
The other picture shows our Dad pulling us on a toboggan down the snow covered dirt road.
We could not get the Oldsmobile Vista cruiser in the driveway, but it does show the times.
We would love to have a 1969 galaxy again for posterity at the lake.
We would take it to the local vintage snowmobile show every year and be able to show
our family photos with the machine. Thanks for your interest and help.
We are looking to acquire our vintage Galaxy snowmobile of the past.
See photos of our family in 1969.
It appears nearly impossible to find these anymore.
Love your website! Sincerely, Bob Haben
WANTED: 1969 GALAXY SNOWMOBILE
IF YOU HAVE A GALAXY FOR SALE, PLEASE CONTACT BOB AT THIS EMAIL ADDRESS.
THANKS BOB FOR THE GREAT PICTURES !