DAVID'S VINTAGE SNOWMOBILE PAGE.
RESTORING THE SPORT ONE PIECE AT A TIME.
PAGE 19,882C
---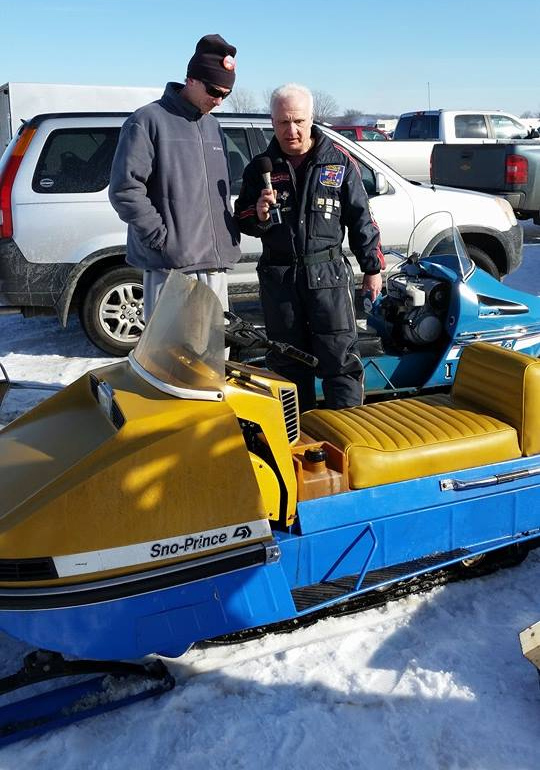 FEBRUARY 11, 2015
1971 SNO PRINCE GT 400
Valdi Interview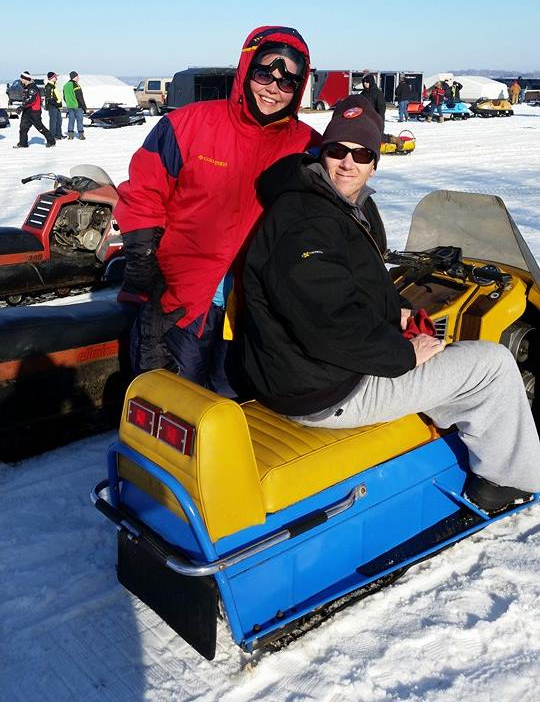 Aboard the Sno Prince with wife Jessy.
Hi David, Your site is invaluable to all us old snowmobile fans.
I was perusing the site this past weekend looking at all my old favorites and
discovering some new brands I hadn't noticed.
By the way, the Midwest ride-in at Waconia, MN this year was great! Both my
Alouette Eliminators and my Sno Prince GT 400 made another successful trail ride.
Also, Valdi Stefanson happened by and interviewed me about the Sno Prince.
It was fun. Thanks again David! Take care. Chris Arnoldi
THANKS CHRIS FOR THE GREAT PICTURES !