DAVID'S VINTAGE SNOWMOBILE PAGE.
RESTORING THE SPORT ONE PIECE AT A TIME.
PAGE 20,064

---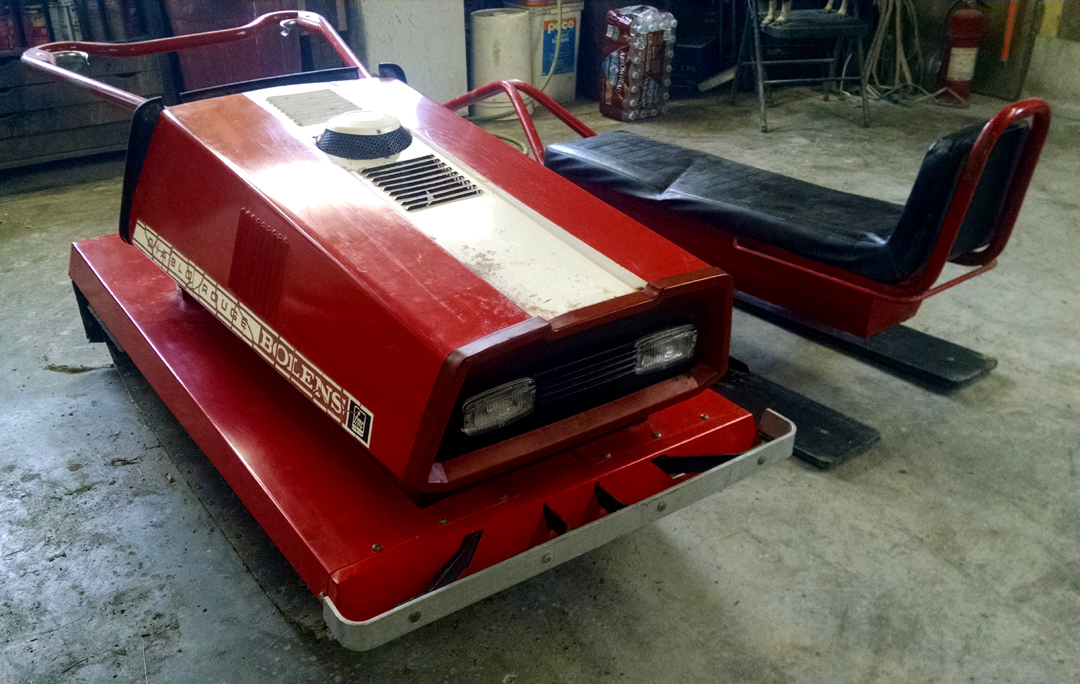 MARCH 18, 2015
Bolens Diablo Rouge 502. I just acquired this from a good friend.
My friend's name is Howard Best. He told me I could have it for free. If I ever sell it to split it with him.
Supposedly less than 5 miles on it. Hard to tell because they have no odometer.
There are some signs that it may be true. John Labree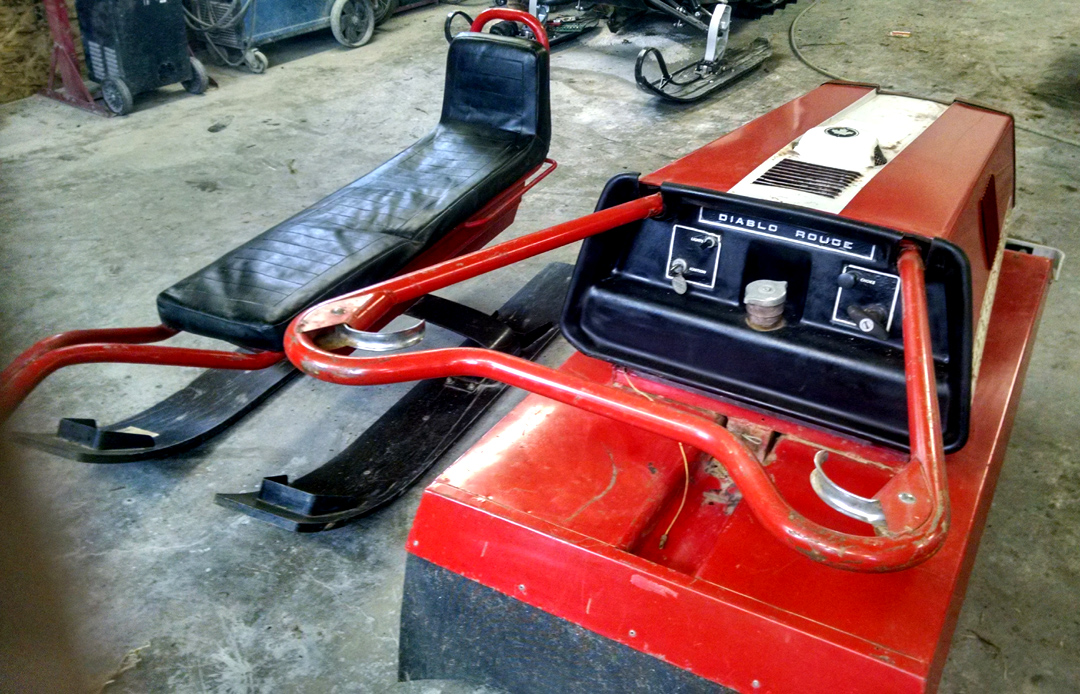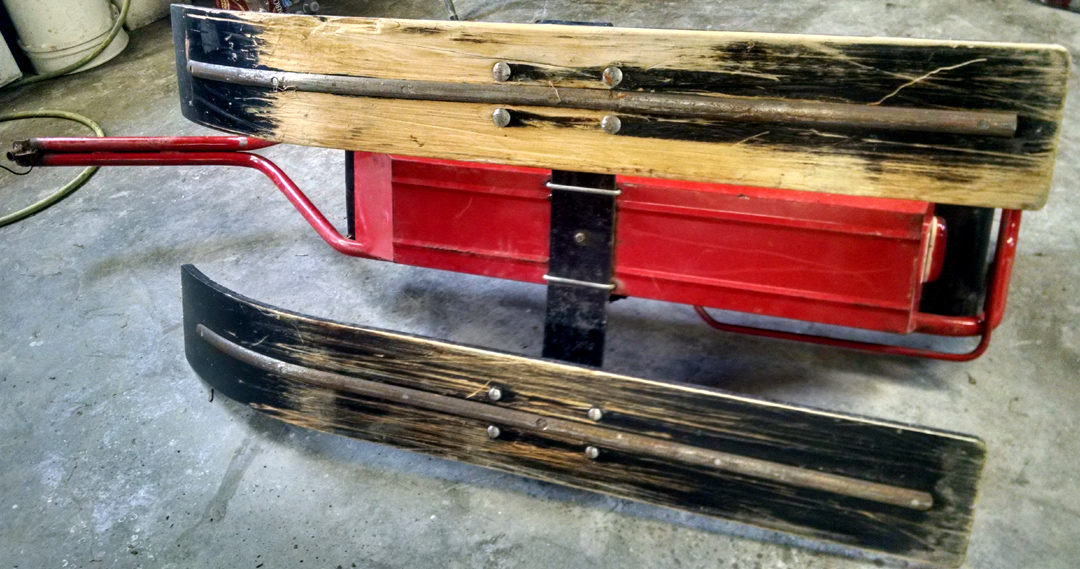 I would say that the amount of black paint on the skis would mean that it hasn't been rode much. I would bet the
difference in skis that it was on the edge of a snow covered road and the left ski was on some gravel.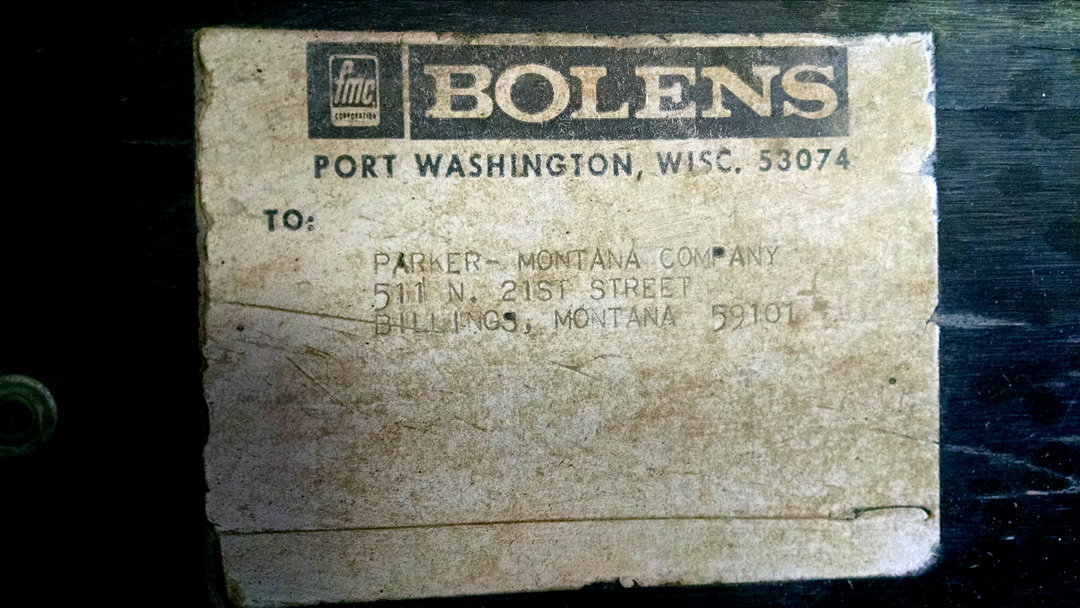 This is the original shipment tag on the top front of right ski.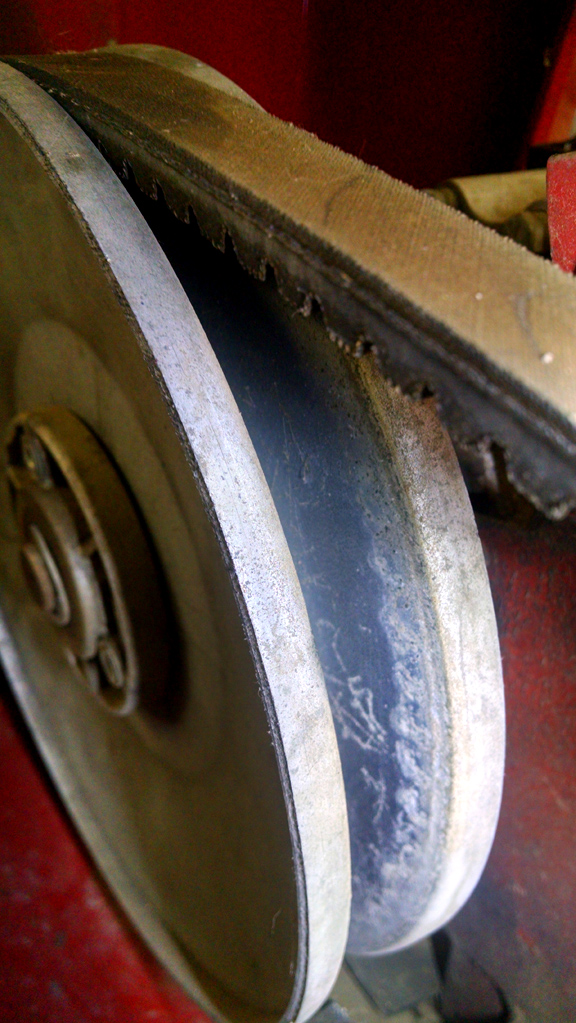 Driven clutch shows that it has never had to upshift. Another sign that it has very little use.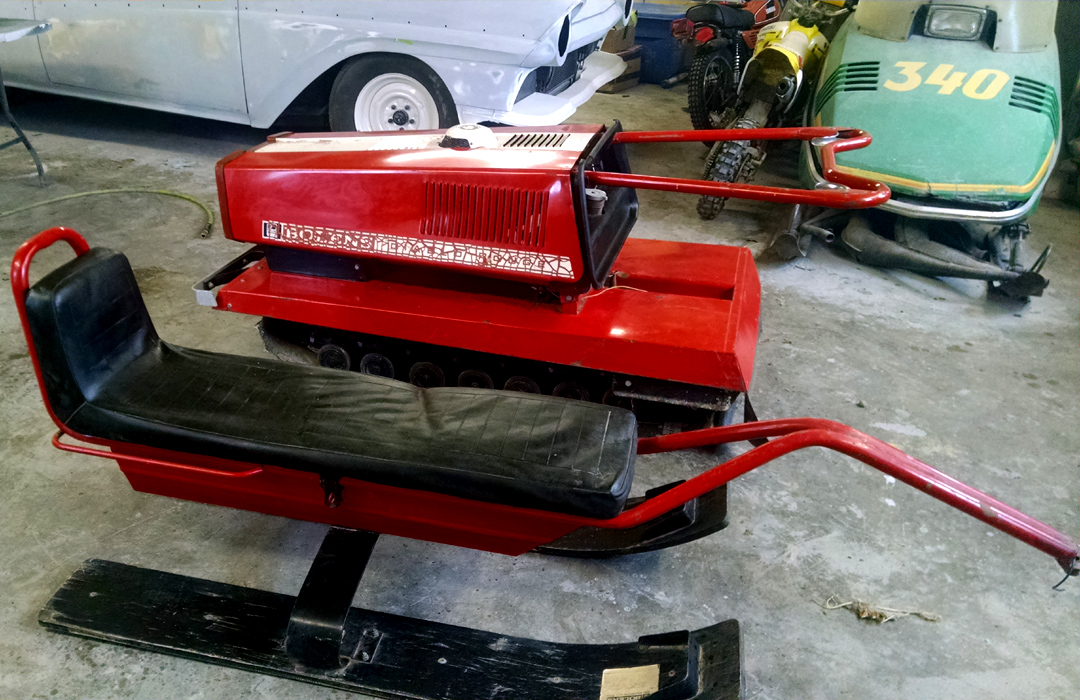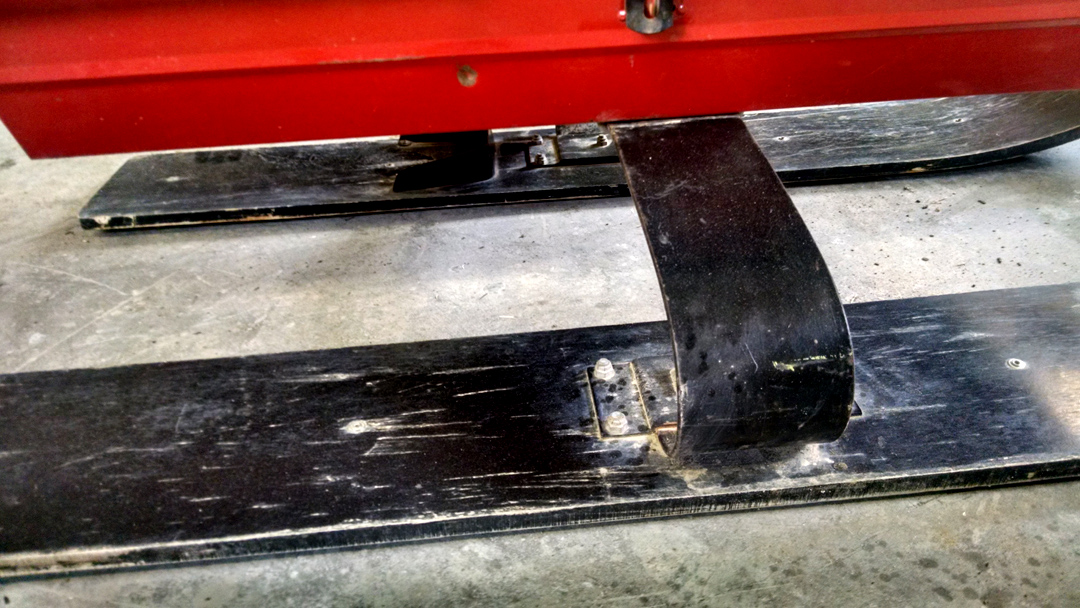 Even has what I think is a factory flaw. No boot saddle on the right ski for passenger.
THANKS JOHN FOR THE GREAT PICTURES !