DAVID'S VINTAGE SNOWMOBILE PAGE.
RESTORING THE SPORT ONE PIECE AT A TIME.
PAGE 20,768
---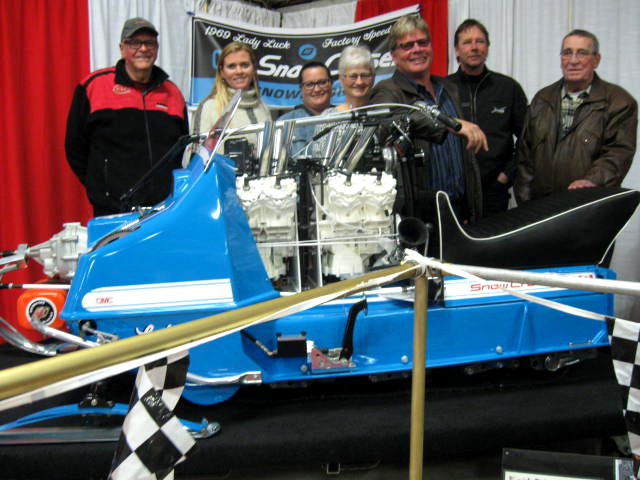 LADY LUCK SNOW CRUISER SNOWMOBILE
SLEDARAMA SHOW - PETERBOROUGH ONTARIO. NOVEMBER 22, 2015
Hi everyone! I took some shots of second generation members (Tom Wood's kids):
Rob and Melissa, with Lady Luck , as well as another shot of Rob with another
second generation member Steve Harrison (Fred's son) and Larry Wood's daughter
Kerrilyn Shewart.
We also got the team to take a picture with Paul Wilson's 1971 Rapido 500,
which I'm sure Paul will cherish for a very long time.
We suited former OMC race driver Pat White (Sister to team co-ordinator
Tom "TJ", Wood and lead driver Larry "Shoulders" Wood) up one more time,
and Pat gave us a seminar on how to race a 1970 Mod 200. I've included the
original black and white pic that her husband Gerry took back in 1970 as a comparison.
I was afraid that perhaps the milk crates and the wooden door Dad and I used my give
way, but Pat told me: "It would be just like the time I went for a spill off turn 3 over her
during one of the Kawartha Cups!"
Thanks again Pat for the driving seminar, and getting the word out to your family about
the show. Hope all of you enjoyed yourselves and that some found memories were had.
Final shot is of Lady Luck and her restorers from New Brunswick,
along with some of us who helped out with the OMC display.
All the best everyone and Merry Christmas! Enjoy, Jeff Carmichael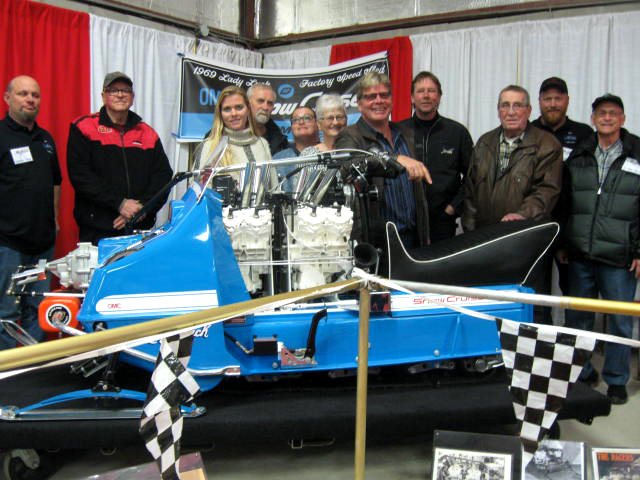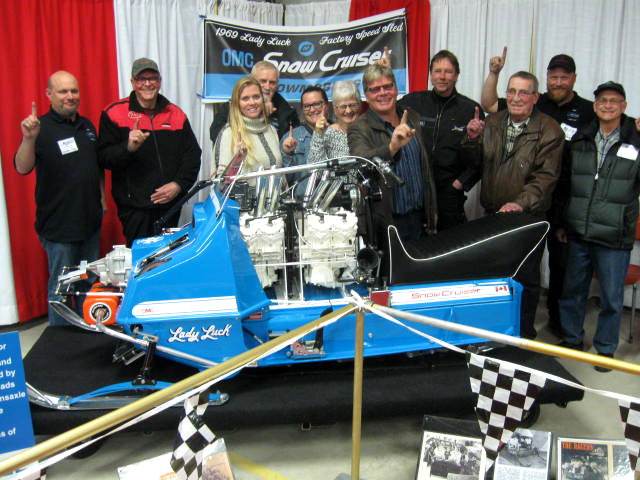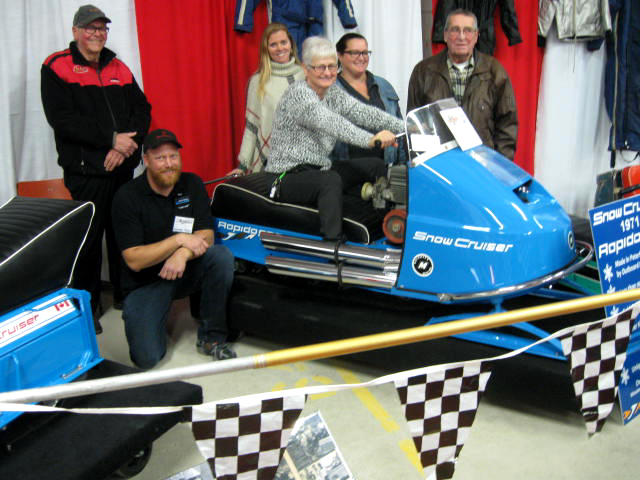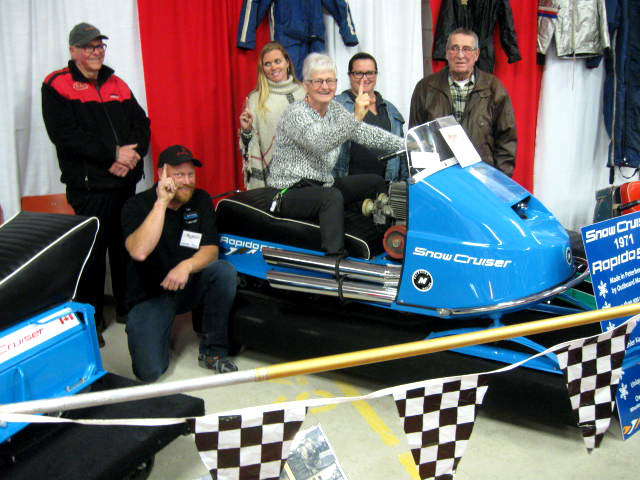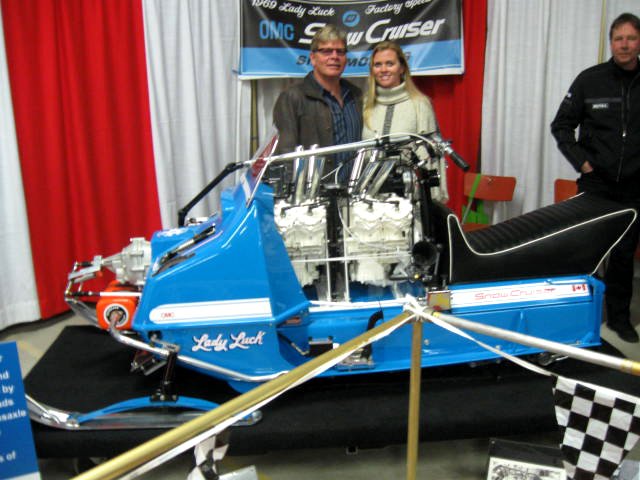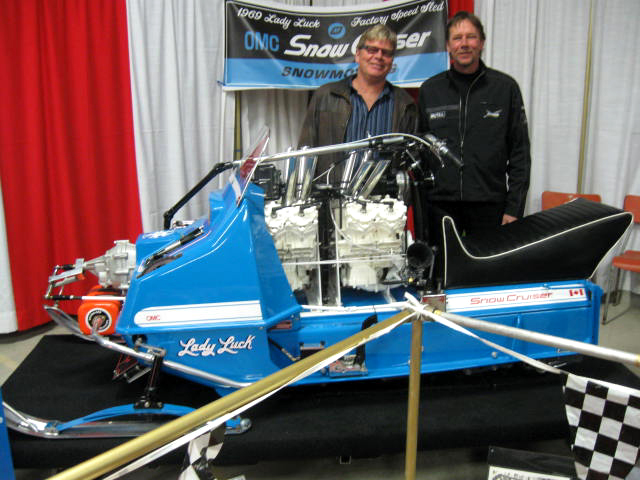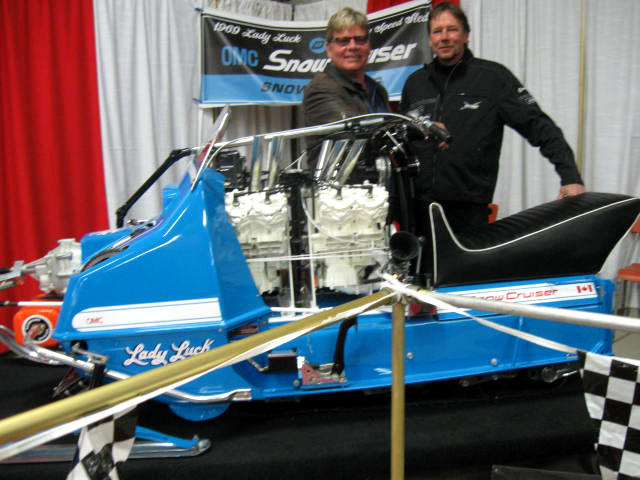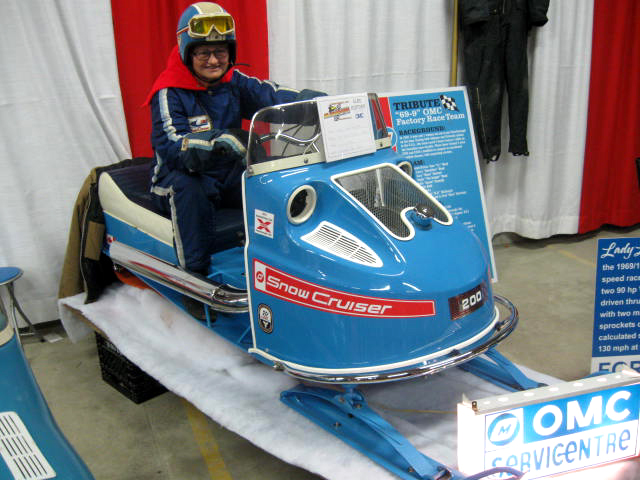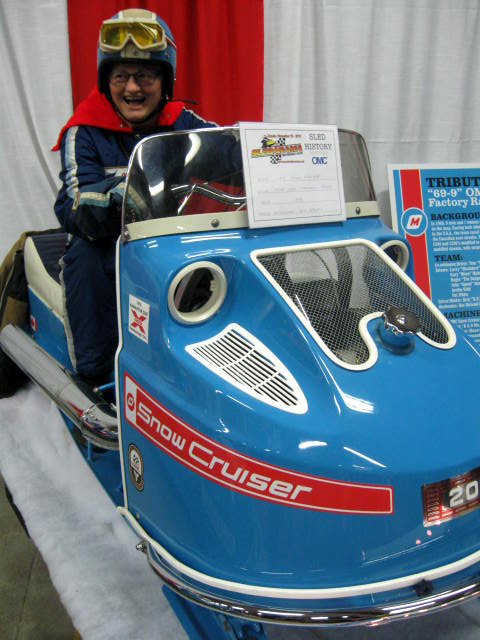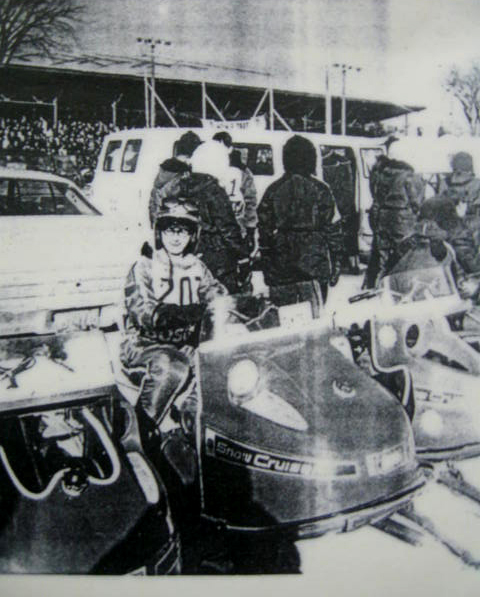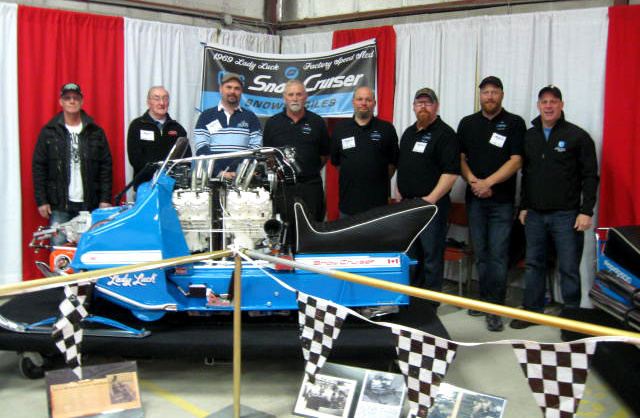 THANKS JEFF FOR THE GREAT PICTURES !