DAVID'S VINTAGE SNOWMOBILE PAGE.
RESTORING THE SPORT ONE PIECE AT A TIME.
PAGE 20,808
---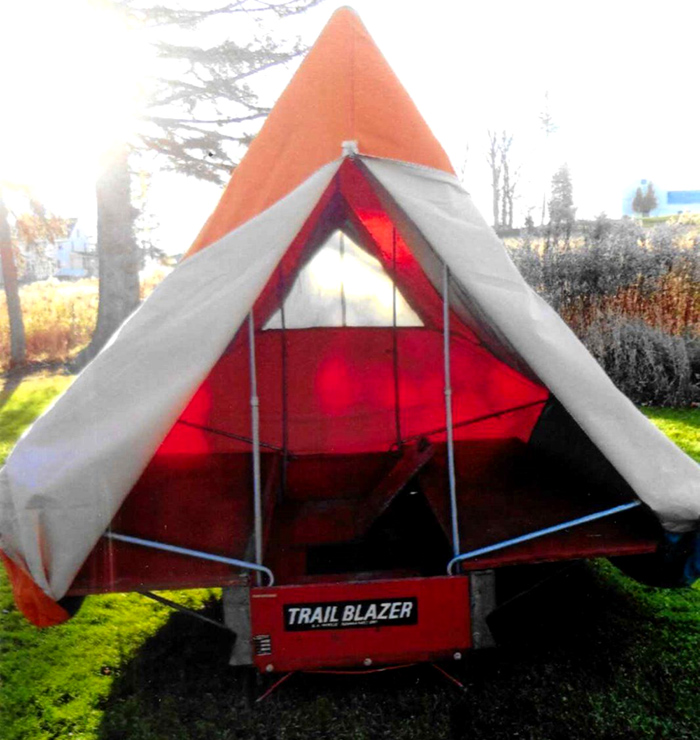 This is a rare piece of snowmobile & snowmobiling history from what I believe to be
from the late 60's or very early 70's. After extensive Google searches for a unit like this,
I have come up with nothing as far as the S E Woods Trail Blazer ice fishing sleigh/tent.
David, of David's Vintage Sleds web site sent me a brochure of the Trail Blazer snowmobile made by this company, and I think this fishing tent was no doubt made as
an accessory to the sled. That being said, here is an brief and honest description.
It is all original, no touch up paint, etc. The canvas is still very soft and supple, the
zippers all work fine, and it functions as it should. It smells musty from over 40 years
of dry storage. The pictures posted were taken in October of 2015. Please look at them
carefully. I figure it can hold up to 6 people, and someone 6' or shorter can stand up in it.
It was manufactured in Newmarket, Ontario, Canada. The serial number begins with 70,
so I am under the assumption it was made in 1970? But I could very well be wrong.
There is a trap door that opens in the middle, which allows for the auger to create the
hole to drop your line into. Aluminum supports swing out, and that's what the plywood
sit's on, giving sitting room. The pictures show all of this quite well.
Measurements(for shipping purposes): It is 81" long from the rear to the hitch (with the
hitch in the folded position). 34" wide, 18" tall, but 26" tall in the front with the hitch in
the folded position. It has a gross weight of 110 lbs.
How cool would it be to hook this up to your Trail Blazer sled (or any
other vintage sled) to show and display this winter? Tom Ronan, Lime Lake, NY
CLICK HERE TO SEE THE EBAY AD. POSTED DEC 8, 2015
YOU CAN ALSO SEE MORE DETAILS AND LARGER PICTURES ON THE EBAY SITE.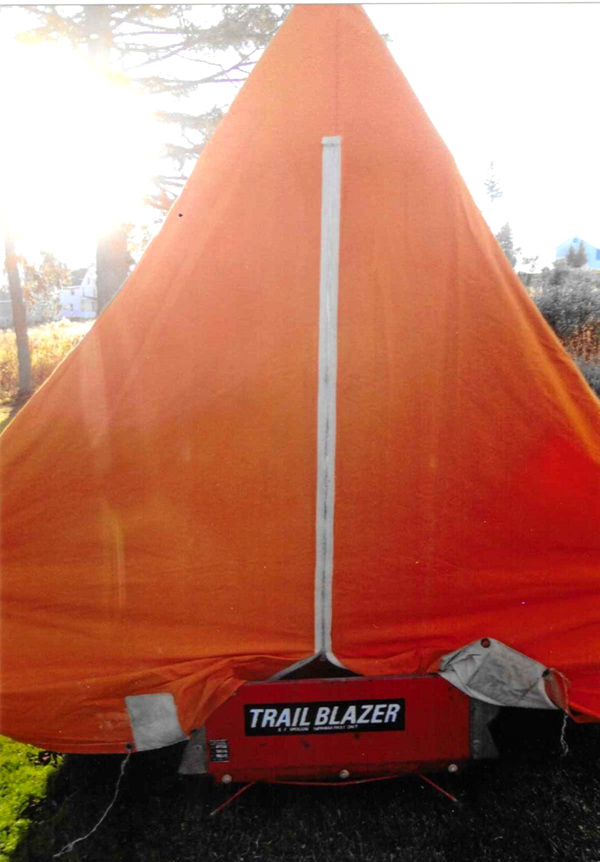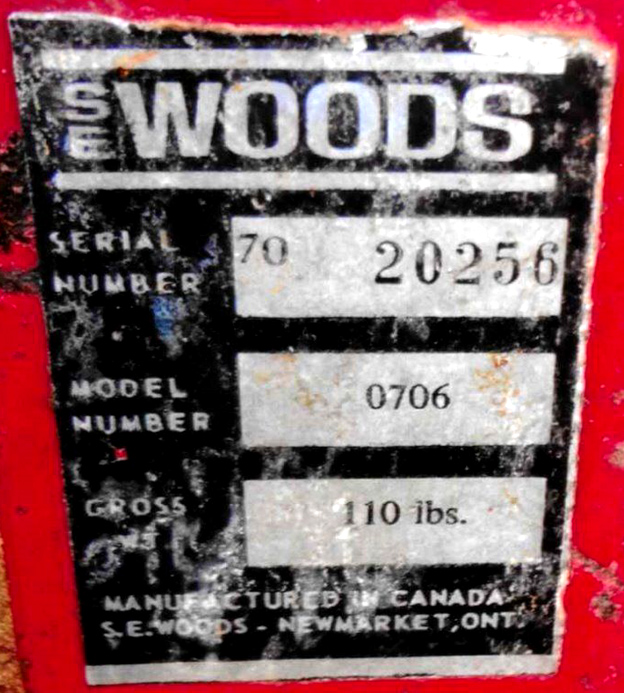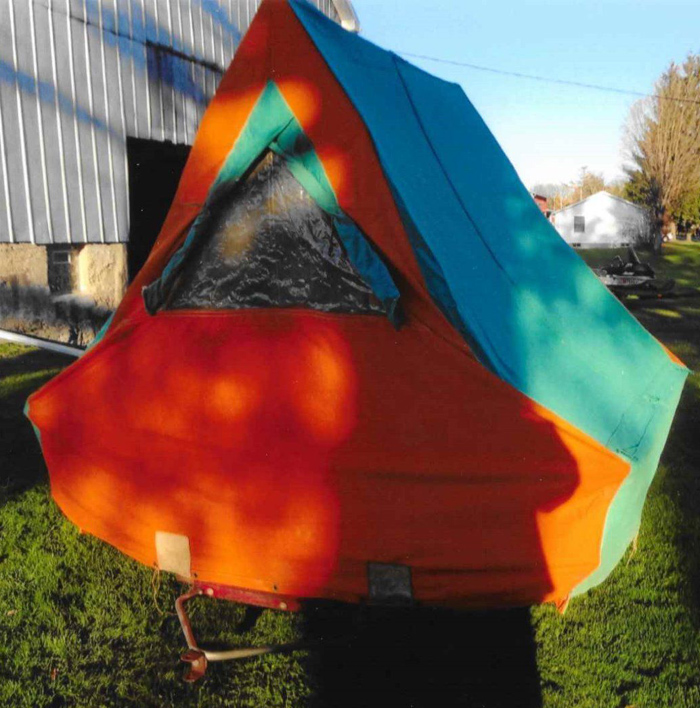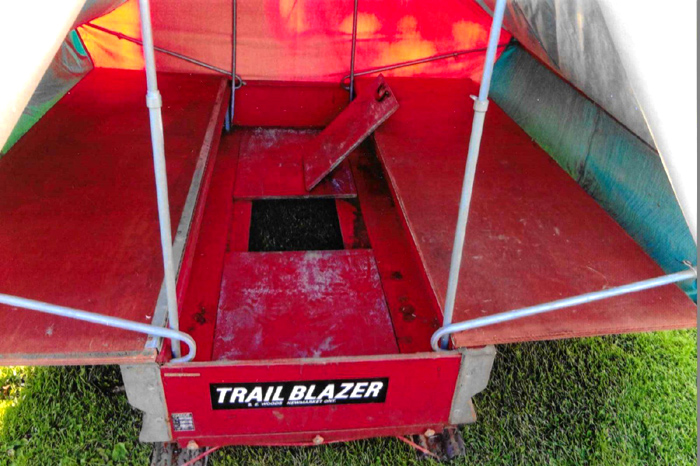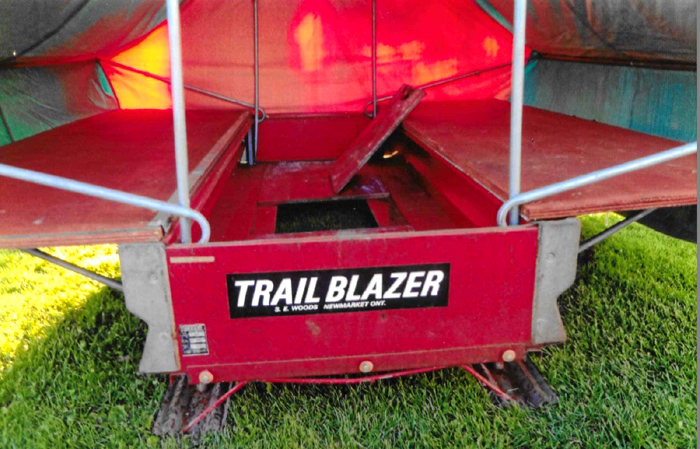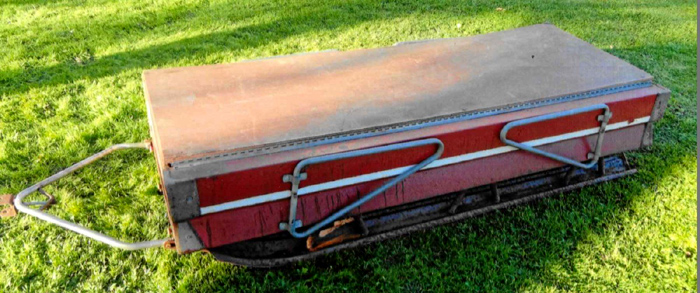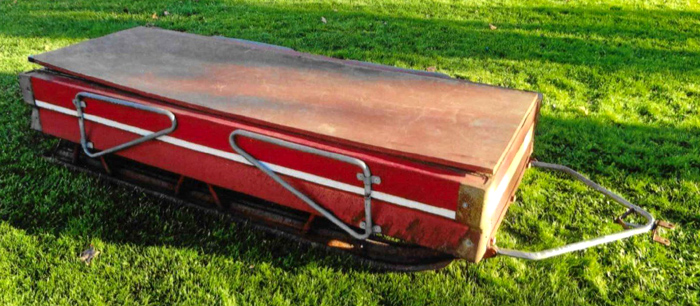 THANKS TOM FOR THE EBAY LINK AND PICTURES !