DAVID'S VINTAGE SNOWMOBILE PAGE.
RESTORING THE SPORT ONE PIECE AT A TIME.
PAGE 16,440
---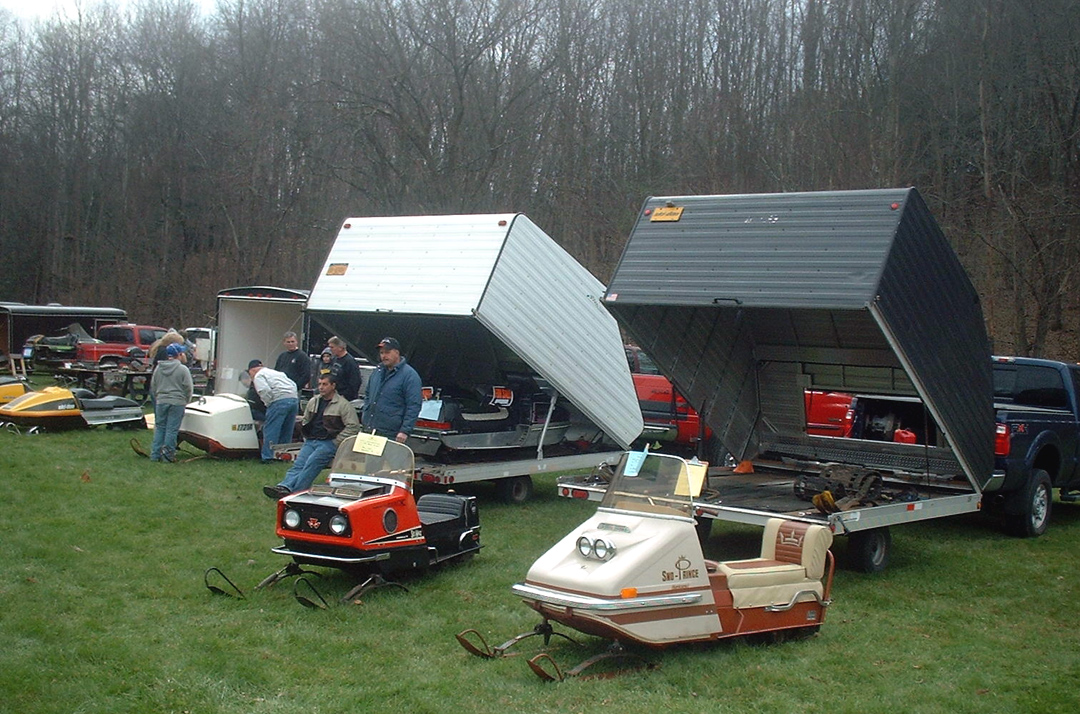 Hello David,
Here are some pictures of the 13th Annual Vintage Show & Swap Meet, presented by the
Northern Star Riders Snowmobile Club, and held on the grounds of the
Oak Hill / Durham Fire Company on November 10th, 2012.
Our hosts for the event were Butch and Mary Bear.
And as usual, the firehouse put on one heck of a breakfast & lunch for everyone,
all for the cost of a donation of your choosing.
The event this year was quite well attended, with many beautifully restored vintage sleds,
lots of used sleds for sale, and parts galore to help you to complete that restoration project.
I did not take any pictures of my own display this time around (my 1964 Fox Trac Ice Cycle),
as pictures of it and it's display already appear on pages 16416 and PP15567 of your site.
However, this unusual little machine took 2nd place in it's class (67 and older) at this show,
as well as receiving the award for Crowd Favorite.
All in all, it was a nice and fairly warm day for the
beginning of November and a great time was had by all.
My best to you as always,
Jeff Kowalski
Valatie,NY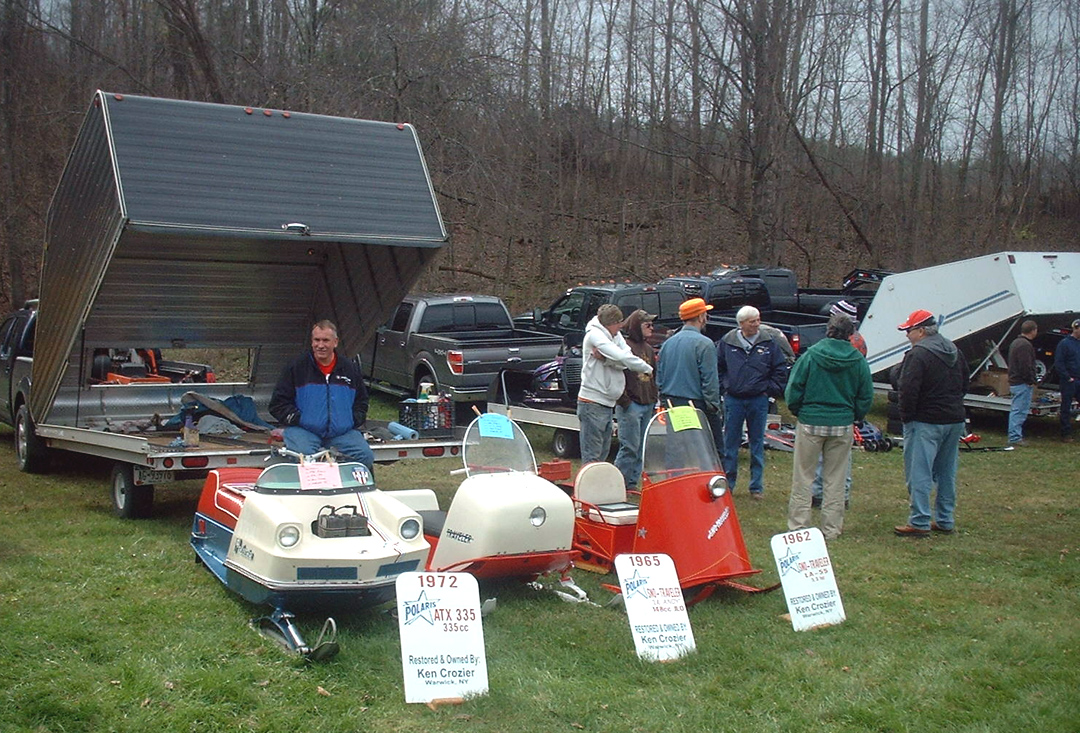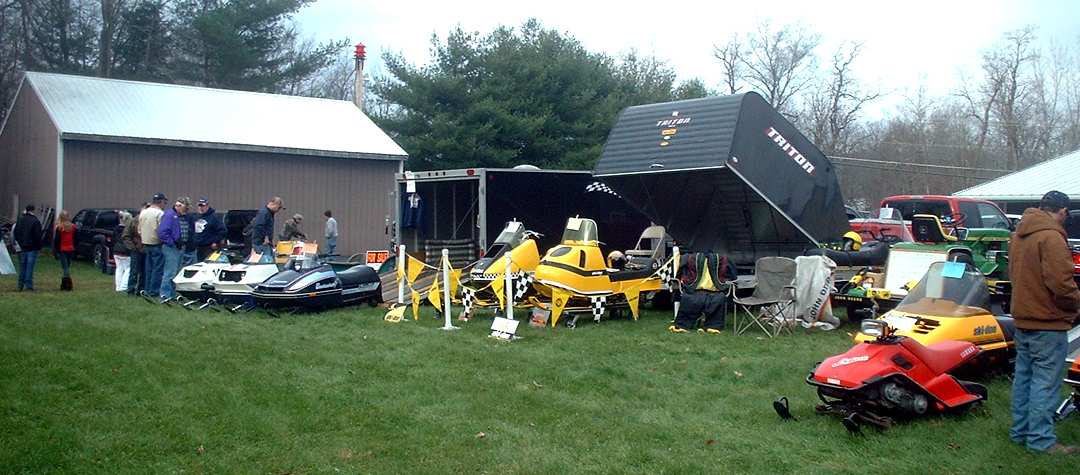 THANKS JEFF FOR THE GREAT PICTURES !